Frightfully fun feline finds
It's my favourite time of year! It's crisp outside, cosy indoors and all the cool creepy things have arrived in the shops for me to drool over 🎃
As always, I wanted to make sure our cats could get involved in the action too, so I've been browsing Etsy for the most frightfully fun feline finds! Take a look at my favourite spooky themed treats for cats and their servants.
Once you've checked things out, there's a free Halloween printable waiting for you at the murky depths of this post. Climb down, if you dare!
This post contains some affiliate links. This just means that I may get a commission on any sales made from links on this page and this is at no extra cost to the seller or you.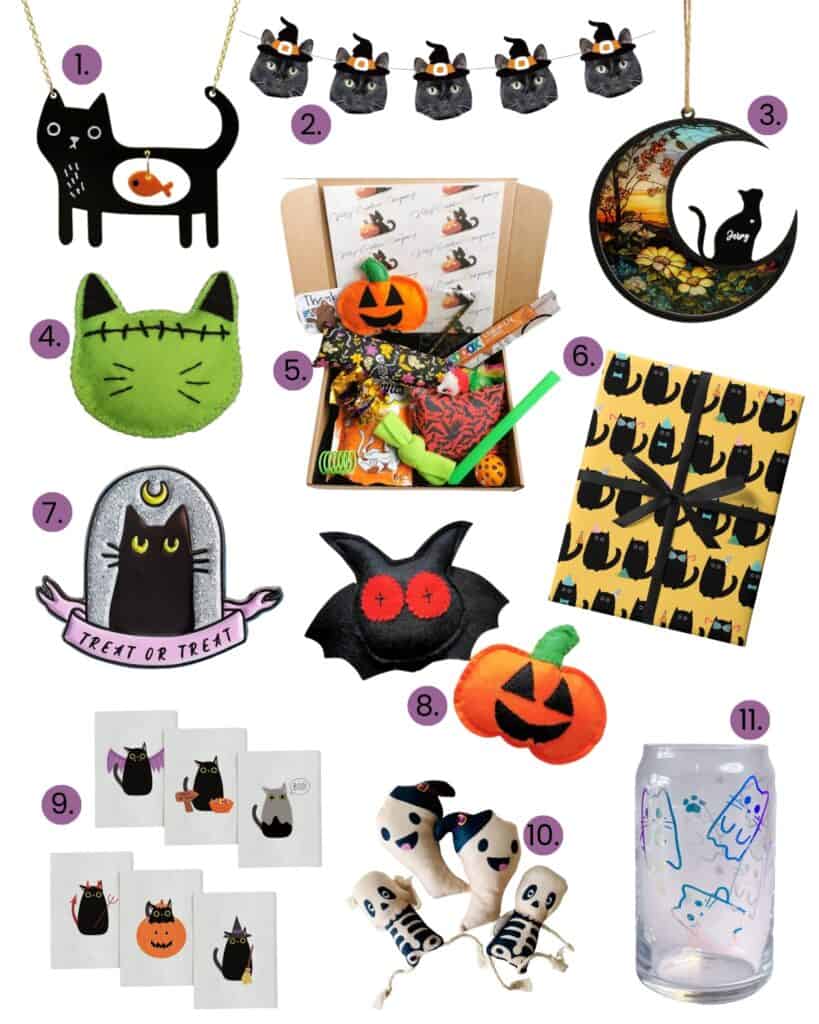 Halloween themed finds for cats and their people
So there we have some cool picks for us and our fur babies. If you're starting your Halloween decorating now then I have a cute printable you're not gonna wanna miss. Simply click on the image for the download.