Cat-tastic Mother's Day cards from the cat
If you're looking for some truly cat-tastic 'from the cat' Mother's Day cards then meow, have we got some treats for you!
I've been looking over on Etsy and found some of the best cat themed Mother's Day cards for us.
For the cat Mums
When it comes to celebrating Mother's Day, it's important to remember that the occasion is all about expressing gratitude and appreciation for the important role that mothers play in our lives.
Whether that's ensuring we're well fed, keeping us safe or even making sure our litterboxes are clean, receiving a Mother's Day card always brings a smile to Mum's face and a card from her fur baby is no exception.
This post contains some affiliate links. This just means that I may get a commission on any sales made from links on this page and this is at no extra cost to the seller or you.
12 of the best from the cat Mother's Day cards
So let's get to it. Here's my top picks in cat Mother's Day cards.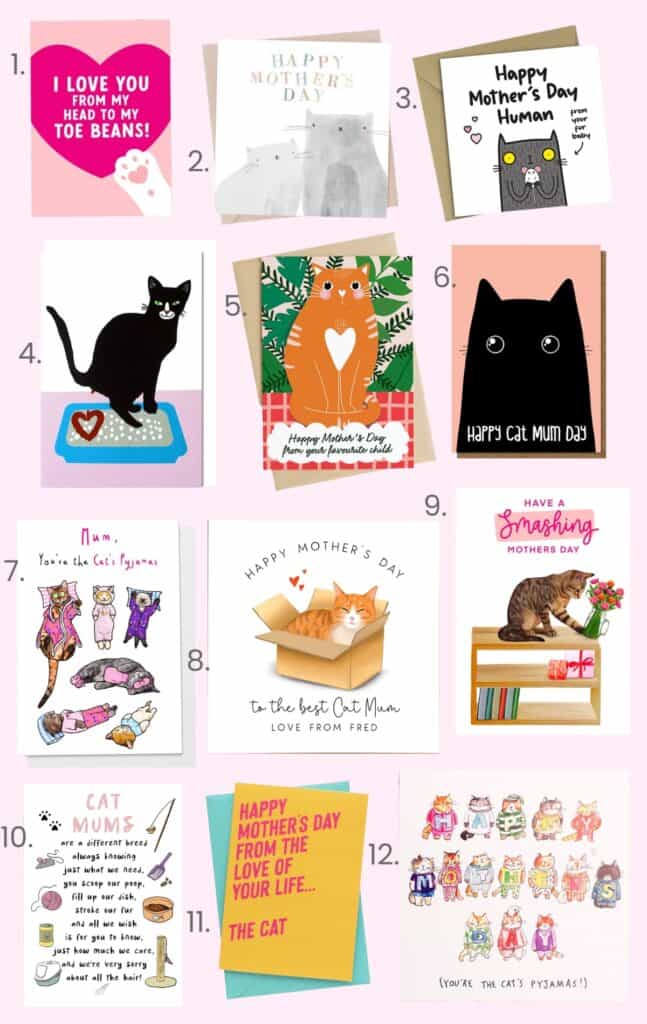 Where to find them
Want more cards to get you purring?
There are so many Mother's Day cards to chose from so if you can't find your purrfect choice (should I stop with the cat puns, now?) then there's plenty more to be found on Etsy here.
Gift ideas for cat mums
When thinking about gifts for Cat Mum's Day there are plenty of options to let her know how much you love and appreciate her.
Cat themed gifts. Consider getting her something that celebrates her love of cats, such as a cat mug, a cat shaped planter, or a cat themed planner or notepad.
Personalised gifts. For something more personal, consider a gift that's customised just for her, like a personalised photo book featuring her and her cat, or a personalised cat themed tote bag.
Relaxation gifts. Taking care of a cat can be full on, so consider a gift that helps her relax, like a scented candle (cat-safe, of course) or a plush bathrobe.
No matter what gift you choose, don't forget to include that heartfelt card to expresses your appreciation for all she does for her feline friend.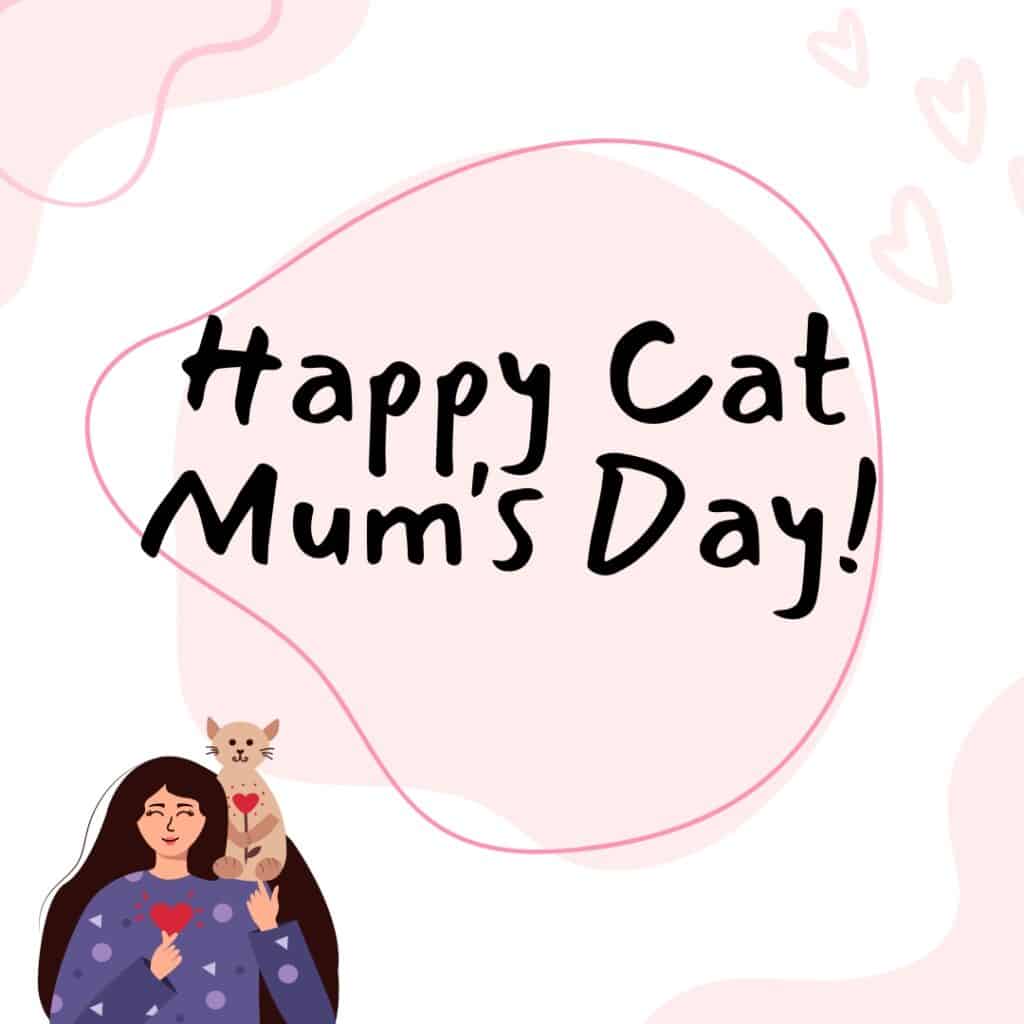 And course before we know it, it's going to be cat Dad's day 😹
Cat Dads love their fluffy kids too, so be sure to check out our post on Father's Day cards from the cat.
I'd love to see which card you chose so please share a picture with your cat and card on our Koro Cinco Cats Facebook page.