Cat themed birthday cards
Here's a great selection of cat themed birthday cards. Just purrfect for that cat lover in your life!
Whether you're looking for funny cat cards, cute cat birthday cards or just plain sarcasm then take a look through this clowder of cat themed greeting cards.
*This post contains affiliate links, which means that if you love the products I found as much as I do and go on to make a purchase, I may get a small percentage.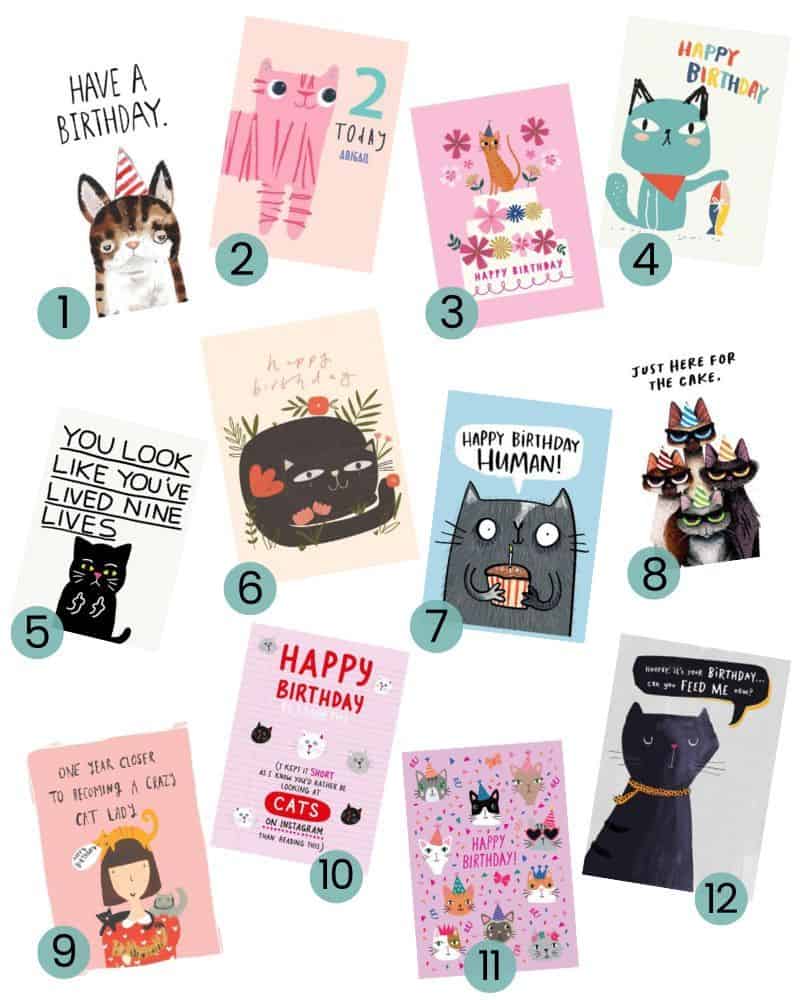 Want more funny cards for cat lovers?
I have plenty of greeting cards for cat lovers over in my Thortful store so why not take a look. Here are a few of my most popular cards at the moment.
And, if you're wondering what's the best gift for a cat lover then you can take a look at our cat themed gift guides.