Lolly stick crafts – Peeping cats
My kids love ice lollies and for some reason I just can't bring myself to throw the sticks away! I've been collecting wooden lolly sticks for a good while now and have got quite a good stash going. I dunno but there's something cool about these little bits of wood isn't there and I love looking at lolly stick crafts people have used them in.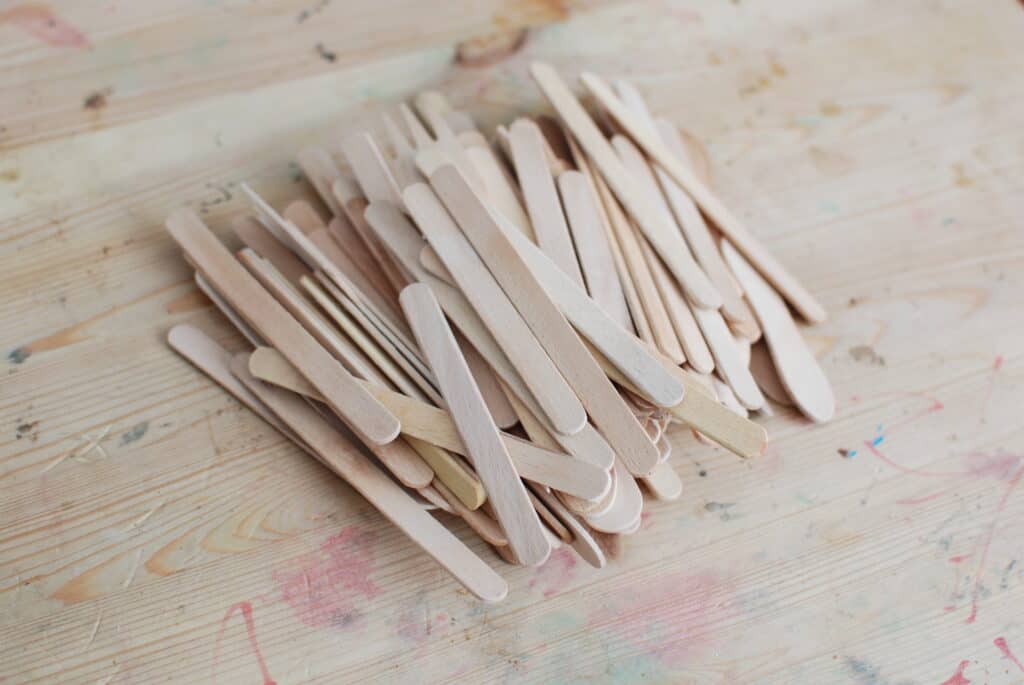 What can you make out of lolly sticks?
I'm always looking for ideas for things to do with my lolly sticks, so far we've just been using them as seed markers in the garden. But I got these cute little cat sticky notes recently and thought they looked like they were just hanging out peeping over someone's garden wall.
Let's make some lolly stick art
Finally, a use for my popsicle stick collection 😻
What you'll need to make your peeping cats picture frame
Picture frame
Glue
White card (if needed)
Wooden lolly sticks
Scissors
Tape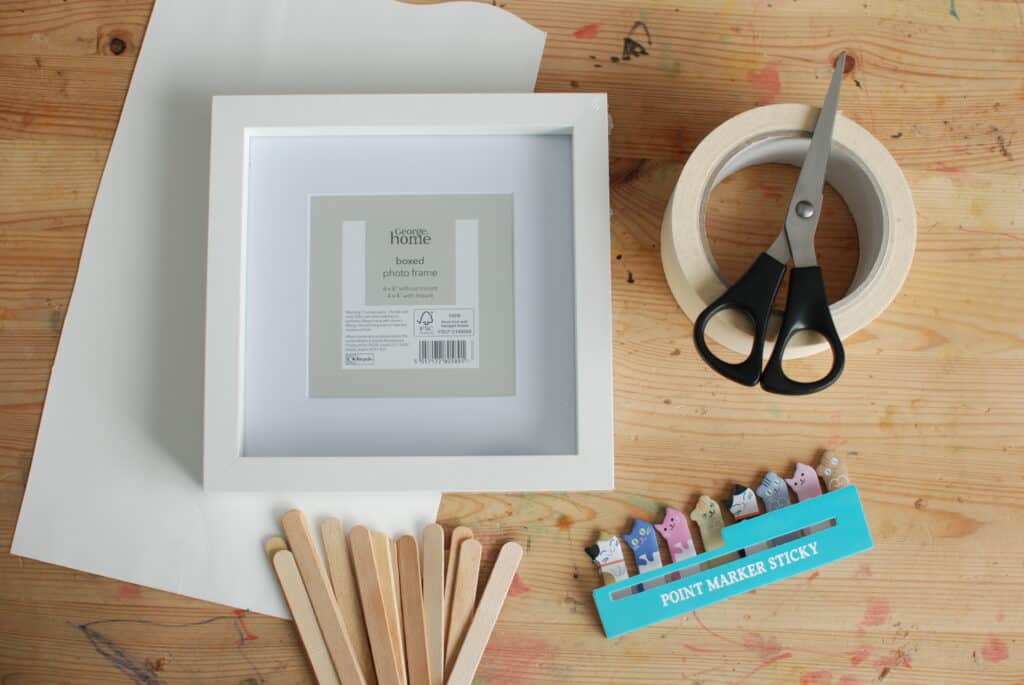 Let's get started on your lolly stick wall art
Work out roughly how many lolly sticks you're going to need by simply laying them on top of the frame. I added extra just in case.
Take apart your picture frame and keep the bumpf that comes inside.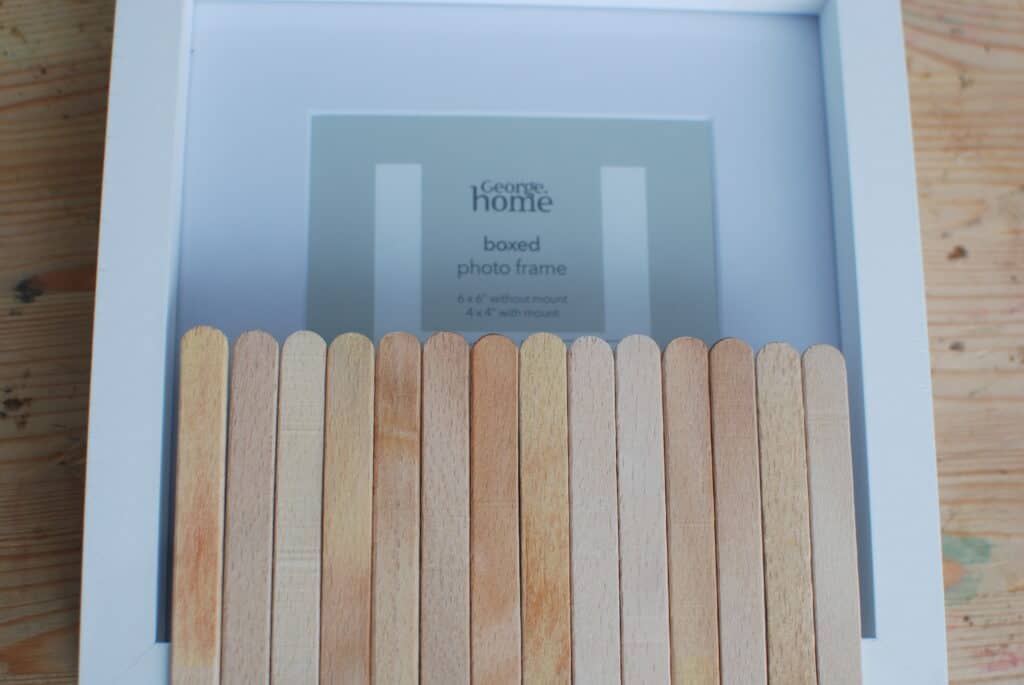 Next we're going to work out where to make our cuts. Now this totally depends on the height of your frame. I found the easiest way was to use the backing inside to see which height your lolly stick fence looks best.
Lay all your sticks out flat together and then tape across so they don't move around. Once you've found your desired length, use a pencil or whatever to draw your cut line.
I used scissors to cut mine which worked quite well.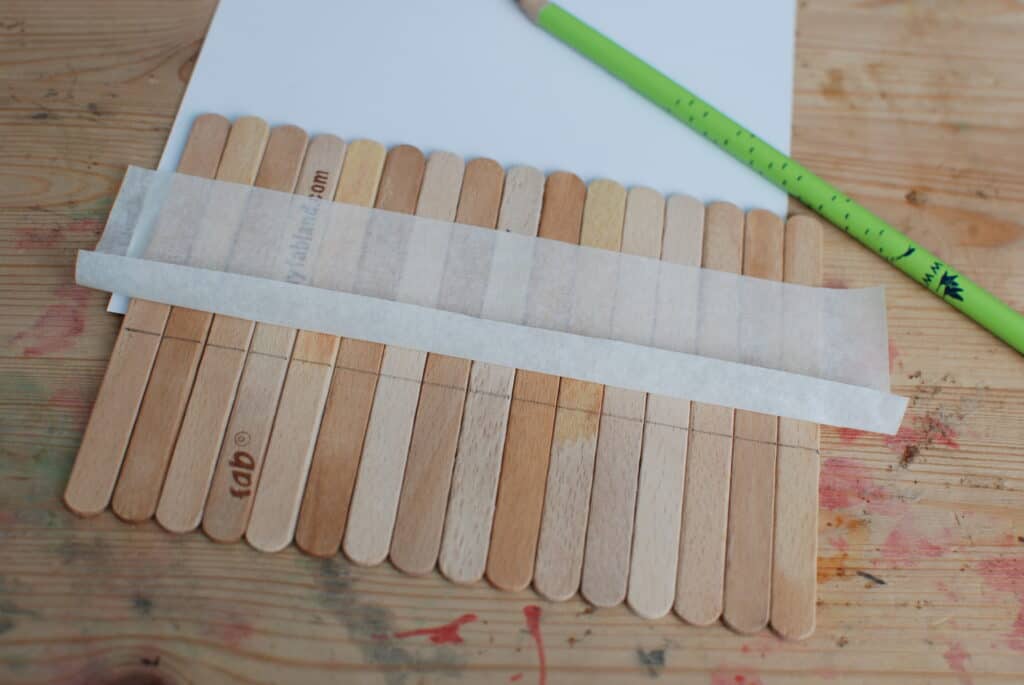 Peeping cats
Next up it's time to attach our sweet little peeping cats to our fence. Cut around each little kitties legs so it looks like they're hanging over the fence. I also cut a slither off each side so it fit the stick better.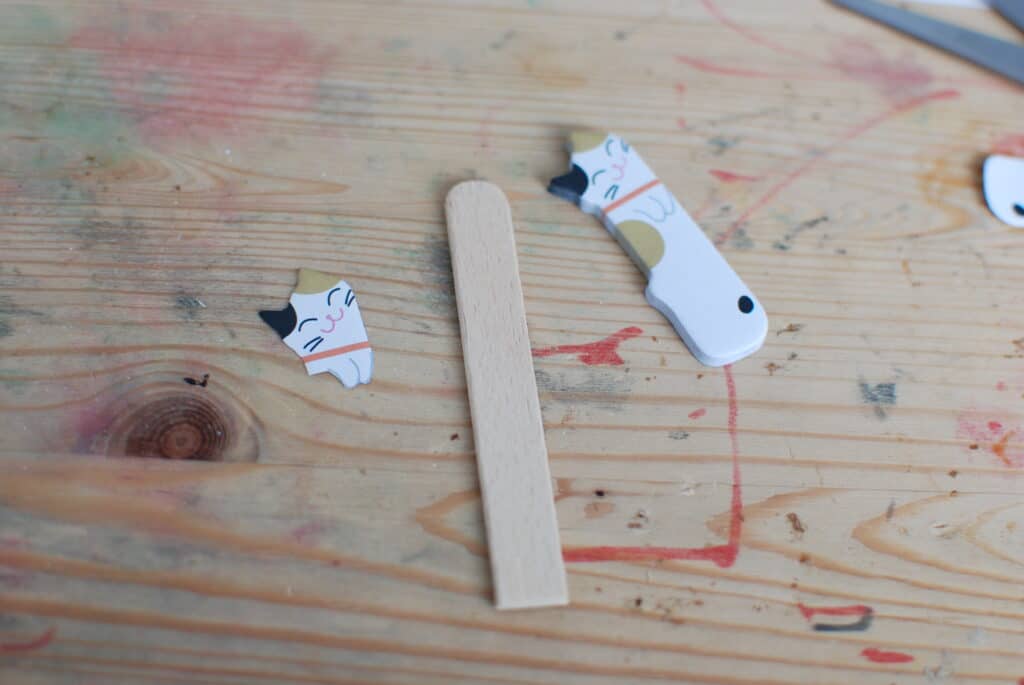 I worked out how many cats I wanted in my frame by eye, just looking to see what felt right, but of course you can have as many or as few as you like.
Stick the cats to the top of the lolly sticks and then lay them in your frame.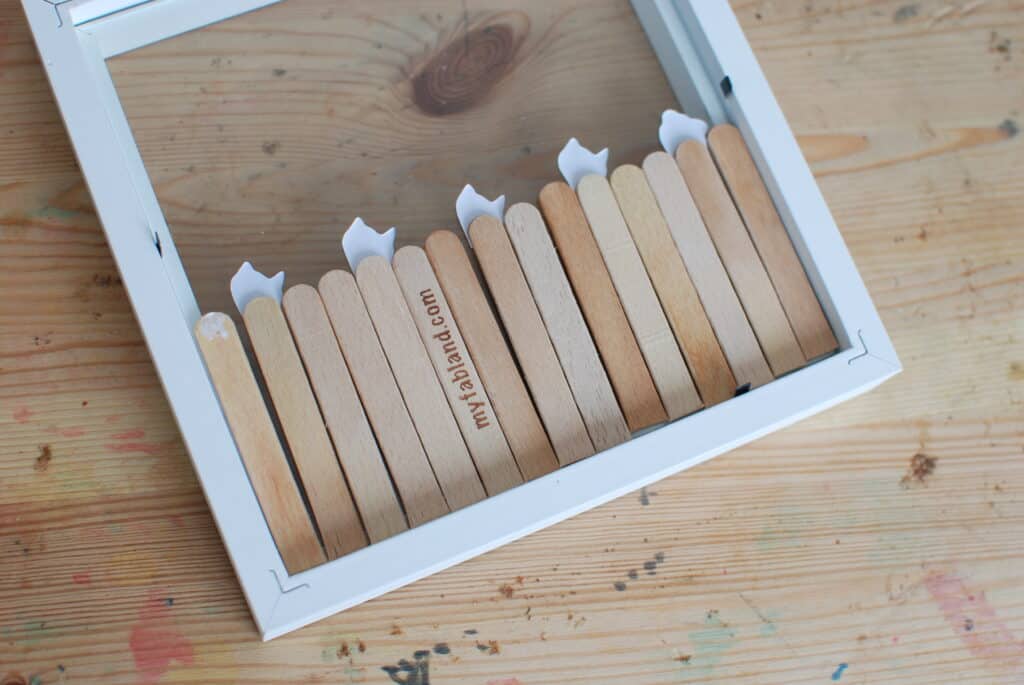 Now, in my frame I got a piece of blank white card and a photo mount. This was enough to put back into the frame as a background, leaving the blank card directly behind the lolly stick fence.
If needed you could add your own card background. Perhaps you want a different colour or you could even have a sky background maybe, up to you.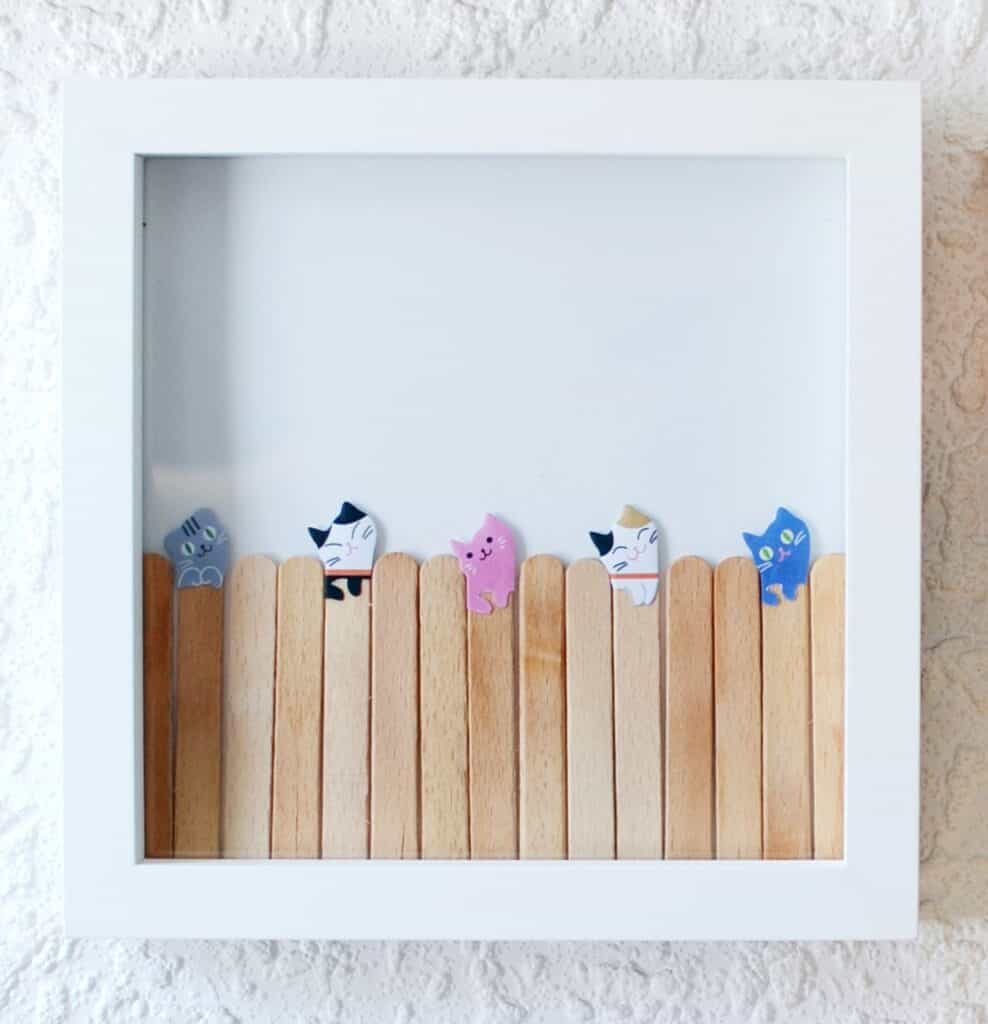 I'd love to know your favourite lolly stick crafts projects. Let me know, and super bonus points if it's cat themed!
Oh and if you're wondering which ice lollies are my kids favourite. It's Asda's rocket lollies!