Guys, you know I'm all about the cat art up in here. Well guess what, I've found forty of the most amazing prints, paintings and drawings of cats that you didn't even know you needed!
As a cat lover, I love collecting cat themed items for my home and was on Etsy the other night whilst trying to get my little one to sleep and just WOW. I can't believe how super talented all these sellers are.
So let's get started, this is a biggy so give yourself some time to browse and I promise you will not be disappawted.
*This post contains affiliate links, which means that if you love the products I found as much as I do and go on to make a purchase, I may get a small percentage. 
Rainy days illustrated wall art print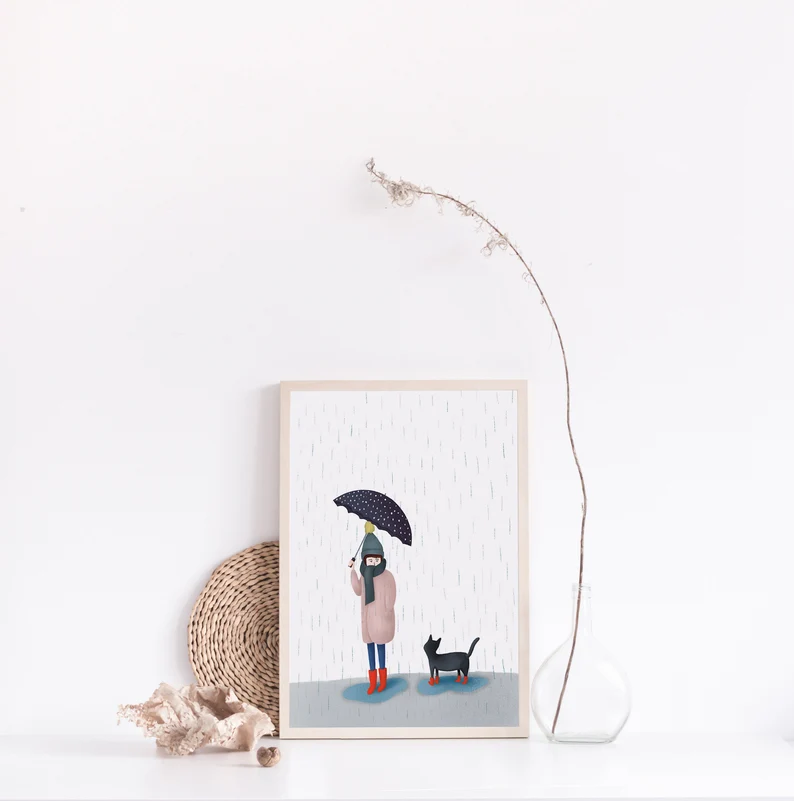 Meow black cat art print
By PrintsByLera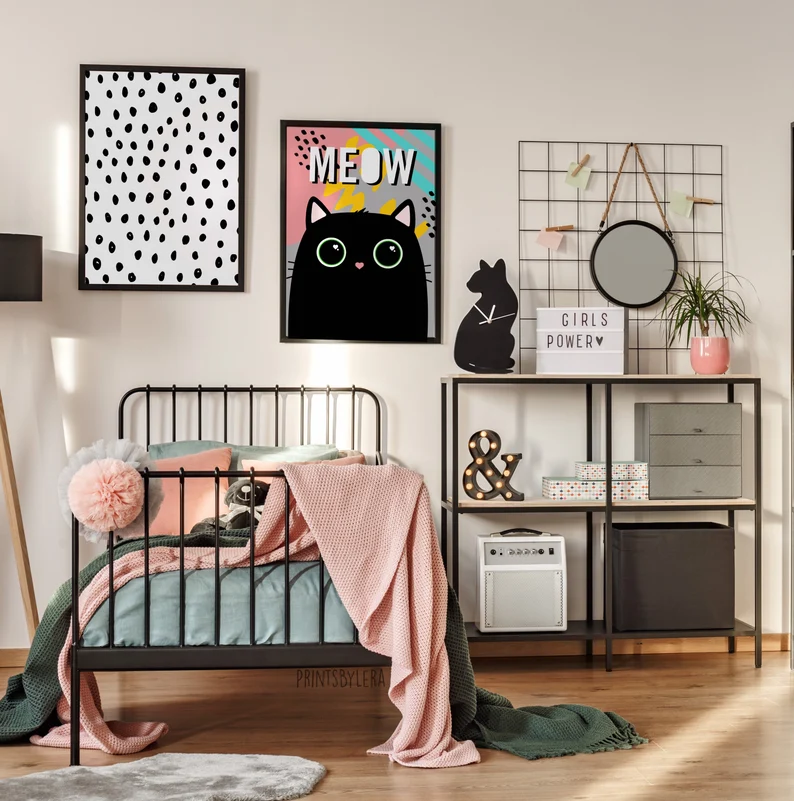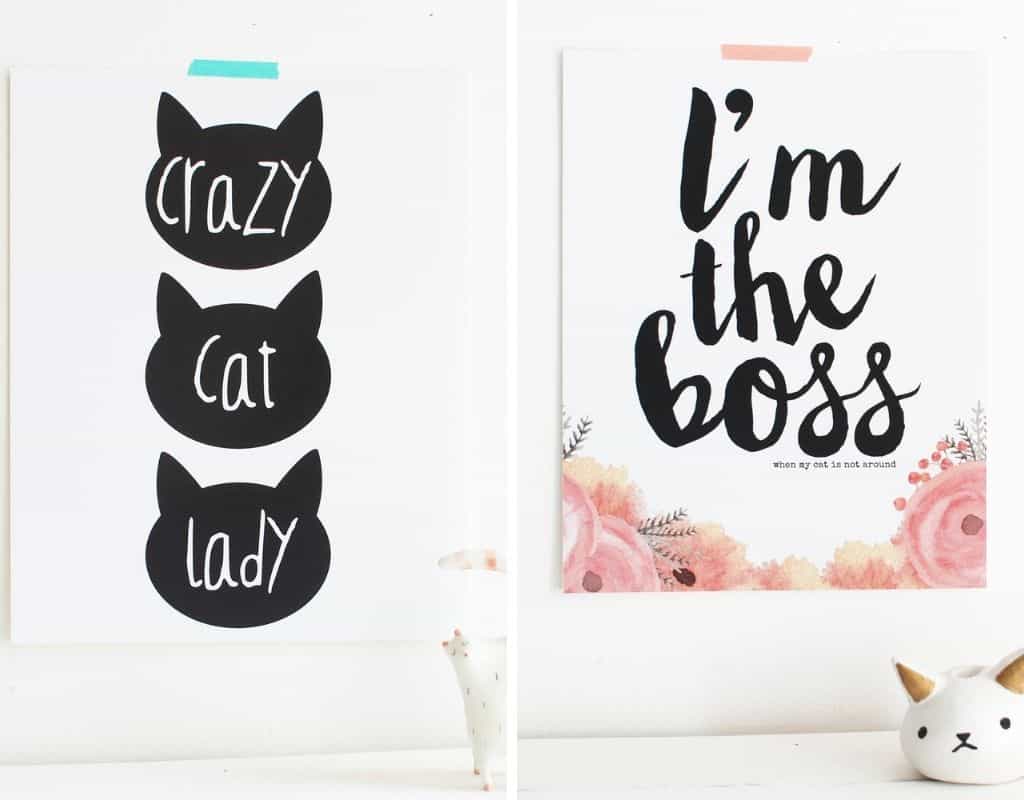 [arrow_forms id='356′]
Rainbow Tail Cat print
By Drawntocats (I LOVE this shop name!)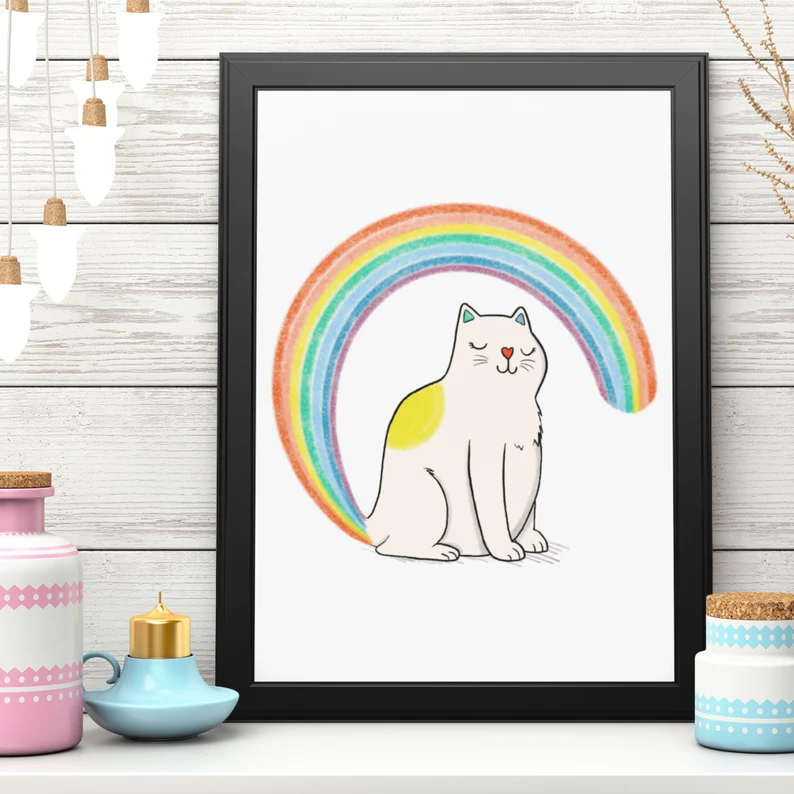 Siamese Cat Fishing for Goldfish print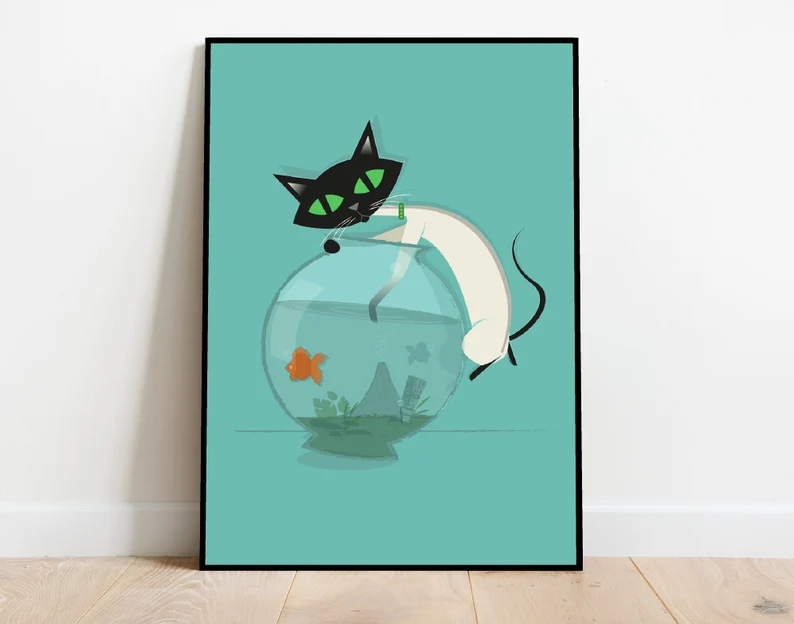 Personalised Bengal cat print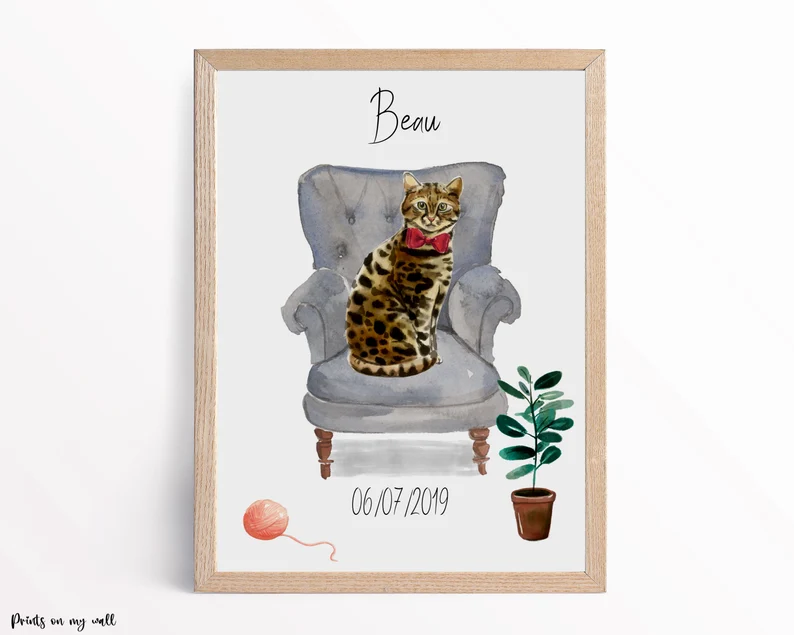 Kitten dressed as cat print
Cat reading art print
By BooksnBobs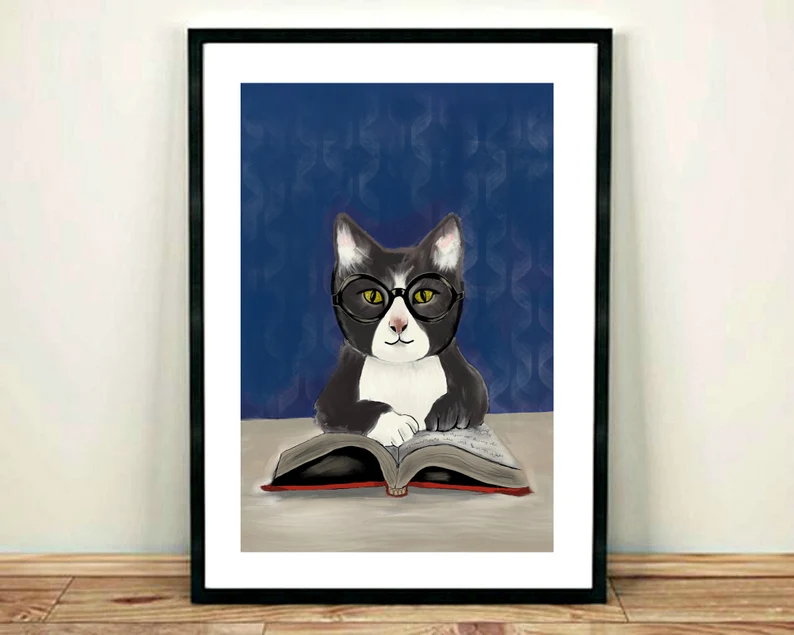 Ginger cat print
By Coramantic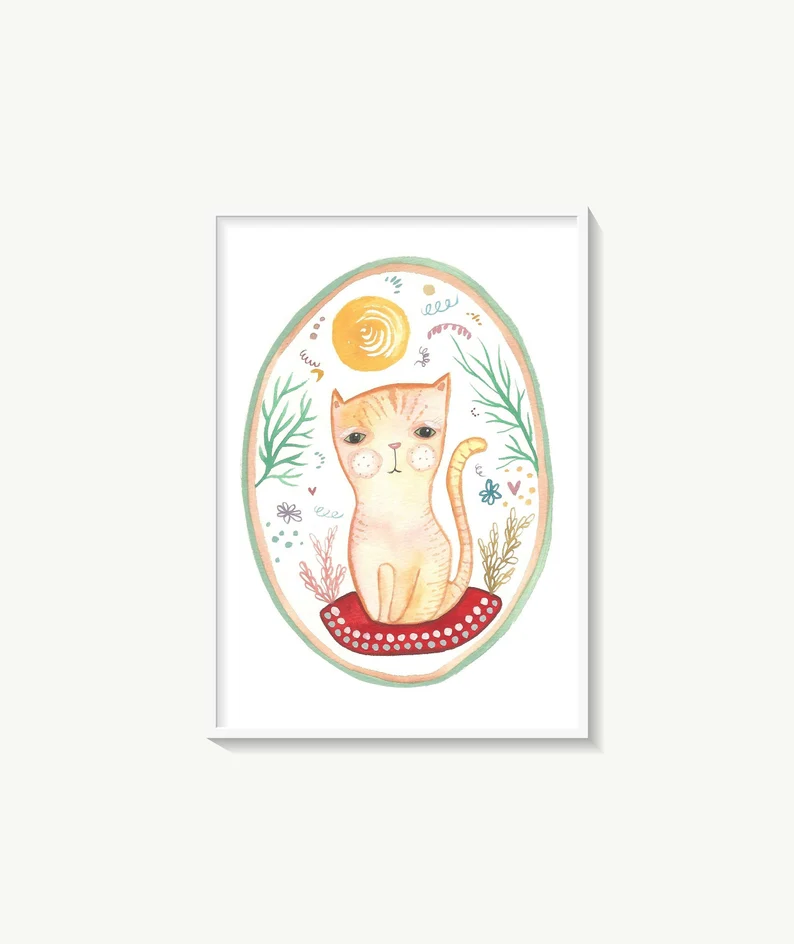 Maneki Neko Lucky Cat Illustrated Art Print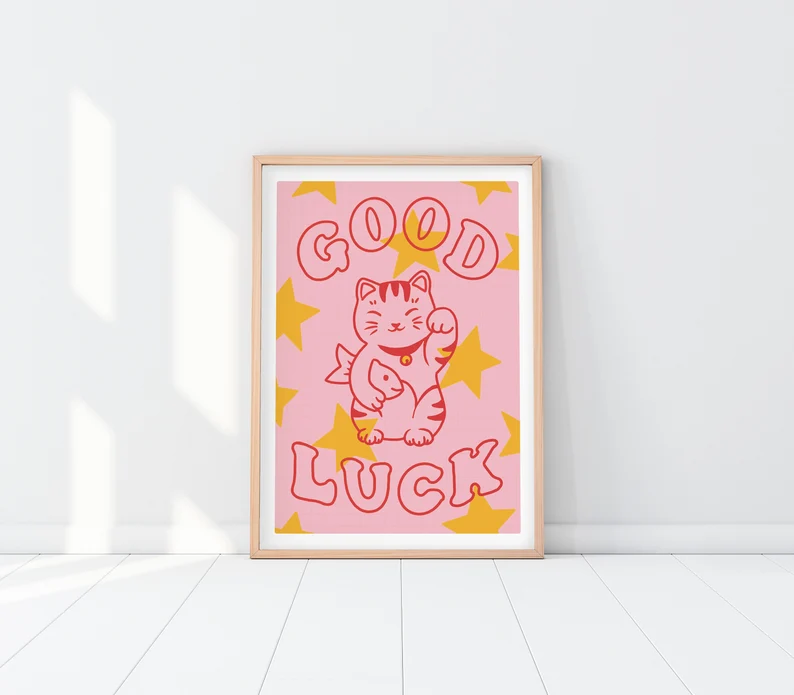 Life is better with a cat print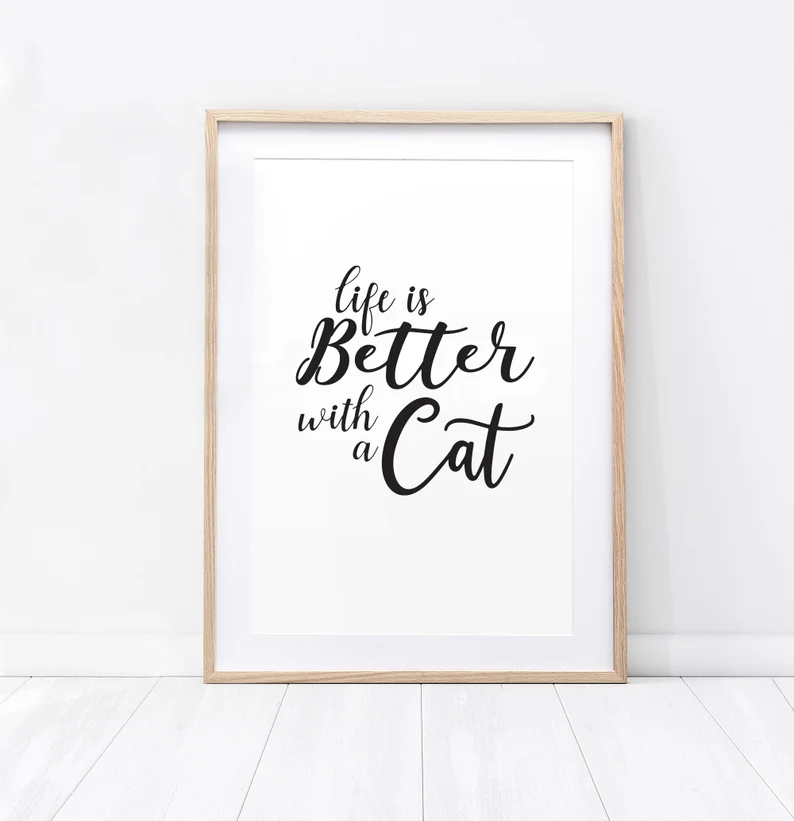 Giclee print 'Stevie Wonder Niks'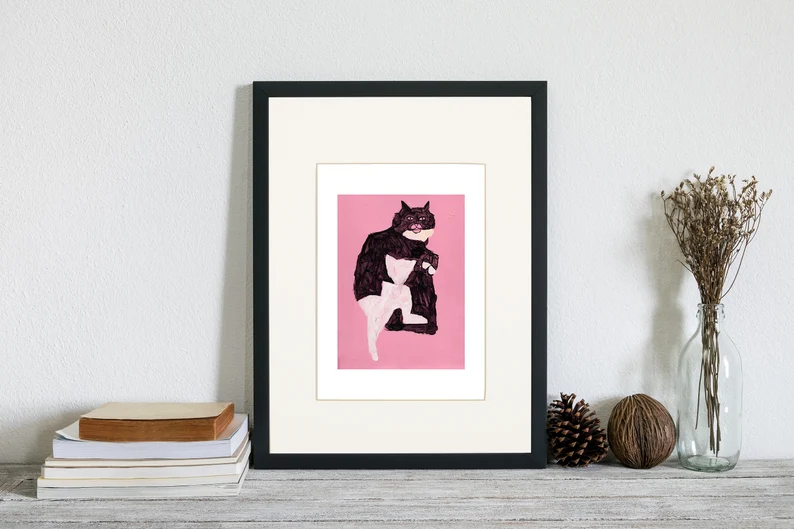 Funny black cat print
By RuxandCip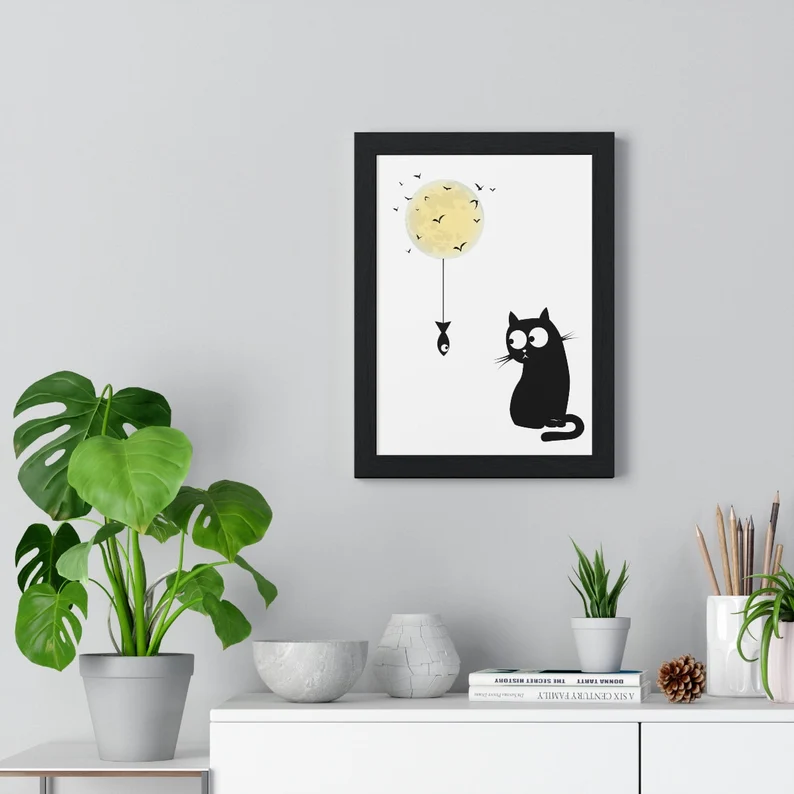 Crazy cat lady print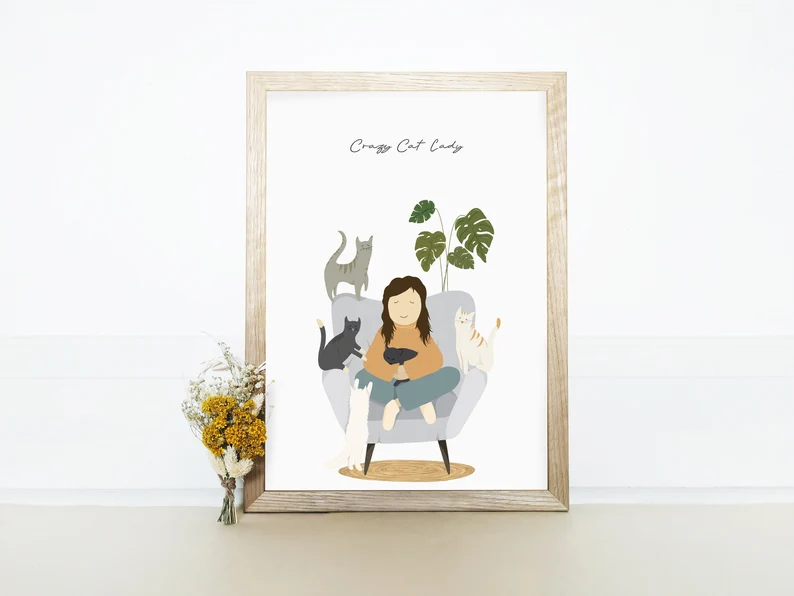 Giclee print geometric pattern with cats and gold leaf
By pinkijones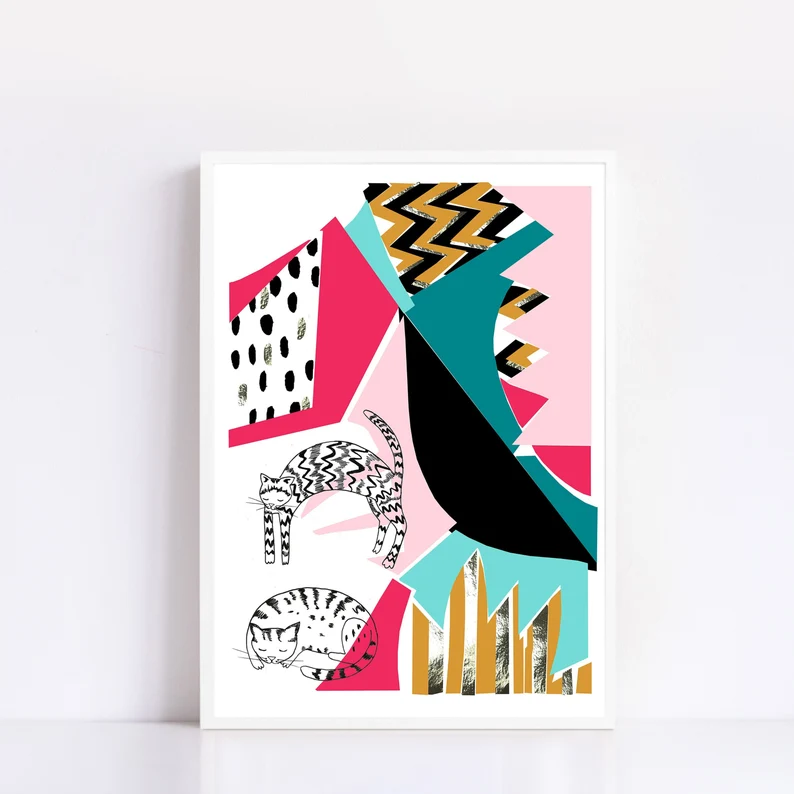 'I don't like Mondays' print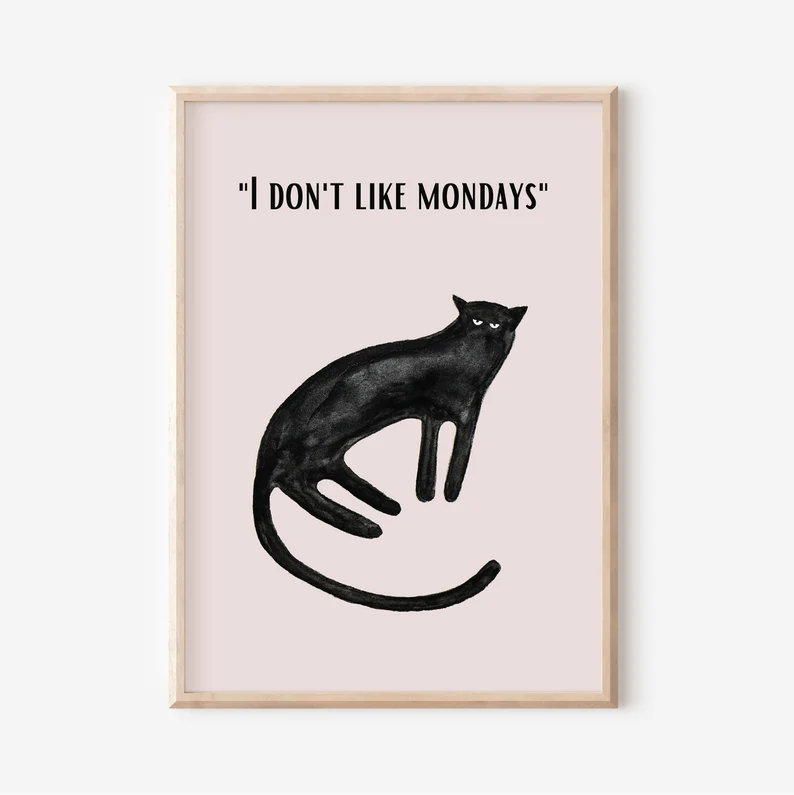 Origami cat art print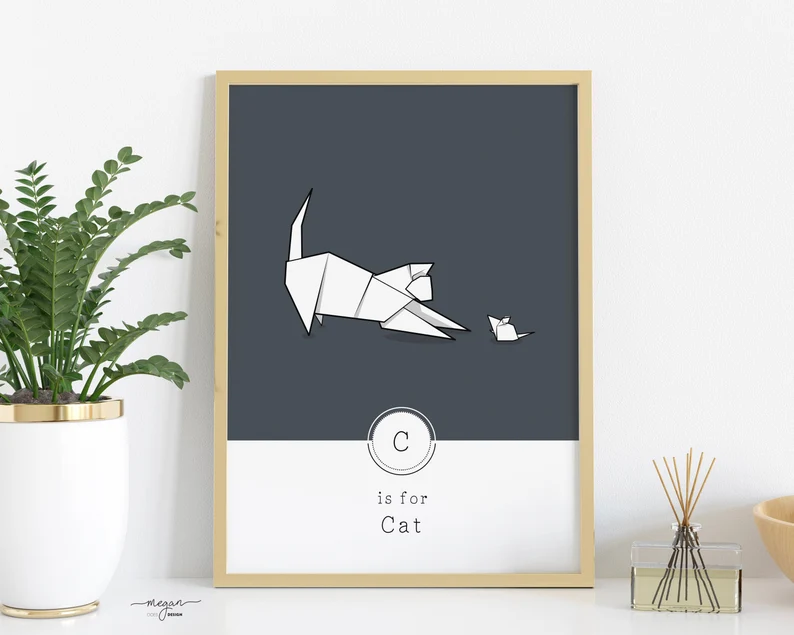 Cat Land print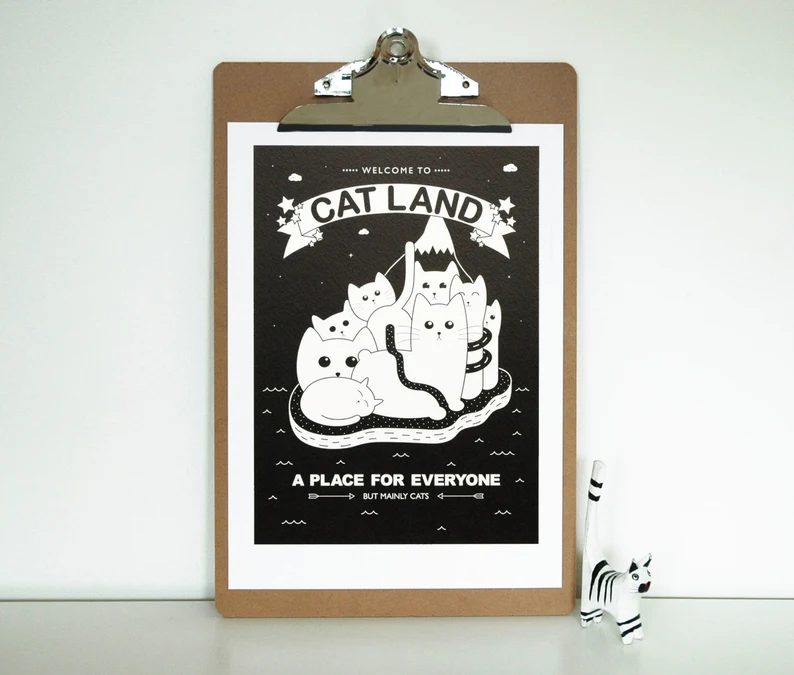 'Love Cat' print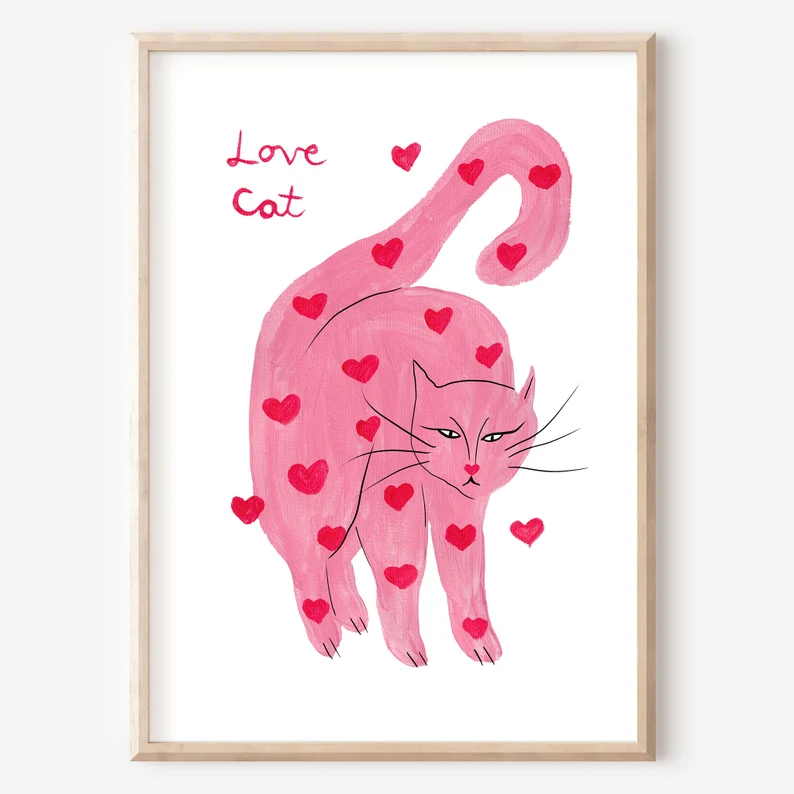 Black kitten print
By PeppaPotter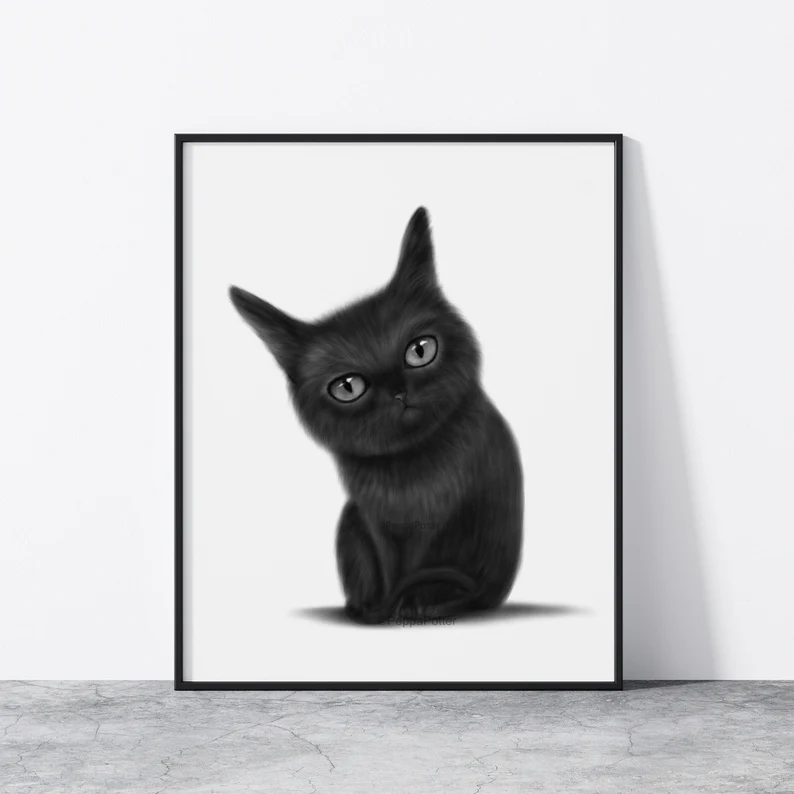 Monochrome Retro cat hand-pulled screen print
Cat types poster print
By RedGateArts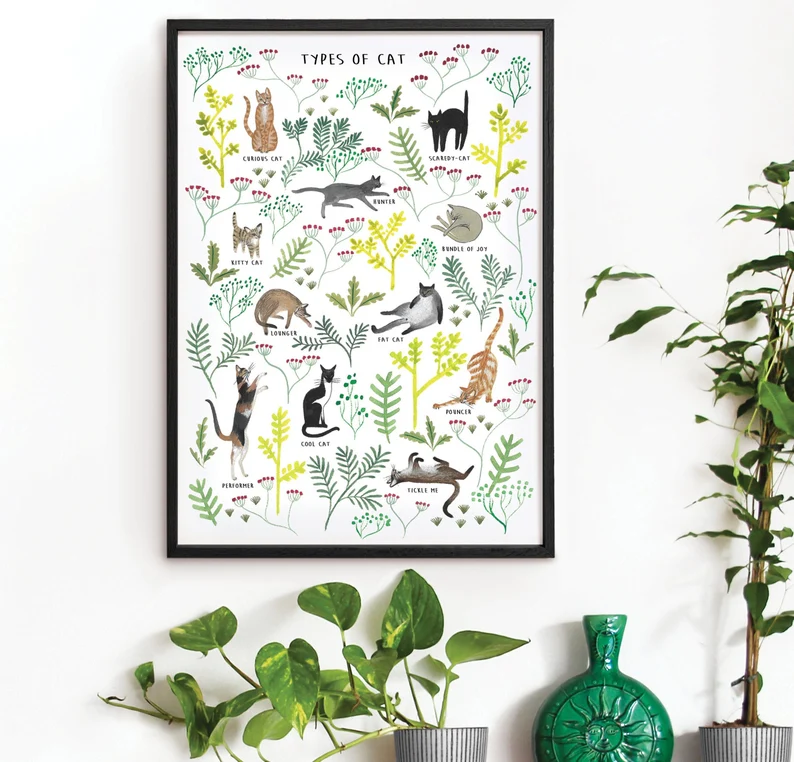 Stunned cat print
By MegJamieBeth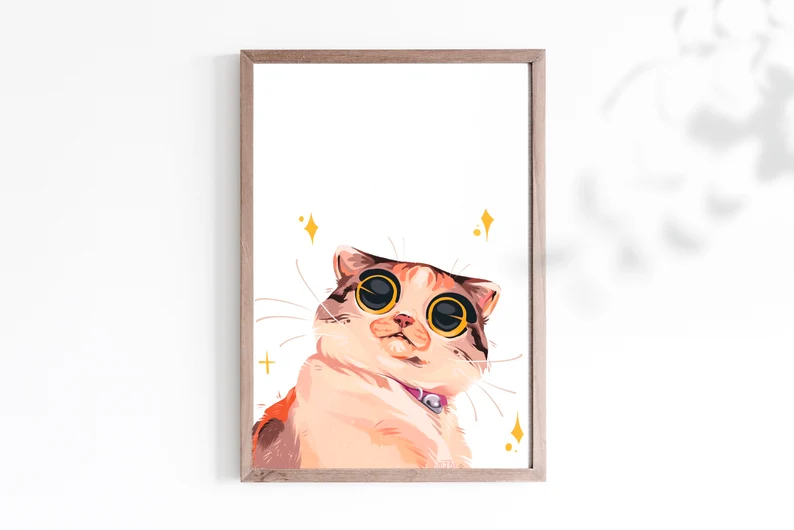 Stay wild moon child cat illustration print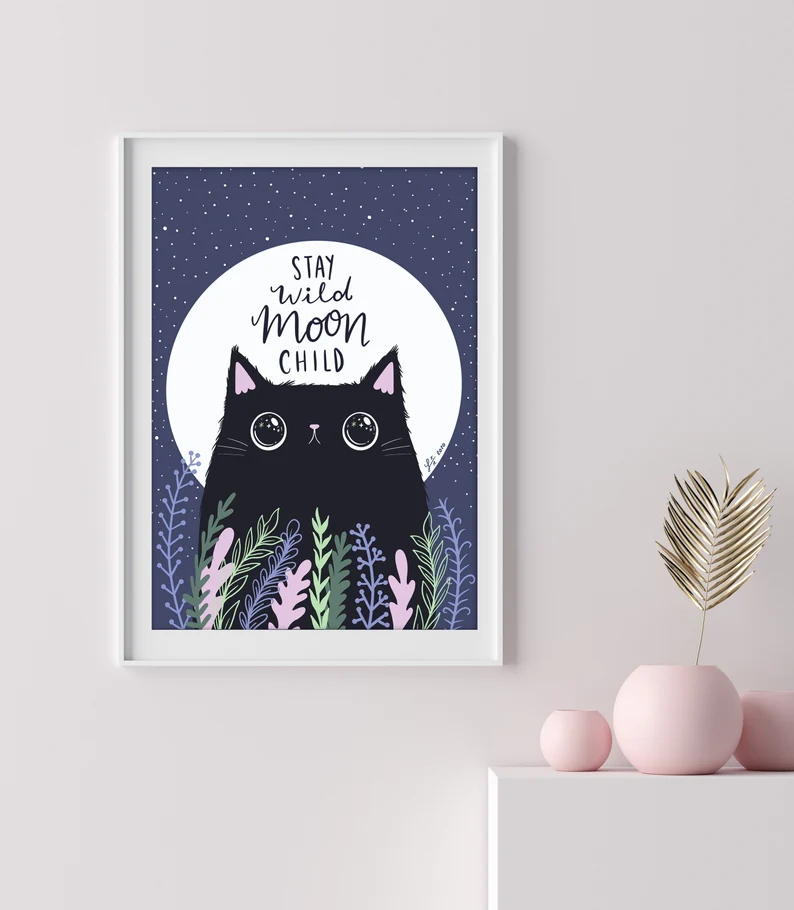 Cat Meadow giclee print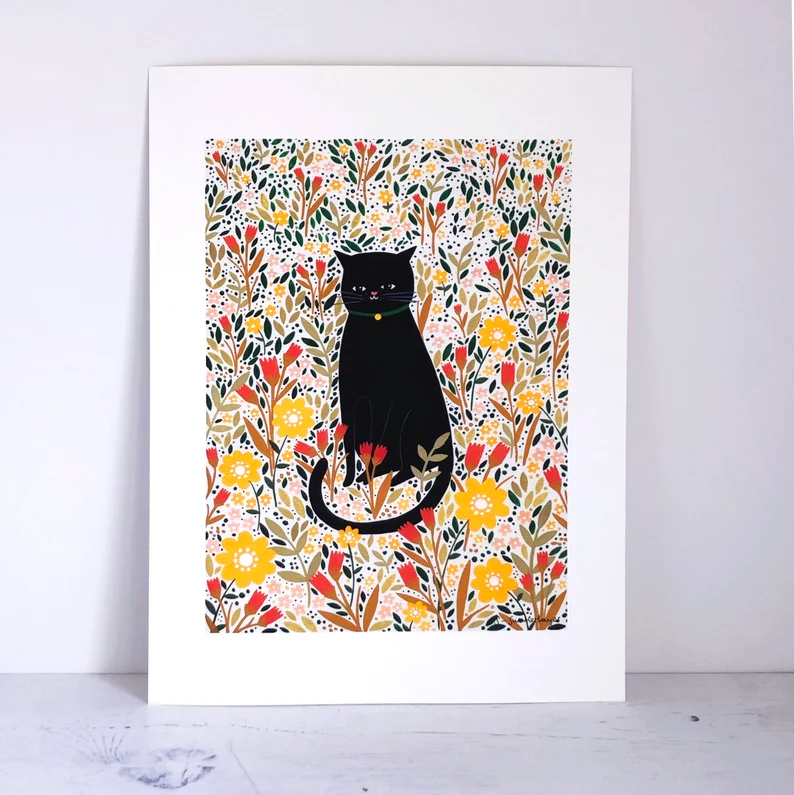 Save The Bees print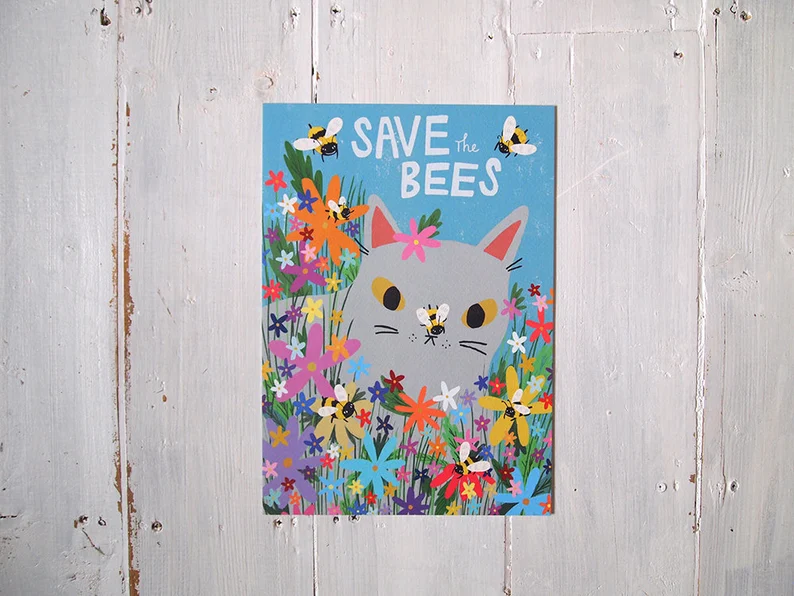 Funny Cat illustration print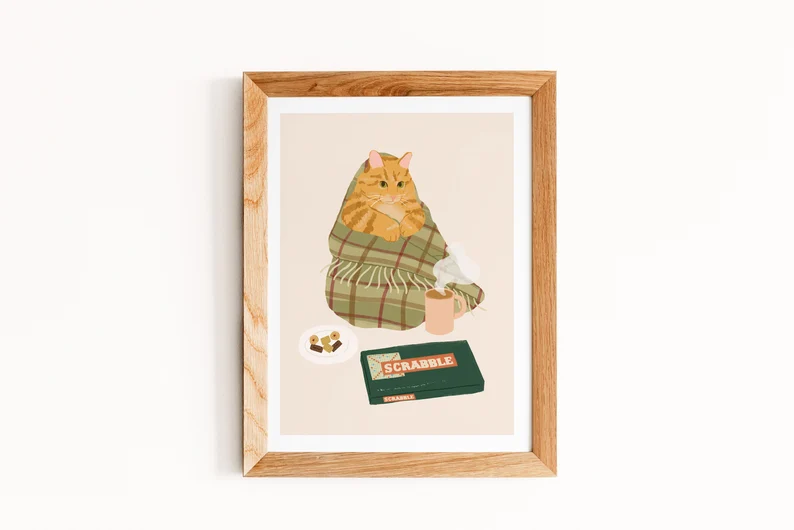 Tuxedo cat illustration print
By Fawa1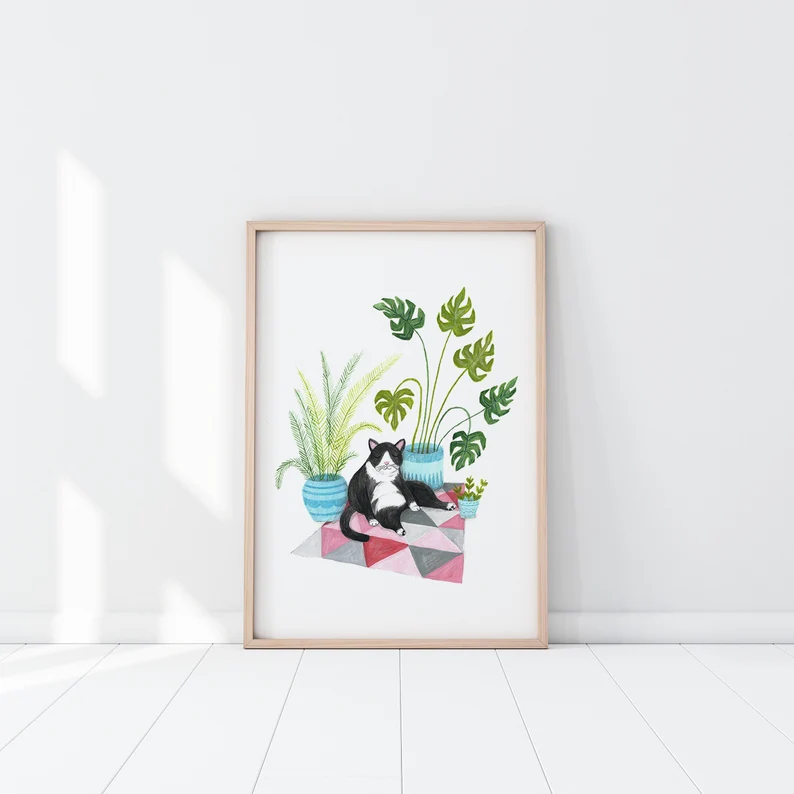 Cat Botanical Boho wall art print
By FeekaCo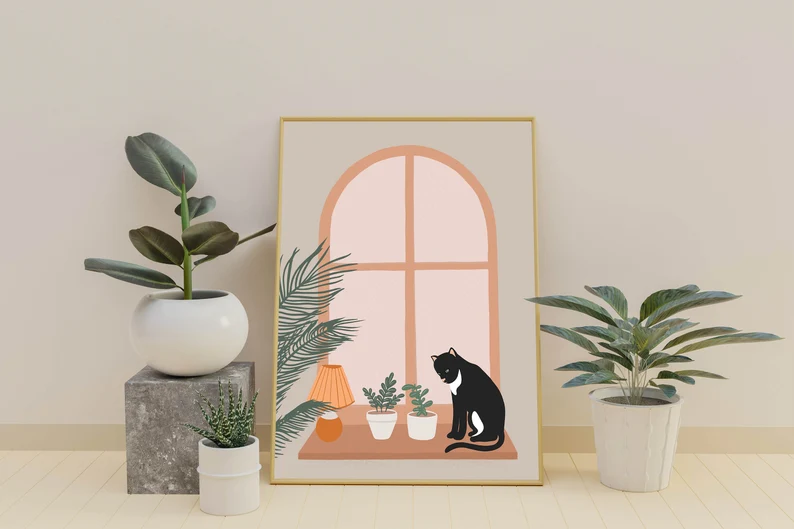 Tuxedo cats in greenhouse giclee print
By TanyaRiarey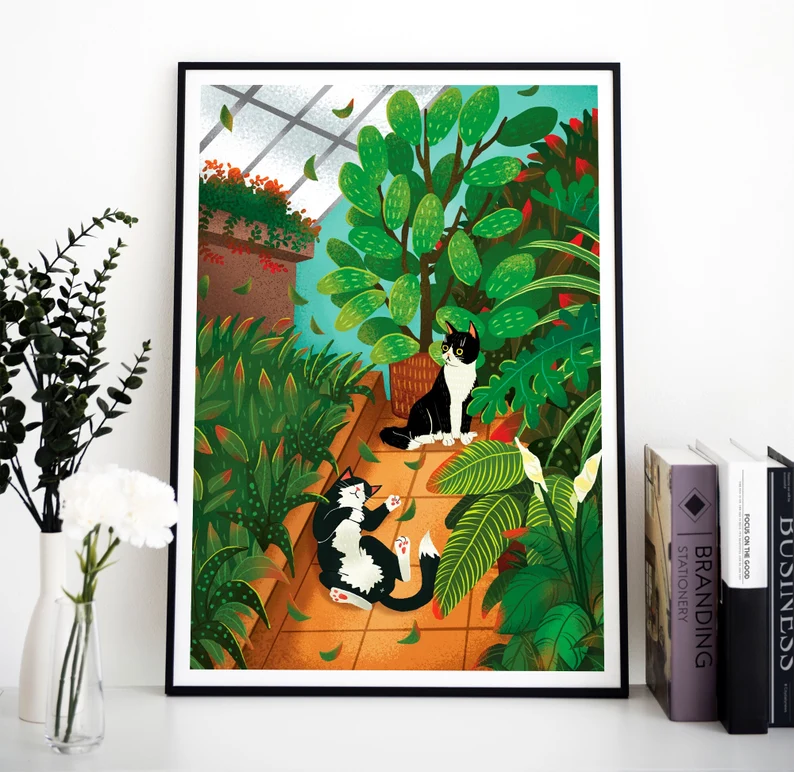 David Meowie Cat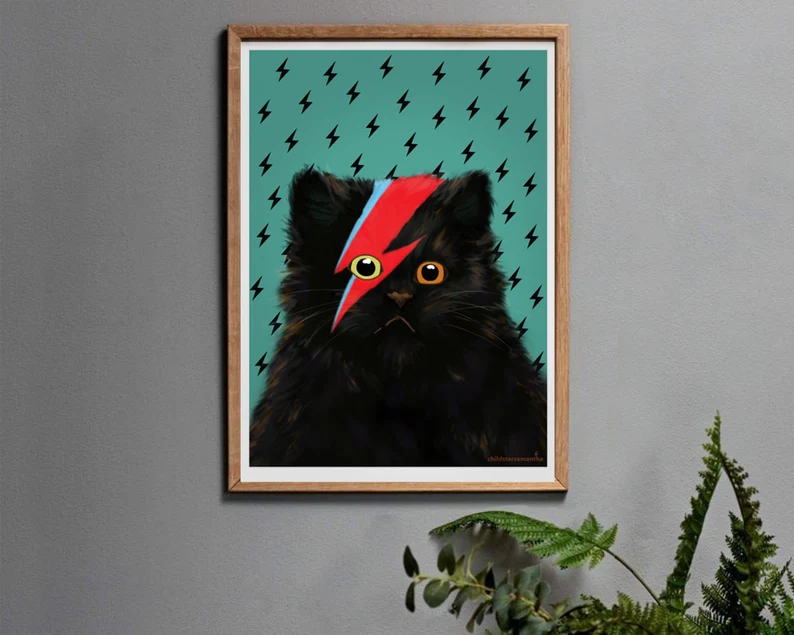 Peeking black cat
By StudioLuCo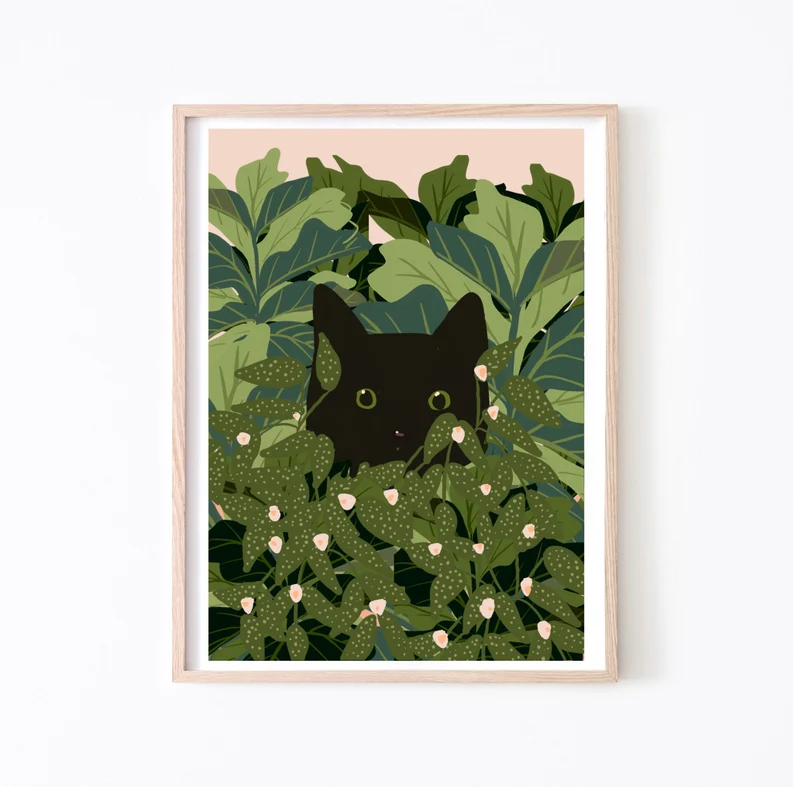 Ginger Cat Sleeping on Books watercolor print
By MadeByCatnip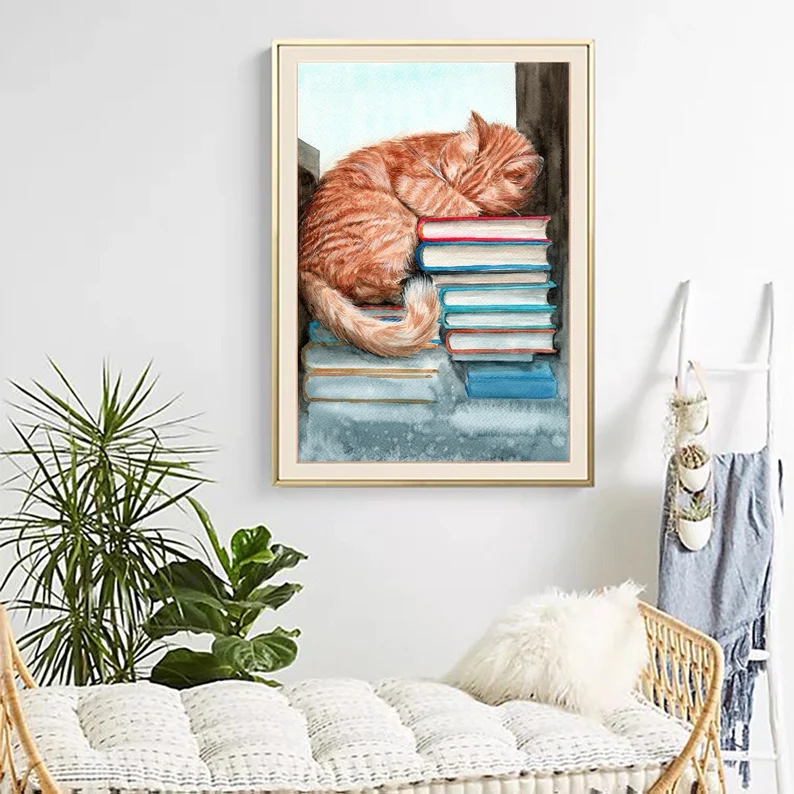 Personalisable cat and plants in the night art print
By StudioLuCo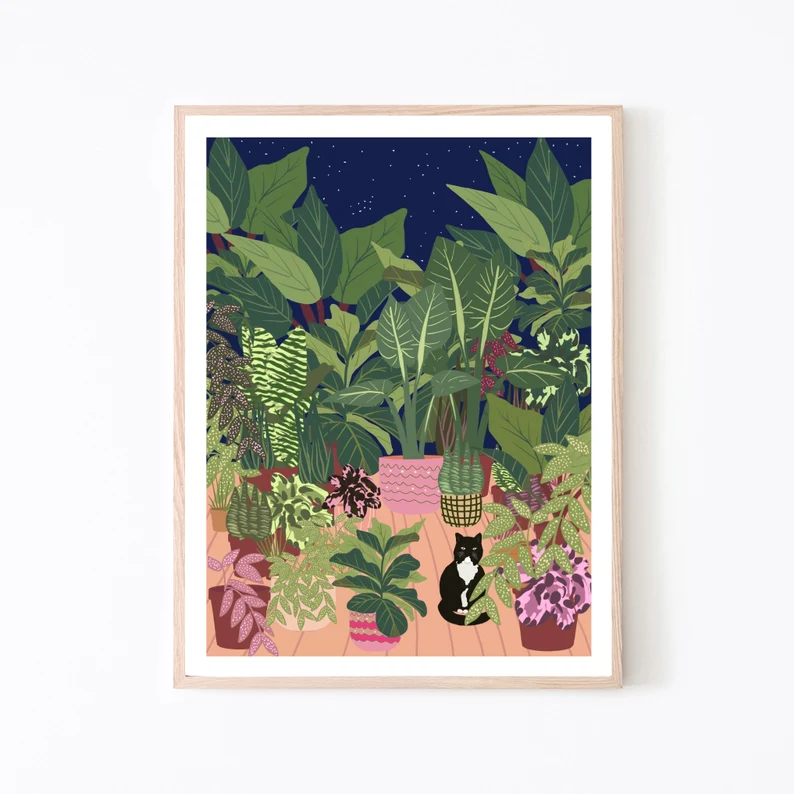 Custom pet portrait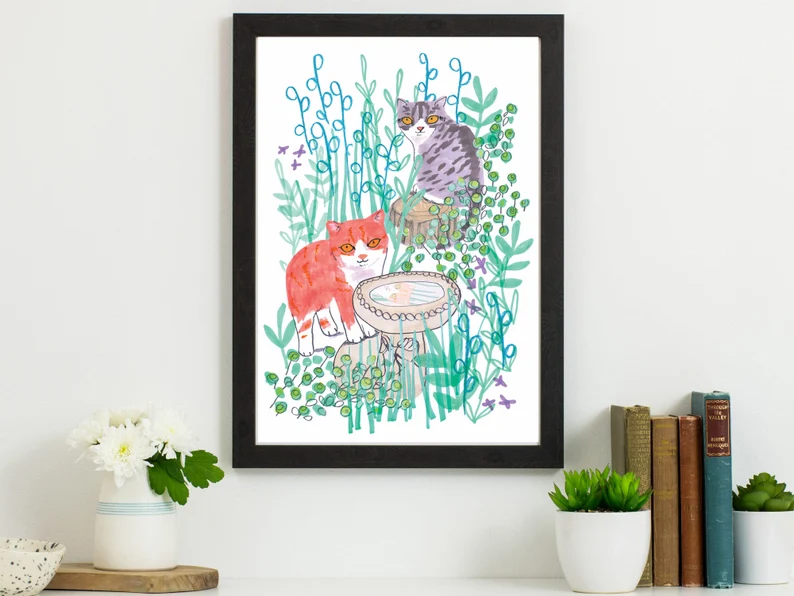 The owl and the pussycat went to sea print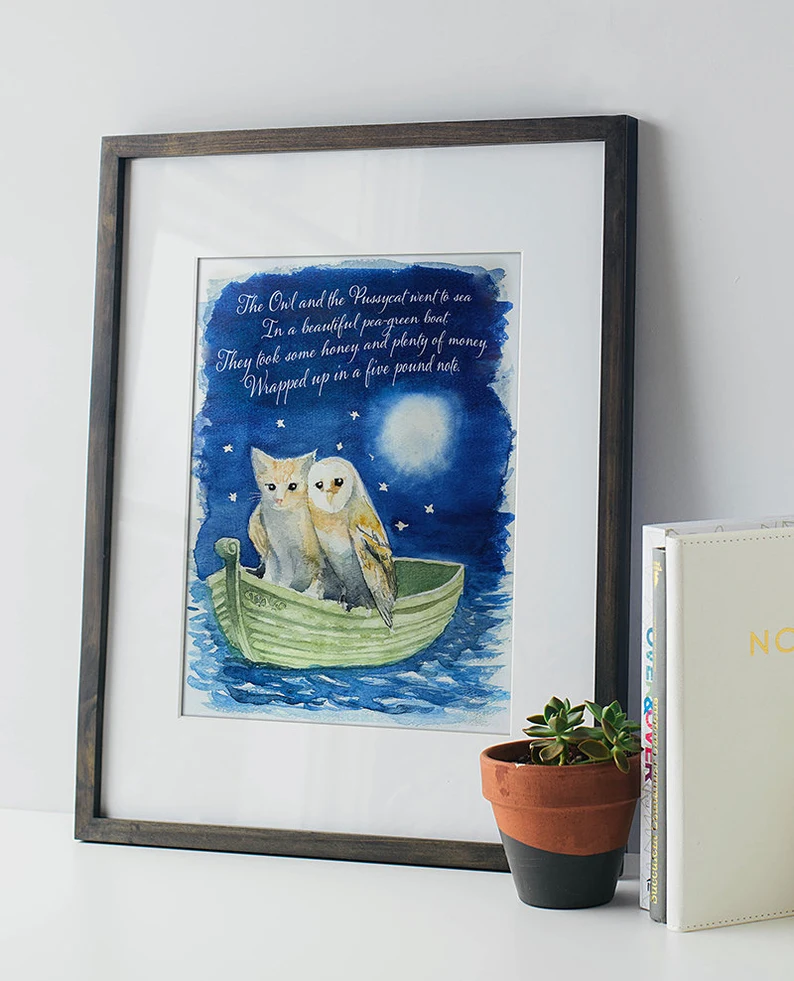 'Like butter wouldn't melt' Black cat art print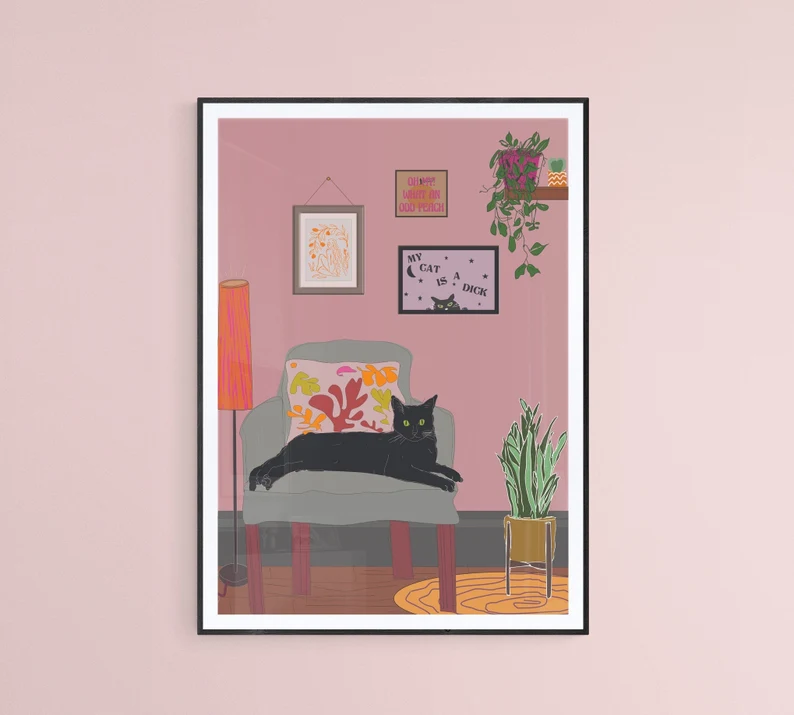 Monet waterlily cat print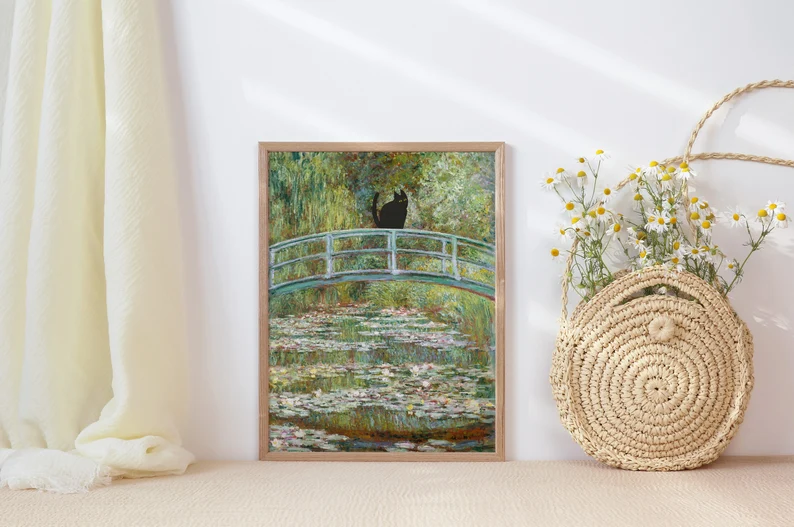 Monet cat poster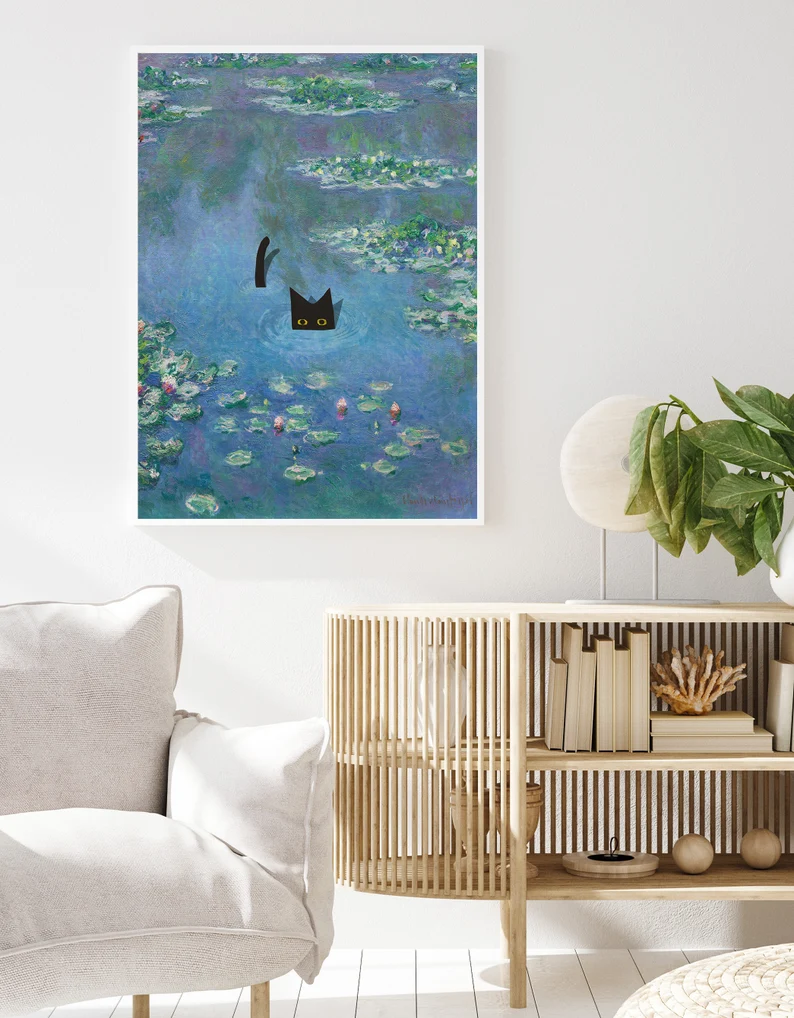 Personalised cat looking at birds outside window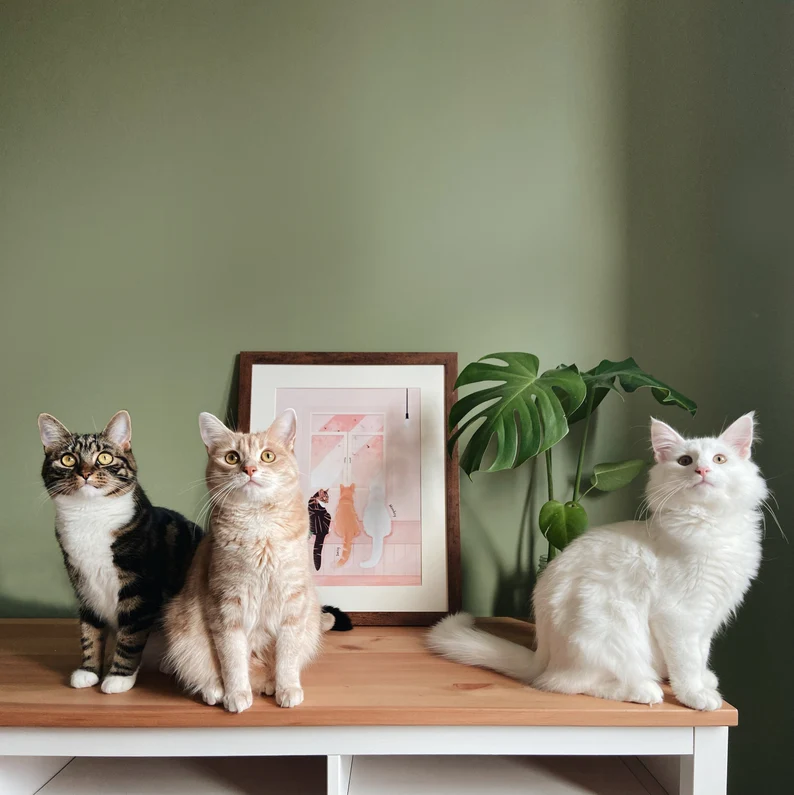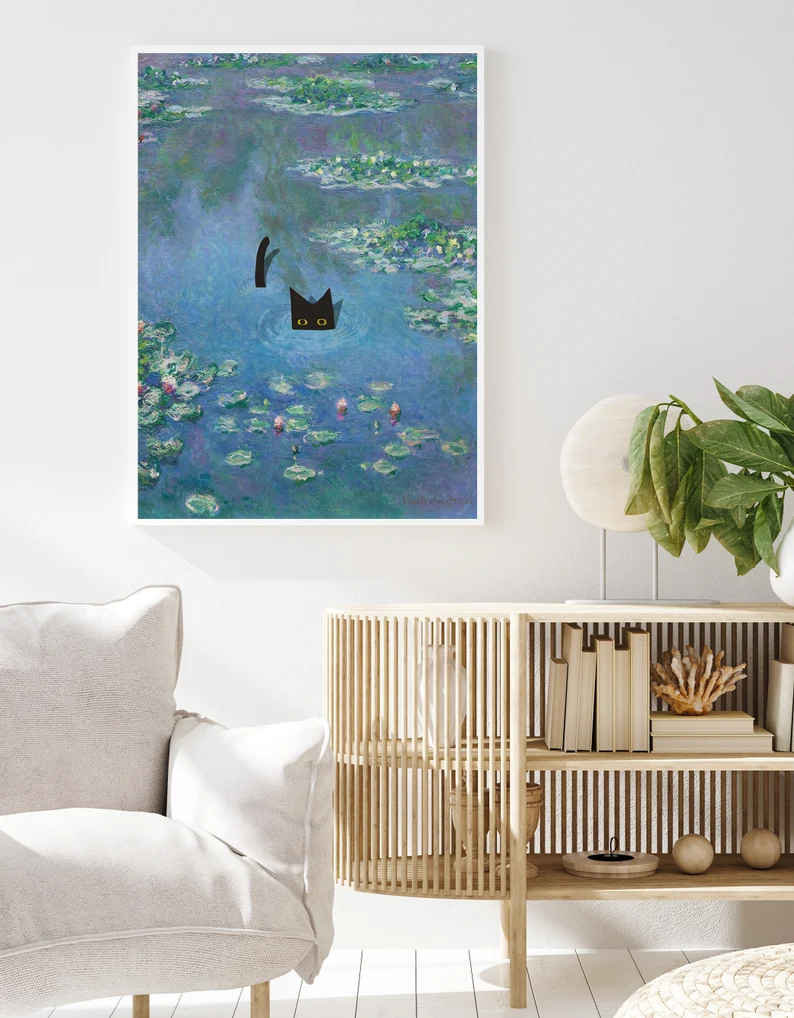 Well there we go! That went quick didn't it. I hope you found something you love. Let us know which one(S) you chose in the comments.