Cat themed stationery (plus free planner page)
Say hello to your new feline friend: the best cat stationery for putting pen to paper
Cats are for sure one of the most favourited pets around the world. And us cat lovers just love anything feline that we can add into our lives!
Cat themed stationery is no exception and with the growing collections of cat related items out there, it's easy to get a little overwhelmed. Whether it's a simple pen, notebooks and notepads or even a cat themed diary, you can find a cat themed stationery item to suit.
So if you're looking for cat themed stationery gifts for a cat lover or you want to add a bit of extra to your own office supplies then check out our cat themed stationery supply finds.
I should mention of course, this post contains some affiliate links. This just means that I may get a commission on any sales made from links on this page and this is at no extra cost to the seller or you. Win/win/win.
1. Cute Cat Memo Pads
I just love how these memo pads look, and they're perfect for jotting down quick notes and reminders.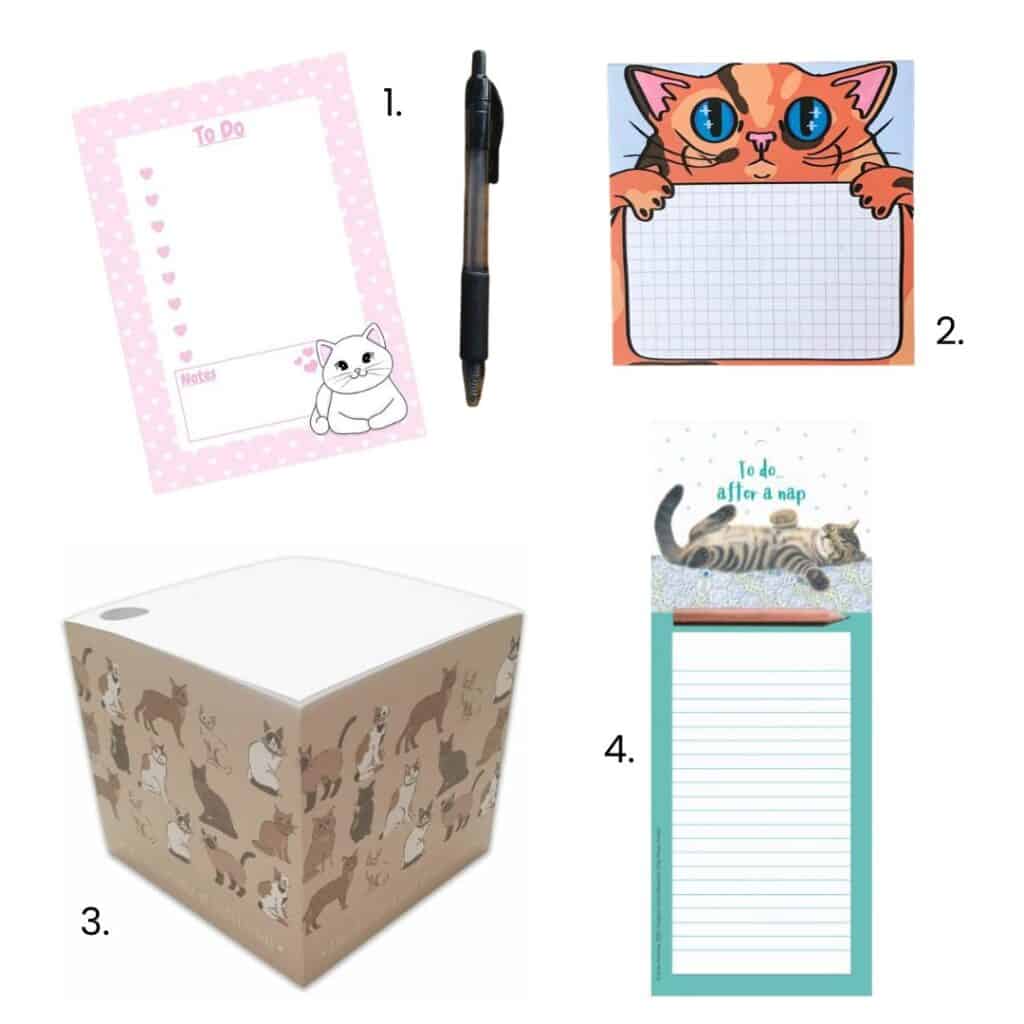 Check out my DIY on how to make your own cat themed notepad.
2. Cat Stickers
I never really associated stickers with stationery and office supplies but recently I've noticed they're quite popular! And who can resist a cute kitten or cat stuck somewhere about the office.
I've started collecting cat stickers as I'm wanting to decorate my boringly plain laptop with them. So here's a few of my favourites.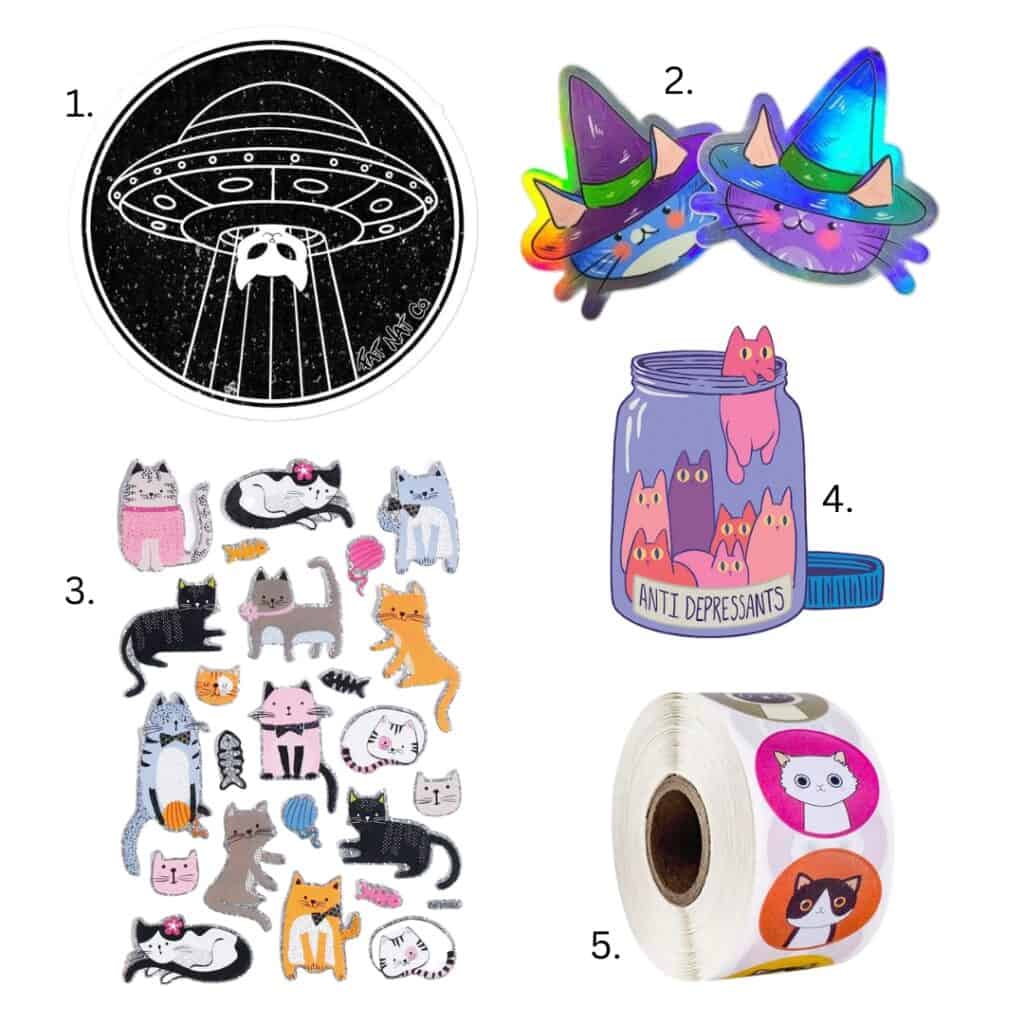 3. Cat Pens and pencils
If you're a cat lover, there's no better way to show your love of cats than with a cat themed pen or pencil! Whether you're jotting down a quick note or writing a long letter, these cat themed writers are sure to add a touch of personality to your writing.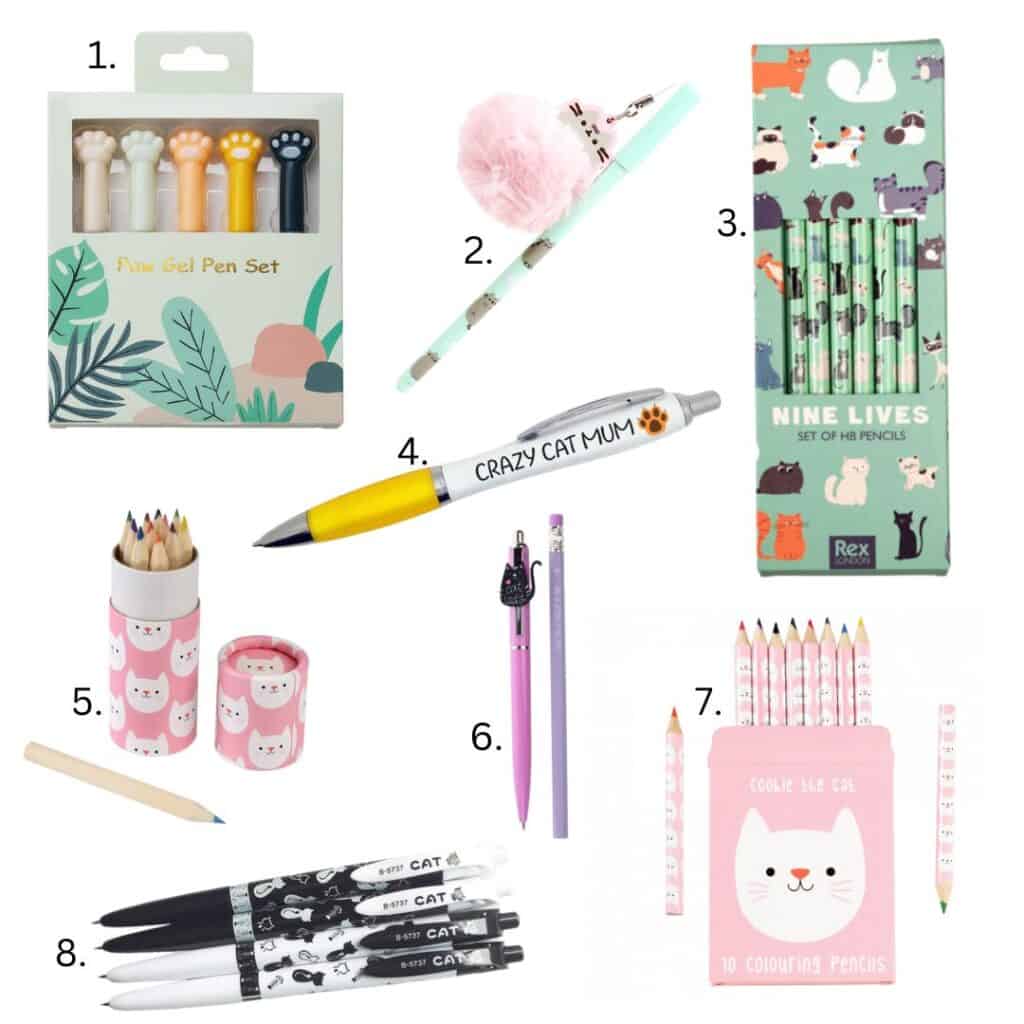 4. Cat Notebooks
If you're like me then you love a good notebook, there's so much choice around that sometimes it can be hard to choose. But here are a few of my favourite cat themed notebooks, ideal for jotting down those important plans and ideas.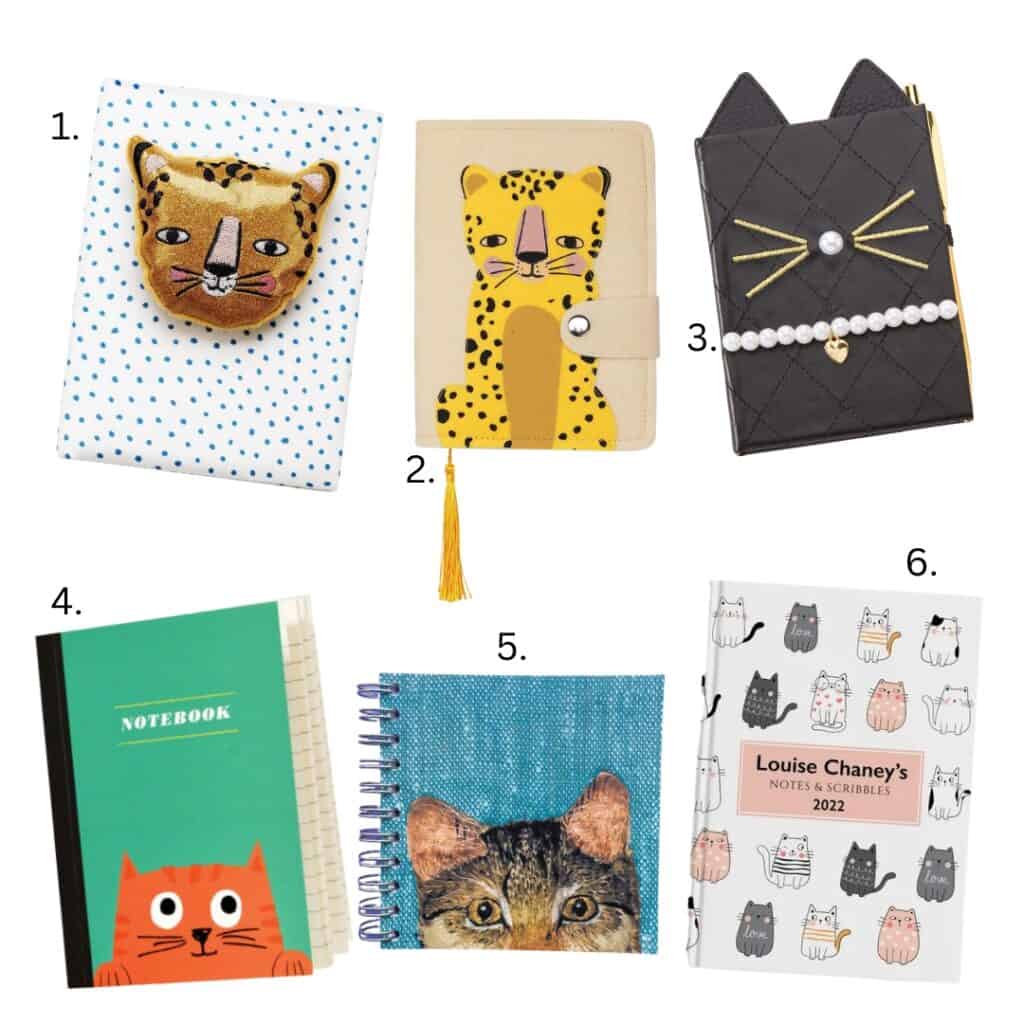 Cat themed planners
And talking of plans… This year I've been using a planner every day to get myself more organised and honestly it's changed my life. I'm one of those people that usually carries lists around in their head, but the thing is, my head can always talk itself out of doing a task and put it off until the next day. But with my planner it feels like I've got no choice than to smash through that list each day.
Cat themed planners for the win!
Here's some cool cat themed planners and planner supplies for your puurrr-usal.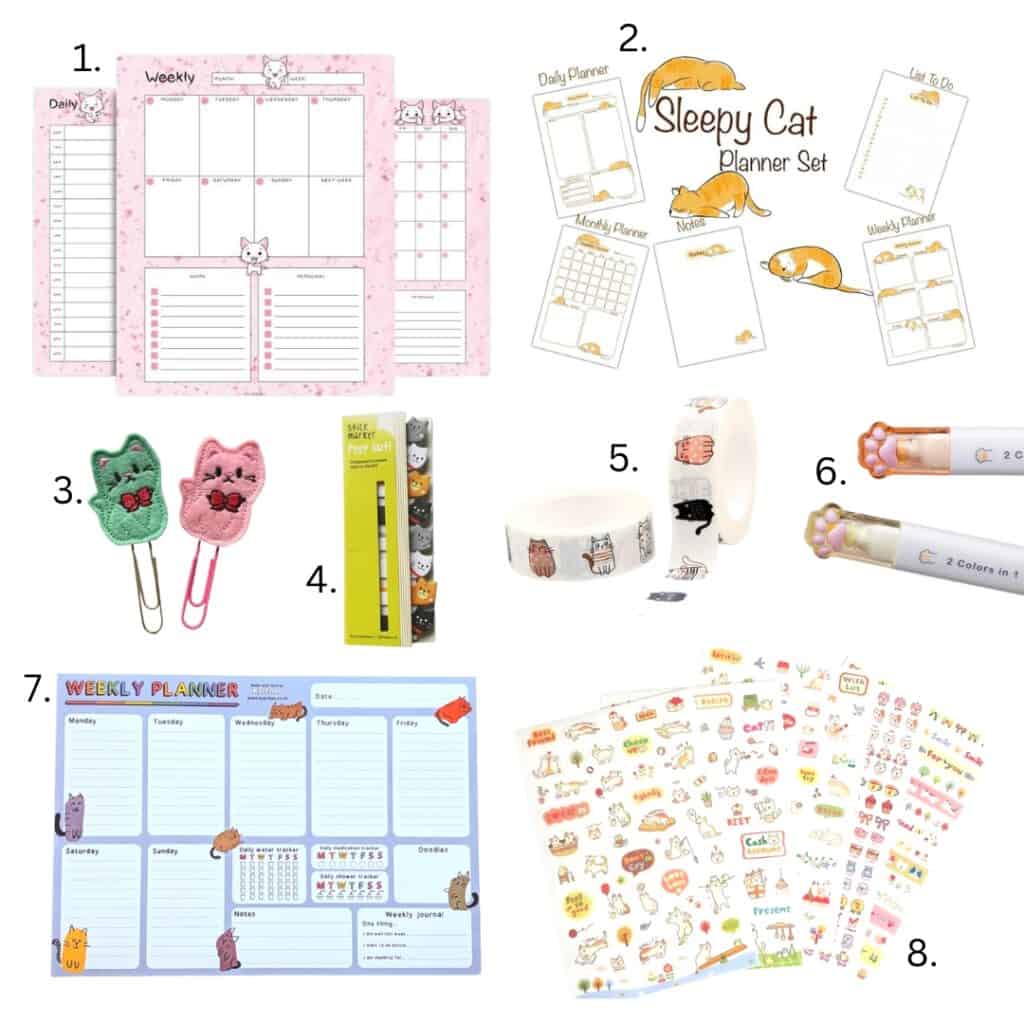 Free cat themed weekly planner
And if that lot of cat themed stationery goodies didn't get you purring, then here's a cute little weekly planner sheet for you. It features some of my cat clipart and is sure to get you motivated each week.