10 GIFT IDEAS FOR PEOPLE WHO LOVE BLACK CATS.
So you're sat there (or lying there, no judgement) thinking, 'what is the best gift for a cat lover?' and worse still, your cat person is obsessed with black cats so you need to factor that in too. Well, don't worry because I spend a lot of my time online looking at cats and I'm pretty confident I can give you a few good pointers on what to buy for someone who loves cats!
Hey, while we're here, did you know that black cats hold a LOT of historical weight on the old superstition front? There's various theories bobbing about of which side these cute little cats actually fall on. Some people in 'them days' believing that black cats were witches that had been reincarnated (witches really scare me so I'm calling BS on that one, we're not even gonna let it sit in our minds). Whilst others hold the chat noir in very high regard because they believe it's a symbol of luck, prosperity and good health!
Well there's your black cat small talk so let's get on with the goodies then, shall we?
*This post contains affiliate links, which means that if you love the products I found as much as I do and go on to make a purchase, I may get a small percentage.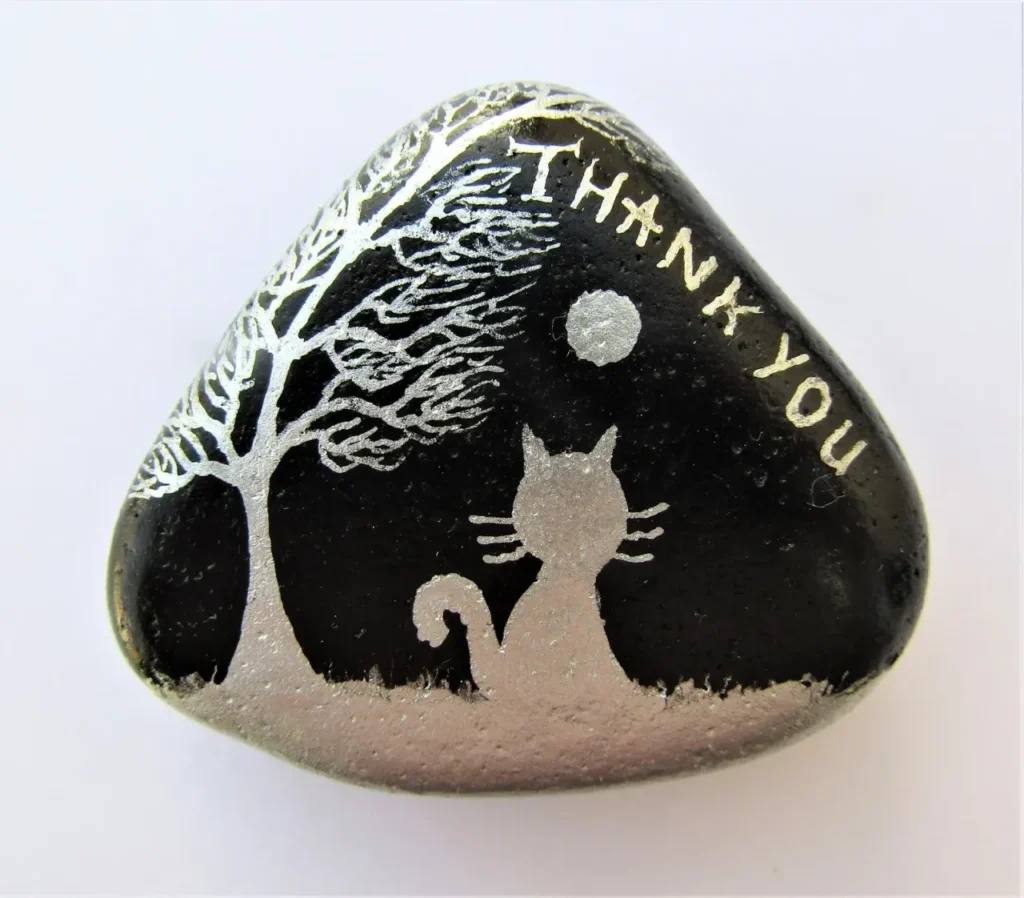 1) Thank you gift, cat painted rock.
OK, so first up we have this beautifully hand painted cat themed thank you pebble. I saw this and instantly loved it because it's not something I'd seen before as a thank you gift and I know that if I received this I would treasure it forever. This item was made by Claudine from ClaudinesArt and you can find it here.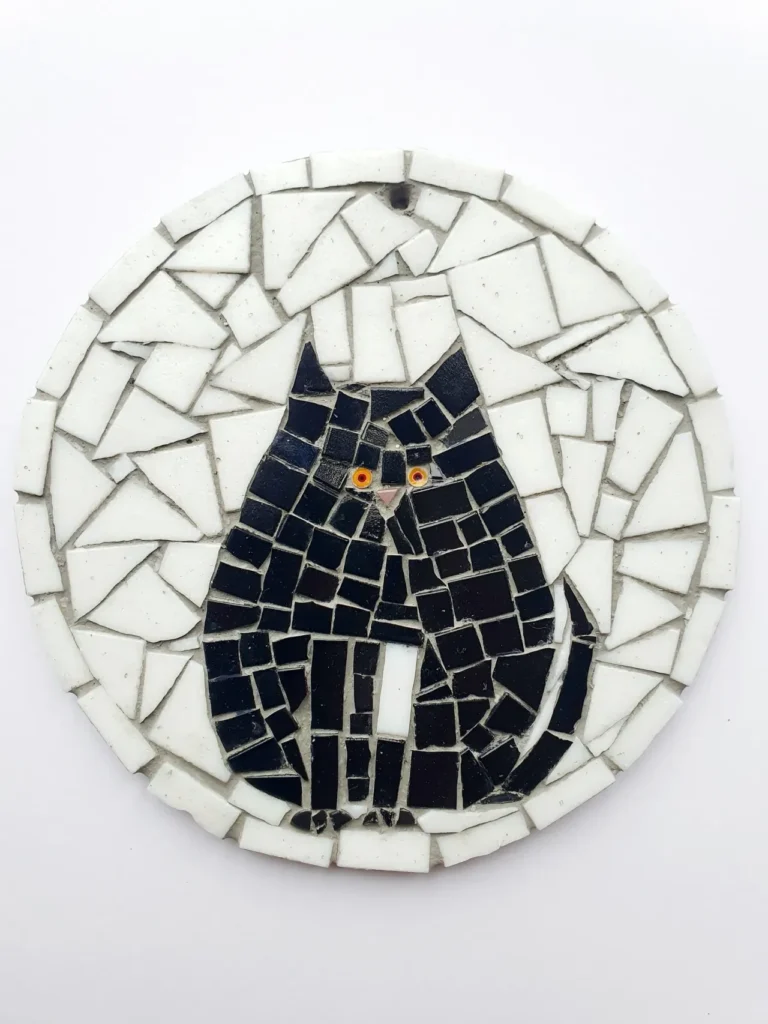 2) Black cat mosaic.
Next I found this black cat mosaic plaque. This was made by Emma over at MayBugMosaics and I think it's such a cool item because I love the expression on the cat's face! There's just so much going on in this plaque and I love it! You can find it here.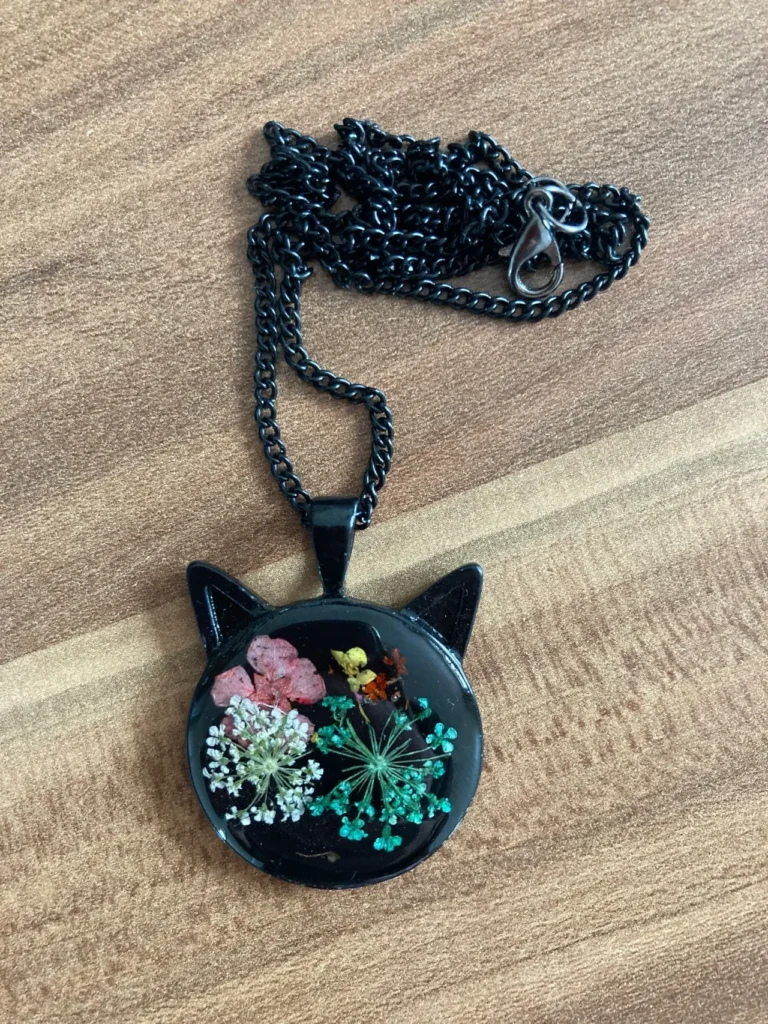 3) Dried flowers cat necklace.
Here's some super cool cat pendant necklaces and check this, they've got real flowers in them! Now, I'm not a big jewellery wearer. I only really wear my wedding rings and maaaybe some earrings once a decade or so 😹, but this I would defo wear.
So they're a great choice even if your cat loving gift recipient isn't necessarily a frequent jewellery wearer. I'm pretty confident they'll love it. Or, I have a lot of necklaces and trinkets hanging from the mirror in my bedroom so there's always a quirky way to display amazing items like this.
Anyway, listen to me blabbing on. This black cat gift was made by Kalina over at KaLunaLittlethings and you can find it here. Oh, and at the time of writing this there's free UK delivery too!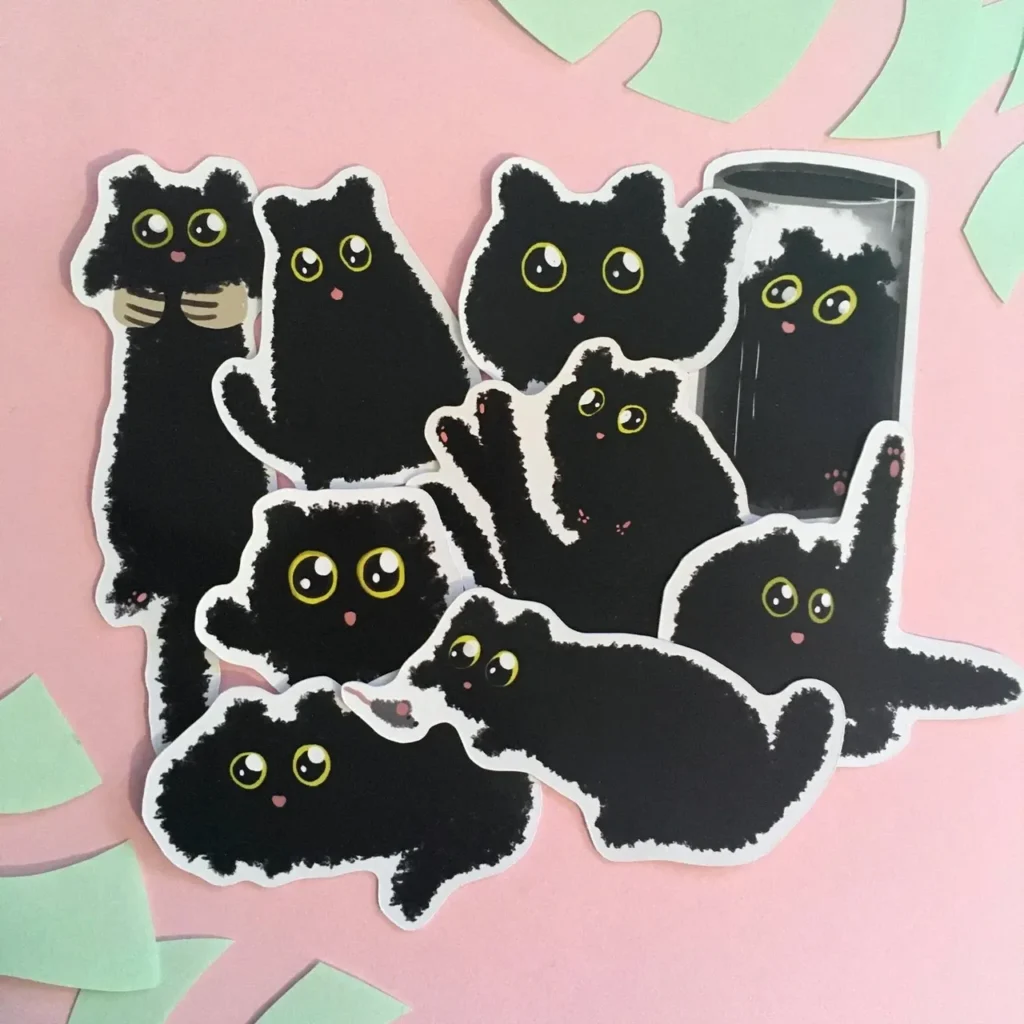 4) 'Midnight Moggy' cat stickers.
OMG just look at these little badboys! I absolutely love the artwork in this shop and everything is just purrfect. There were quite a few different black cat items to choose from so definitely worth having a look around. These are from Sal at SalamanderDraws and you can find them here. Free UK delivery is on at the time of writing, whoop whoop 😻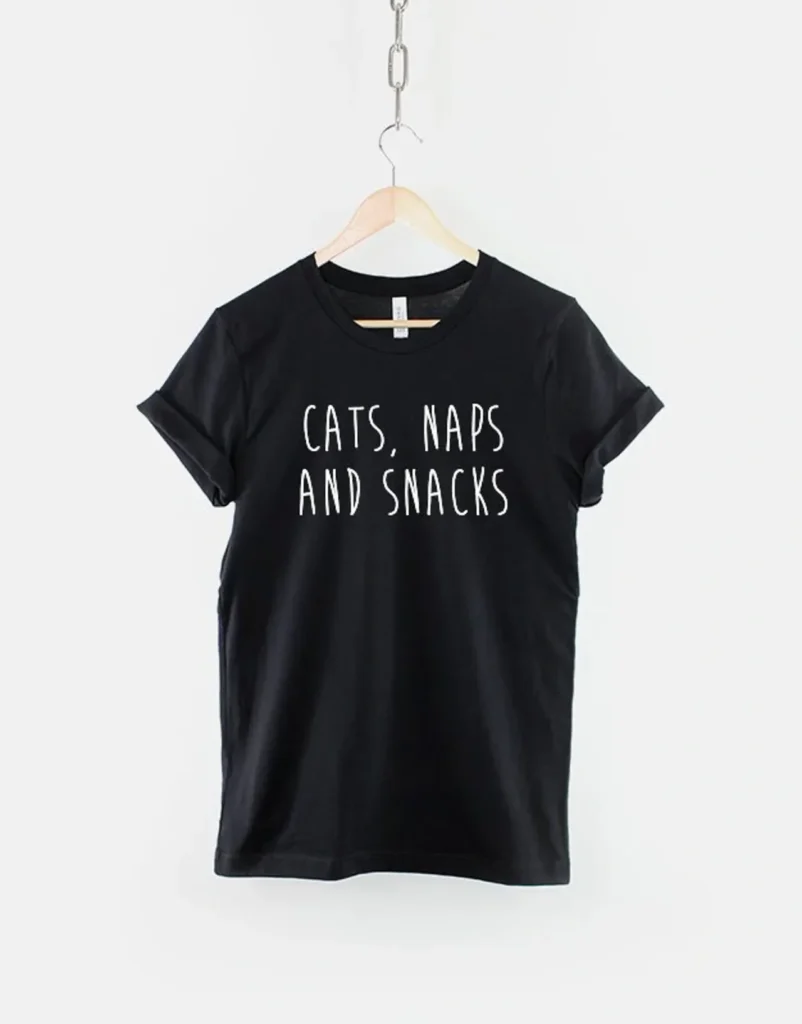 5) Cat lover's t-shirt.
Haha, this T-shirt is just me to a T (pun intended). I actually do not own any quote t-shirts but if I received this I would be so happy with it and wear it to death. This would be great for any cat lover because even if we don't always get that nap in, we certainly want it. So this work of genius is from Tom at QuriousShop and you can see it here.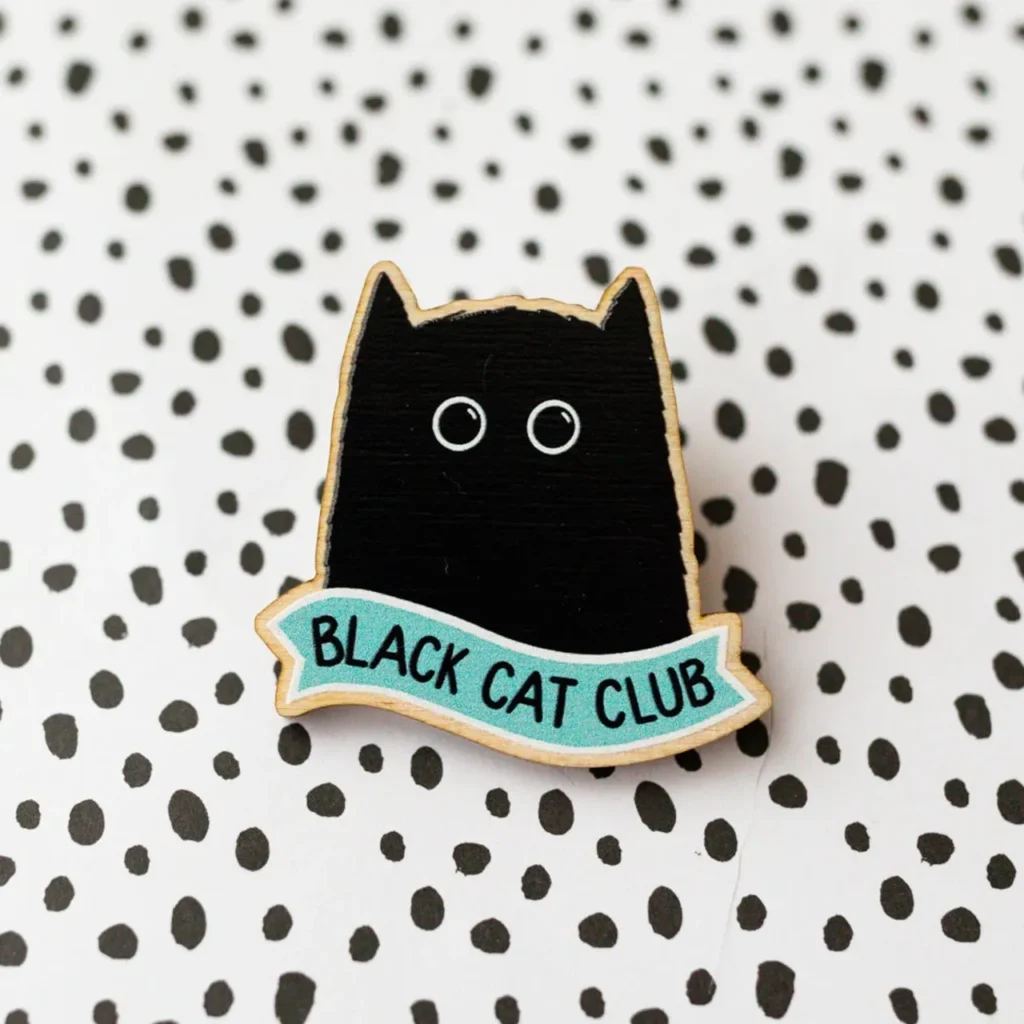 6) Wooden pin badge.
Now this shop, JeffAndTheSquirrel, has lots of really amazing items. I found this wooden 'Black cat club' badge and fell in love instantly. But check this, there's matching gift wrap and tags too so it was a hard choice to make 😻 This item is from Stevie and you can find it here.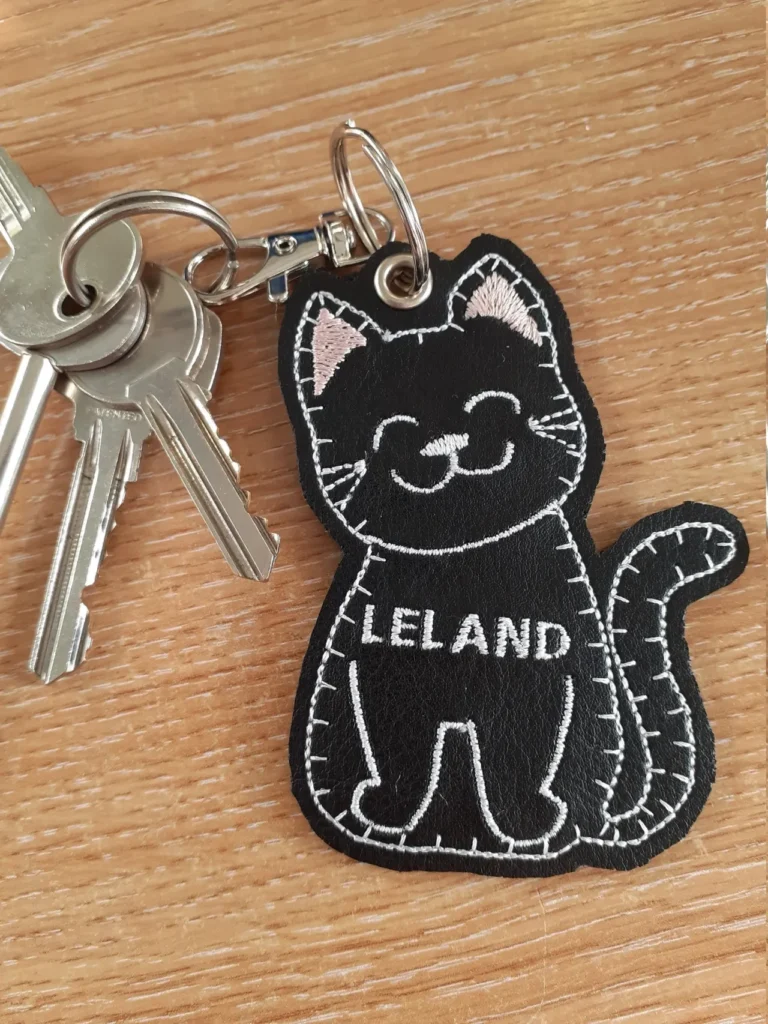 7) Personalised cat keyring.
Next we have this sweet black cat keyring and what's so thoughtful about this cat themed gift is that you can personalise it with your cats name, how cool is that! There are various other cat themed items in this shop and if you're a fan of a cat bum coaster then look no further. The cat keychain was designed by Marie from StemWoolAndClay and you can find it here, this would be a great choice for someone who likes their handbags too as it can be used as a bag charm, maybe even hang it from a rear-view mirror. Anywhere you like really 😻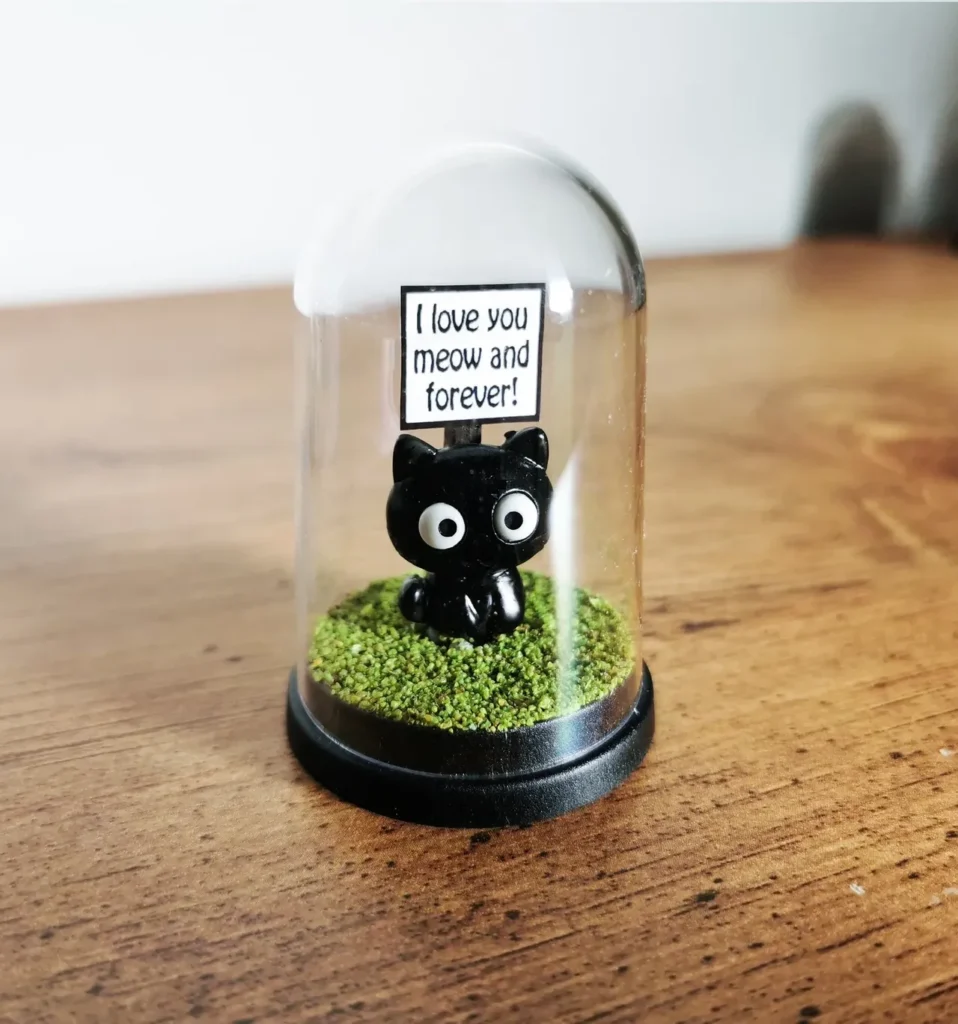 8) Personalised cat gift.
I absolutely love these cats in domes, they're extra special because they hold a cute message. Even better, you can request custom wording. You can find this item here and it's from Janet over at ArchMiniatures.
I think this would make a fun and quirky 'I'm sorry' gift. Who could resist forgiveness when asked for by a cute little black cat? Be sure to check out the rest of the shop too as they have so many different miniature domed animals and objects.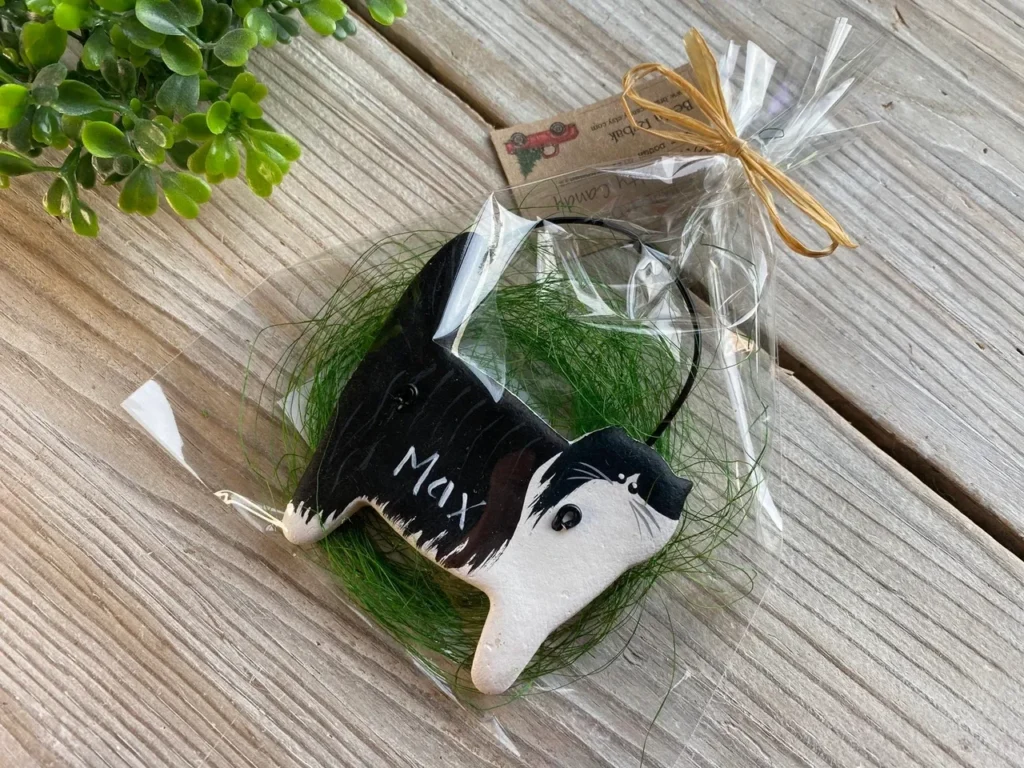 9) Salt dough cat.
I think this cat find has got to be my favourite. It's my cat's birthday in a couple of months and this item is definitely on my gift list for her. I found this ornament in a shop called BRsaltycandy, run by Beata. She has such an amazing talent, specialising in salt dough ornaments and decorations there are gifts and treats for every occasion.
You can get your salt dough cat ornament customised to look like your own cat, so once you've got your black cat gift sorted, why not treat yourself too ❤ You can find this cutey here.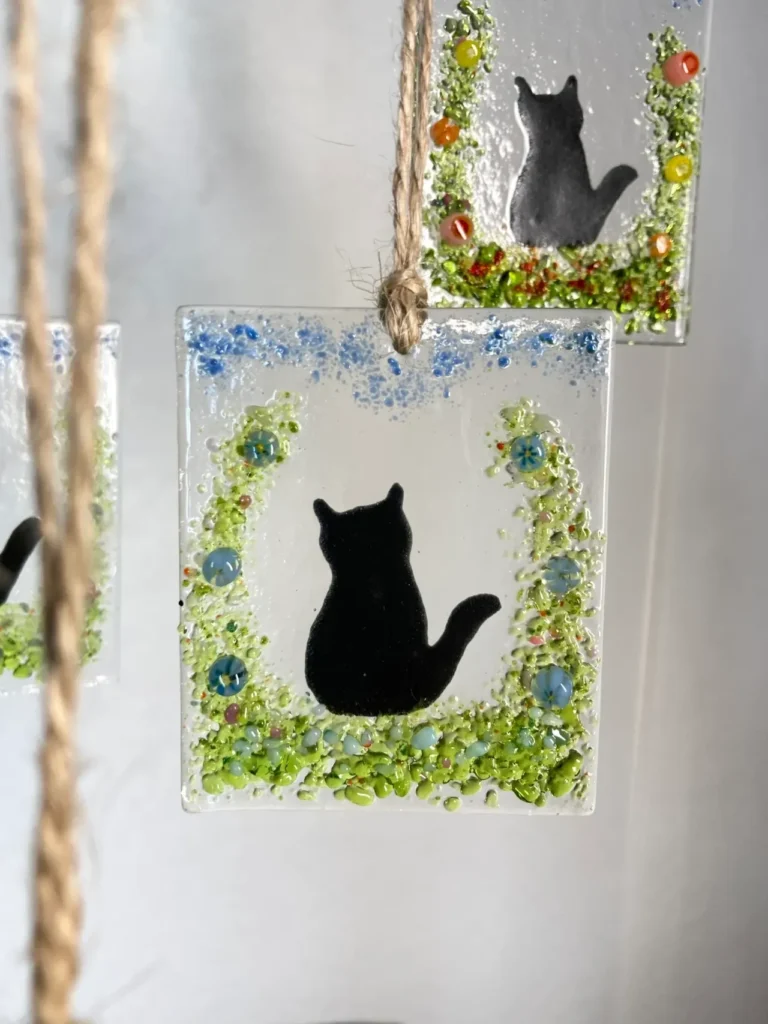 10) Fused glass cat suncatcher.
And last but by no means least on my top gifts for black cat lovers list is this stunning fused glass suncatcher. This is from Fusedglassattic and you can find it here.
This one really caught my eye because it has such a simple yet beautiful design, I love how crisp and clean it is and honestly I think I could stare at it all day. This would be a great gift for that cat lover who is perhaps needing a memorial item to help with their loss. There are several colour variations too so a good choice for all tastes.
So there you go, hopefully my black cat gift list has given you some great ideas for that ailurophile in your life and now you can rest easy knowing you've found the perfect present. If you're looking for Calico gifts then check out this post.