Valentine's gifts for cat lovers (plus free printables)
Looking for the perfect Valentine's gift can be hard, right? Even more so if you're looking for that something extra specially unique.
If however your loved one is of the cat-obsessed persuasion, then fear not! We've got your covered with some purr-fect ideas for Valentine's gifts for cat lovers. I've also added three free cat Valentine wall art designs for you too.
So let's get into looking at these Valentine's gifts for cat lovers. I should mention of course, this post contains some affiliate links. This just means that I may get a commission on any sales made from links on this page and this is at no extra cost to the seller or you. Win/win/win.
Cat themed gifts to wear
Whether your cat loving sweetheart likes to adorn themselves with jewellery, lounge around in their pyjamas or dress in funky cat patterns, these wearable cat themed items are sure to purr-lease.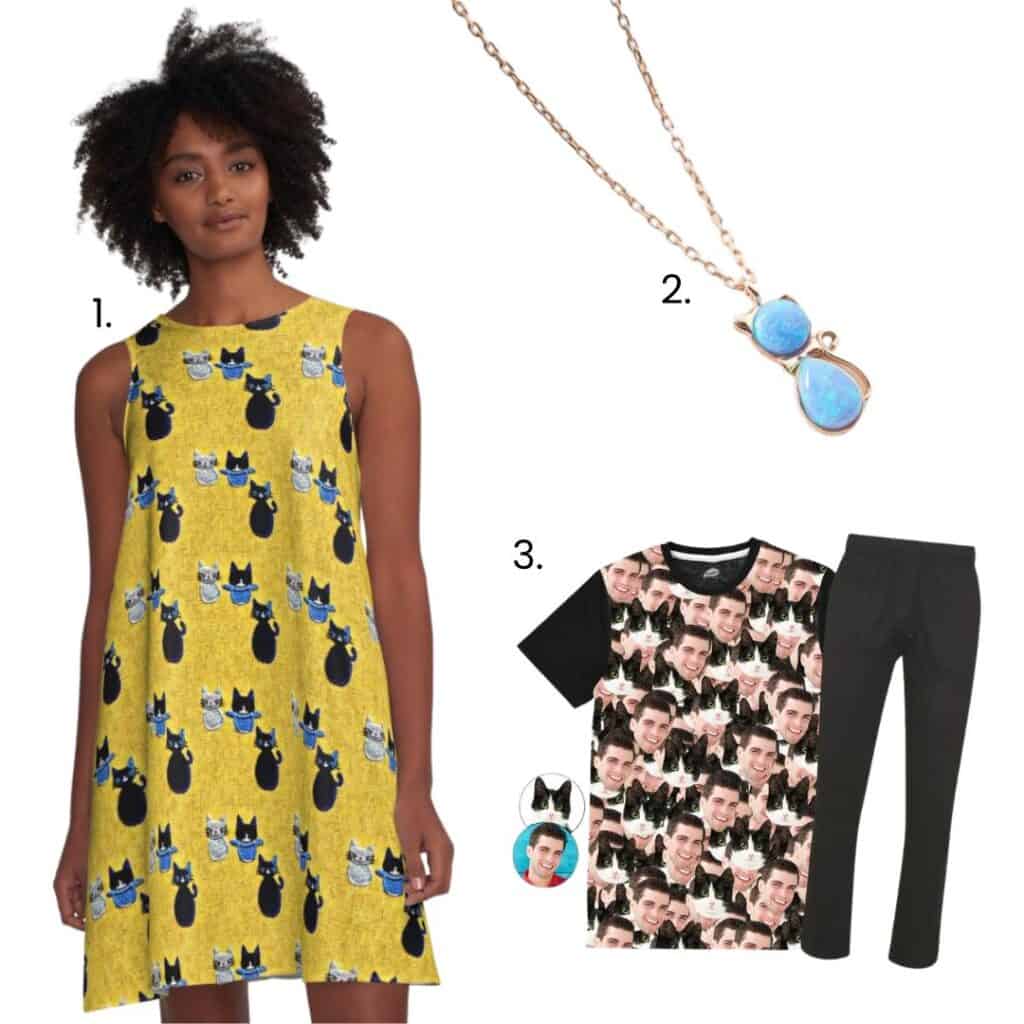 Here's your first cat Valentine printable
Simply click on this cute Valentine cat to get the design.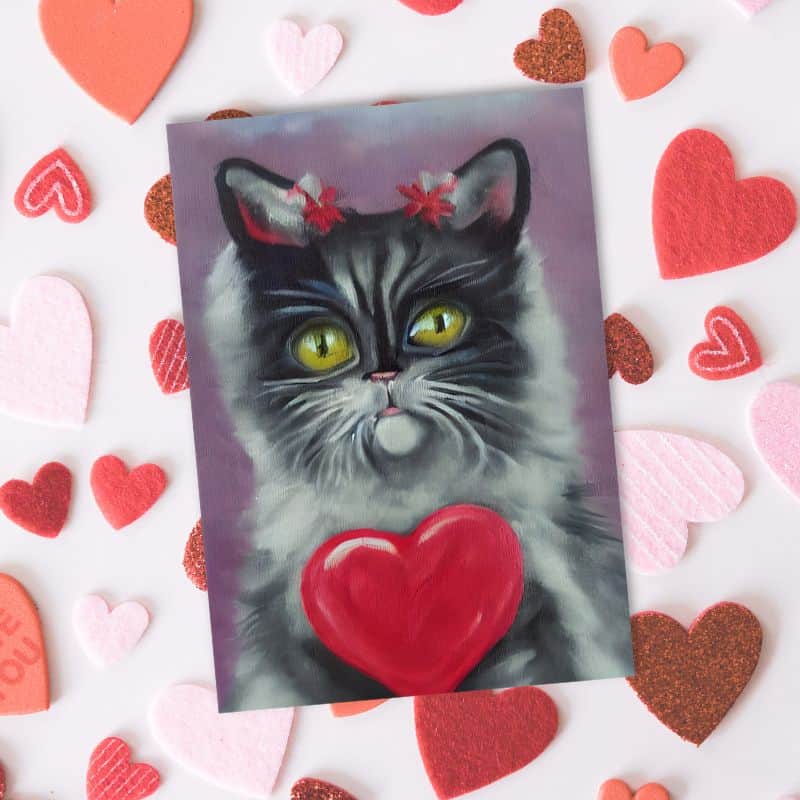 Useful cat themed gifts
We don't always want flowers and chocolates as Valentine gifts, flowers die and chocolate, well, just ends up in the toilet so…
Useful cat themed items will remain a lot longer and using something every day that a loved one has given you always brings up those nice, warm fuzzy feelings.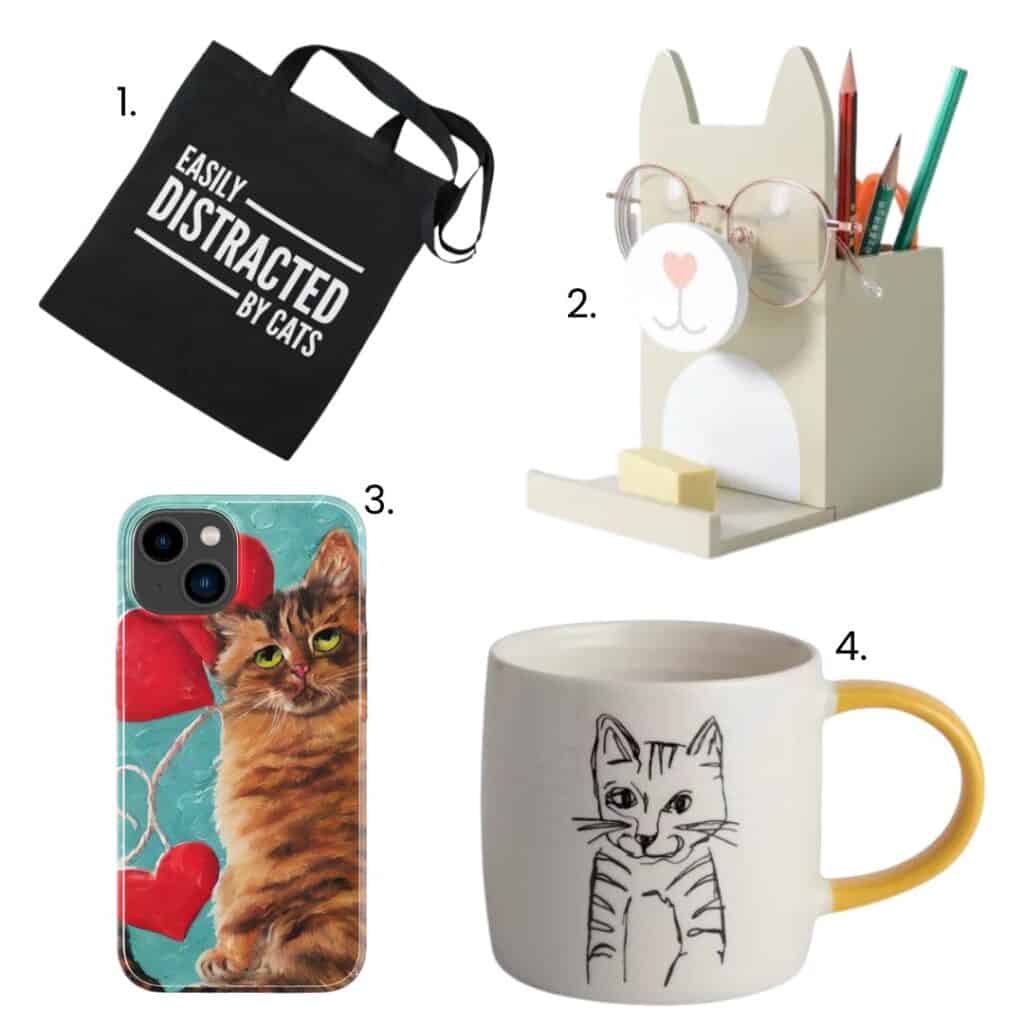 Want another love cat printable?
Click on the image to get the design.
Personalised gifts for Valentine's day that cat lover's will adore
Why not opt for a personalised cat themed gift, this year? These are truly one of a kind presents and your cat loving Valentine will know just how much they mean to you.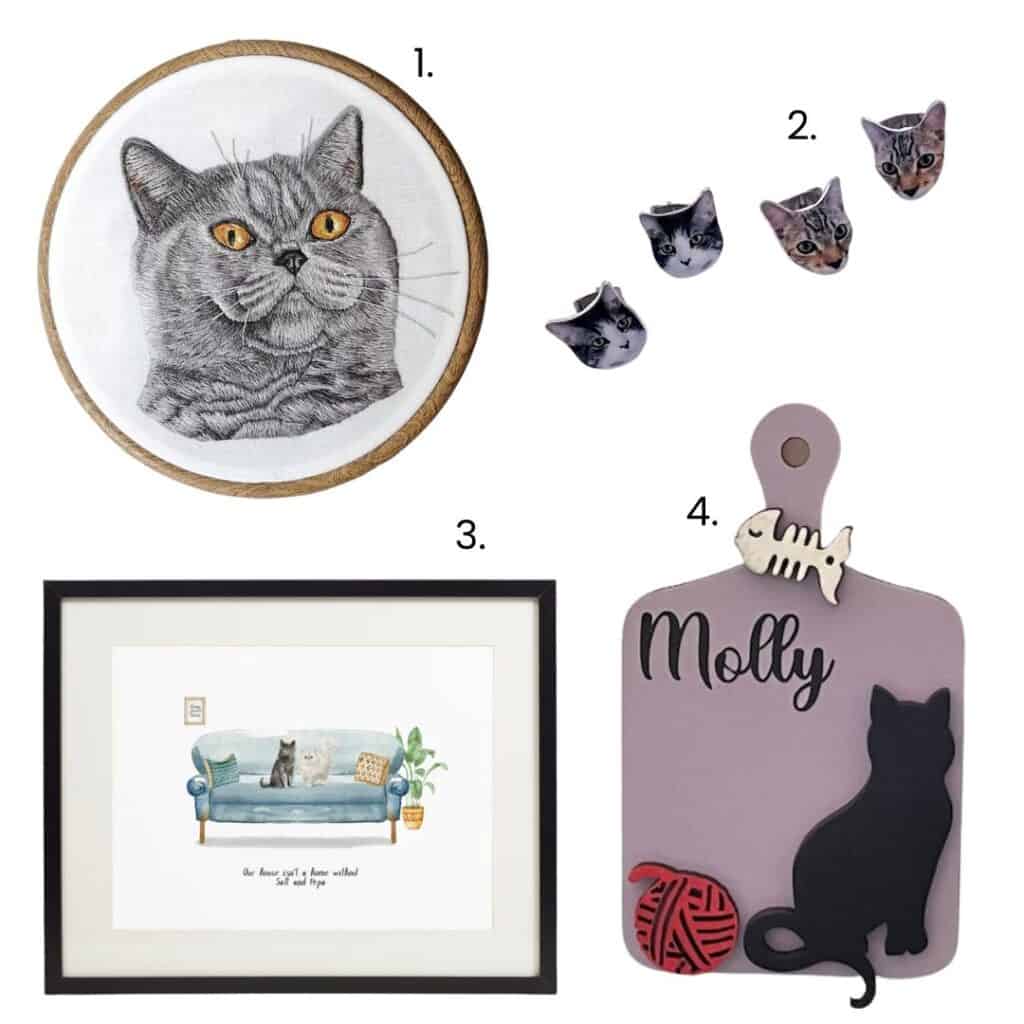 Cat themed Valentine's cards
There are many adorable cat themed Valentine's Day cards available these days so you're sure to find the perfect one for your love.
I recently released a small range of naughty and funny cards over on my Thortful store so take a look. Click on the image to take a closer look at my feline themed cards.
More cat Valentine art freebies
So here's the last of your free Valentine's themed cat art. Enjoy 💖 I hope you make good use of them from Valentine's Day and beyond.
Valentine's gifts for cat lovers
So there we go, I do hope you found a few gift ideas for your cat loving Valentine in there.
Let us know any other ideas in the comments. Happy Valentine's Day every-pawdy!