How to cope with the loss of a cat
How to cope with the loss of a cat is something that many of us have to work out and go through in our lifetime. It can be one of the hardest experiences to navigate, and in all honesty, you'll never forget your cat and will most likely think of them often once they have left.
It stings less with time. But as I have been researching and writing this article, I've cried a number of times over the most recent cat to leave my life. I'm crying now as I write this sentence.
Losing a cat suddenly and unexpectedly is a big shock
Two years ago this week, we lost our sweet boy Geoff.
It was totally unexpected. He'd had kidney problems off and on for most of his life which we managed to keep for the most part, under control with a special diet and medications.
The night we lost him, it was brutal to witness, not just for myself as his human but for his sister, Una. Geoff himself was terrified. I could see the desperation and pure panic in his eyes, none of us had any clue as to what was happening.
The vet later diagnosed a blood clot on the heart, nothing to do with his longterm issues.
There is no easy way to cope with the loss of a cat
When our sweet boy left us, and indeed for the other cats I've loved, these are a few things I have found to take the some of the weight off.
Take things day by day
Talk to people who understand
Check in with your other pets
Process your guilt
Have a funeral
Memorial items
In the days and weeks following the loss of your cat. You will go through the same grieving process that you would if you'd lost a friend or relative. Grieving for a pet can be the same as for a person.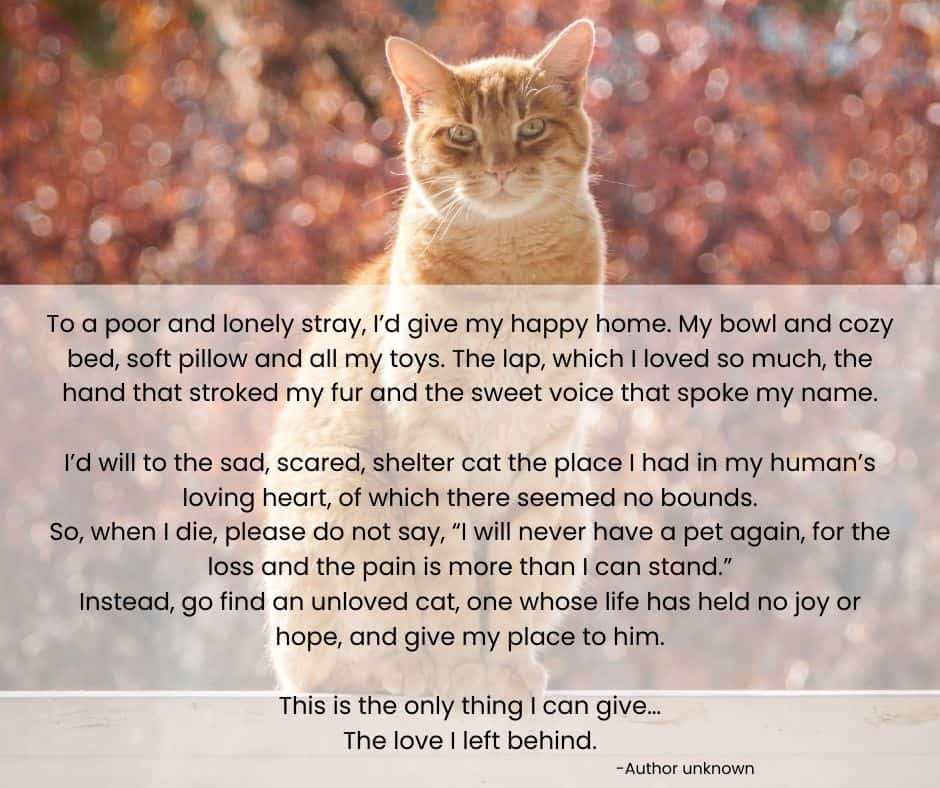 ✔ Take things day by day
There's no set timeline or process for grieving a pet. Something you may be at peace with today may well hit you like a ton of bricks next week. Just know that it will take time for the heaviness of your loss to lift.
We all process grief in our own way, and that's just what you need to do, set your own pace and be kind to yourself.
✔ Talk to people who understand
If there are other people in your household that are also mourning the loss of your cat then speak with them. Share your favourite memories together, discuss silly things your cat used to do, perhaps go through some old photos.
But of course, if talking about it is too hard, then wait a while.
Many people turn to the internet for help with their grief
Facebook groups are a particularly comforting place when looking for somewhere with help on how to cope with the loss of a cat.
I've lost count now of how many cat groups I'm a member of but know this, there is no greater coming together of the community than when someone posts of their cat crossing the Rainbow Bridge.
It's also worth mentioning that a lot of groups are set to private, so if you're worried about your friends seeing your posts or comments then this will not be a problem.
✔ Check in with your other pets
Just like us, animals mourn the loss of their companions too. So it's important to include them in the grieving process.
More cuddles
Treats
Extra walks (if your cat's friend is a dog)
New toys
They will be confused about where their housemate has gone, so anything you can do to comfort them will help. Above are a few ideas, but some animals will actually just want to be left alone for a while and not be fussed over.
My remaining cat spent more time sleeping. She'd often meow for her brother and look for him around the house.
Be prepared for your remaining pet's vocalisation of their grief.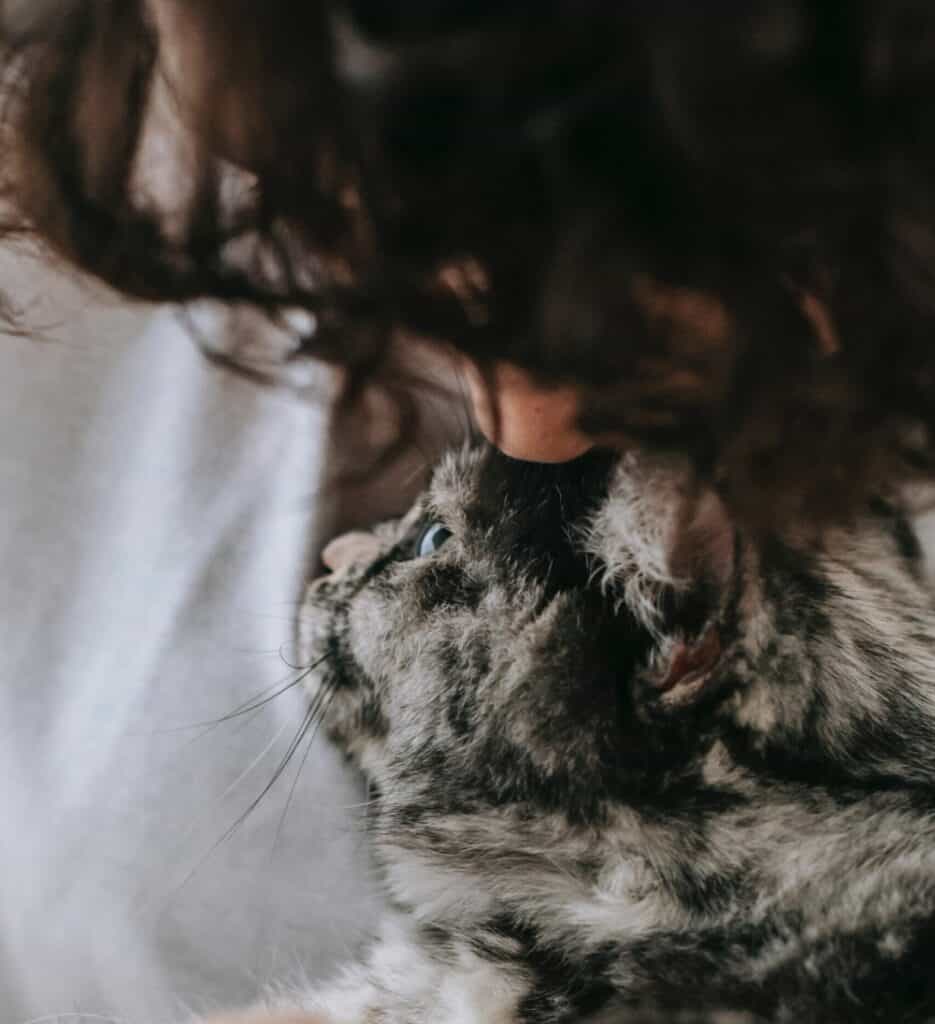 ✔ Process your guilt and release yourself
Guilt at the death of your cat is something you share with many, many other cat owners. There are various reasons for this feeling including;
You weren't there when they passed
You're not sure if you made the right decision
You feel like you could have prevented it
You feel like you could have shown them more love
You feel relief
Guilt during grief will eat you up.
It is a normal response but an irrational one in that there is nothing we can do to change anything now. Our brains are wired to solve problems and during grief we find answers to these 'problems'.
I should have been there, I could have stopped it
Would my cat have recovered if we hadn't euthanised?
I should have kept them inside that day
I could have played with my cat more
The only thing is, death is final. We can't simply go back and tweak something, close that door, seek another opinion etc.
For me, the guilt is enveloping. Even now, two years on I feel it. I know I did all I could, but there's always that voice that tells me I could have done more.
✔ Have a funeral
No matter if you choose to have your cat cremated or if you keep them as they were. It's important to have your own version of a funeral so that you have a point where you can begin to fully accept they've passed on.
If possible it's a good idea to let your other household pets see the body. Although to us our brains can still trick us into thinking our beloved cat is simply sleeping, our remaining pets will know that their companion has truly gone.
We buried Geoff in our garden with his favourite toys and the blanket he liked to lie on. We talked about him fondly, retold our favourite memories and told him again how much we loved him and how sorry we were.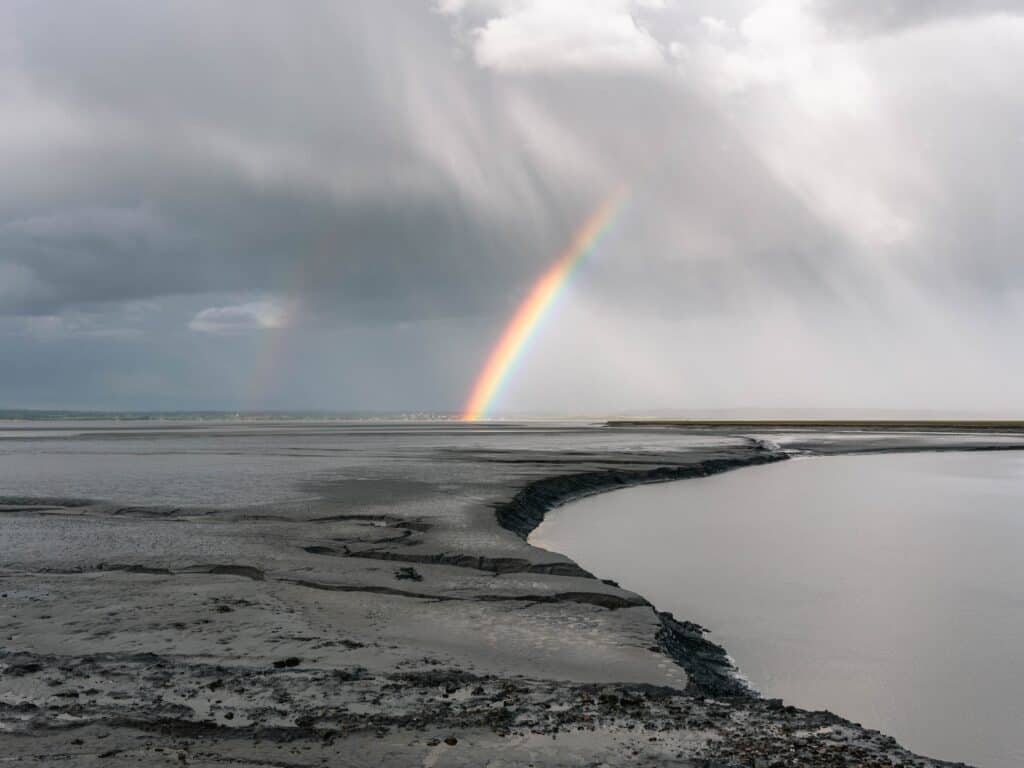 ✔ Make or find memorial items
There are many cat memorial items that you can purchase but sometimes the best items are simply your cat's own things. I've seen people use their cat's bowls as plant pots, trinket dishes and even bird feeders.
Perhaps your cat had a little felt toy that they loved to play with? You could attach a keychain and use it on your keyring, you could even add string and use it on the rear view mirror of your car.
We used to save all the fur when we brush our cats and roll it up into little balls so I have a jar full of my cat's fur (plus a couple of others too.)
If your cat wore a collar with a bell attached, save the bell and make it into a decoration for your Christmas tree.
Something I really wish I had done before we buried Geoff is to take a pawprint. If you're in the position to be able to do that then I would highly recommend it.
How long will I grieve after my cat dies
Grieving a pet has no timeline, the same as grieving a human. What I can say for sure is that it gets less sharp as we move through it.
I see so many stories of how people get their cats as children and they stay with them well into adulthood. What an honour it is to have a cat by your side like that!
Our cats go through life with us
Our cat saw us through two house moves, job losses, career changes, marriage, pregnancy, miscarriage, operations and hospital stays. He saw us bring our children home as newborns and, whilst he really did try his best, he just couldn't be bothered with their loud noises!
Cats know us better than some of our closest friends and family. They see us when no one else ever will or can.
They're there when we just need to cry and let it all out, when we're laughing to ourselves about something someone said that day, when we scream bloody murder after stubbing our toe on the coffee table, when we're trying our best to sing that song we always forget the lyrics to, when we're grieving a loved one, when we're on the toilet, when we trip over and are glad no one saw, when we're cosy at home, and a million million more.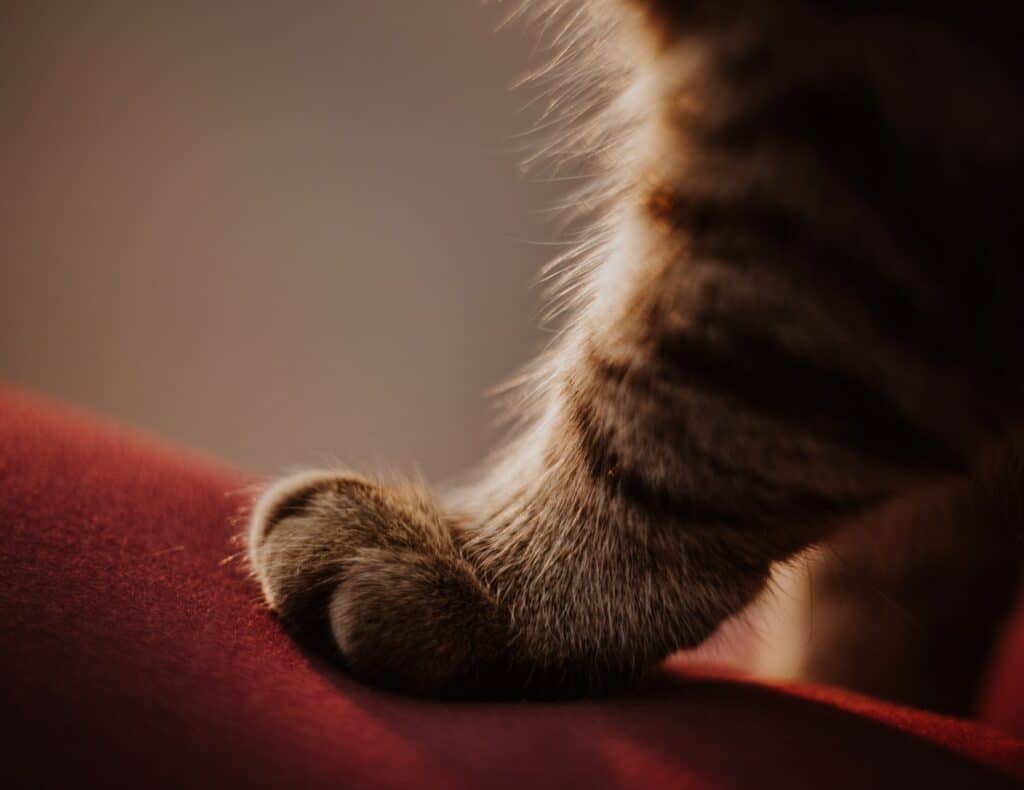 Many people's cats are actually a form of unofficial therapy animal.
Maybe they are lonely, through one reason or another they have lost contact with people or just do not have anybody in their life.
Of course you can be lonely even with a thousand people in your life. But a cat can provide the comfort, friendship and routine that we often crave. When that gets taken away, it leaves an unimaginable emptiness.
So there are many variables in how long it takes to fully grieve your cat. Your personality and how you process events in your life play a factor. Your circumstances at home, your relationship with your cat and the part they played in your life. Whether you are able to find distraction and also the circumstances in which your cat died. All these things contribute to how long it takes to grieve your cat.
When is the best time to get a new cat?
Some people feel like they need a new cat straight away, others will wait until they feel the time is right, sometimes even years if ever. There is no best time to get a new cat after you lose your old cat.
If you feel like having another cat close to losing your last one will help you mourn and process your grief, then of course you should go ahead. This does not mean you have replaced your much loved companion.
If you need to wait because you feel it's too soon, then that's perfectly ok. There is absolutely no sense in making yourself feel worse when you are trying to process the loss of your cat.
Can I get counselling for help with the loss of my cat?
YES! If you're struggling with how to cope with the loss of your cat and you feel like you do not have anyone to talk to then you should absolutely seek help.
There are many trained counsellors that can help with pet loss in particular. Have a look to find pet loss counselling near you.
There are various cat loss and bereavement support forums online which can help. Sometimes knowing you're not alone in this and that other people are going through the same experiences can really help.
What greater gift than the love of a cat
This is Geoff. It's been two years since he passed. I'm crying again now because I can see his sweet face here.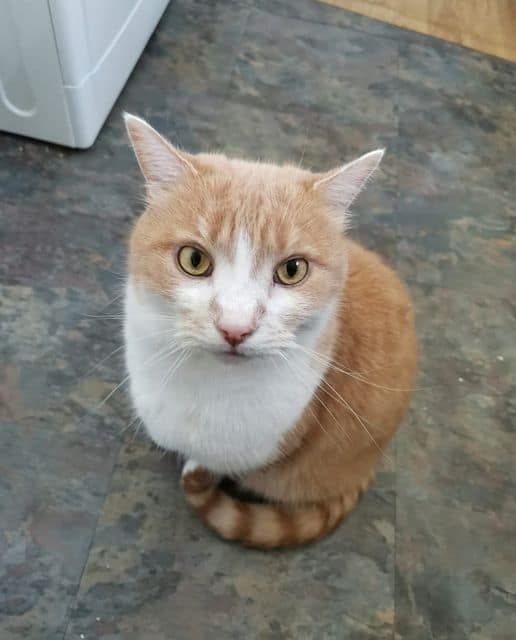 As time goes along, it does get easier. But in between the happy smiles when you're thinking of your cat, you may, like me now, have a good cry.
I'm not crying because he left us. I've come to terms with that. I'm crying because of the shear brilliance that he was. I'm crying because it was a pleasure to have known him. I'm crying because he was mine and I was his and I'm crying because he loved me.
Take care
x