Cats I'm loving this month – August 2022
Hello and welcome to my favourite part of the month! I get to show some of my favourite cats that I've found out and about and online 😻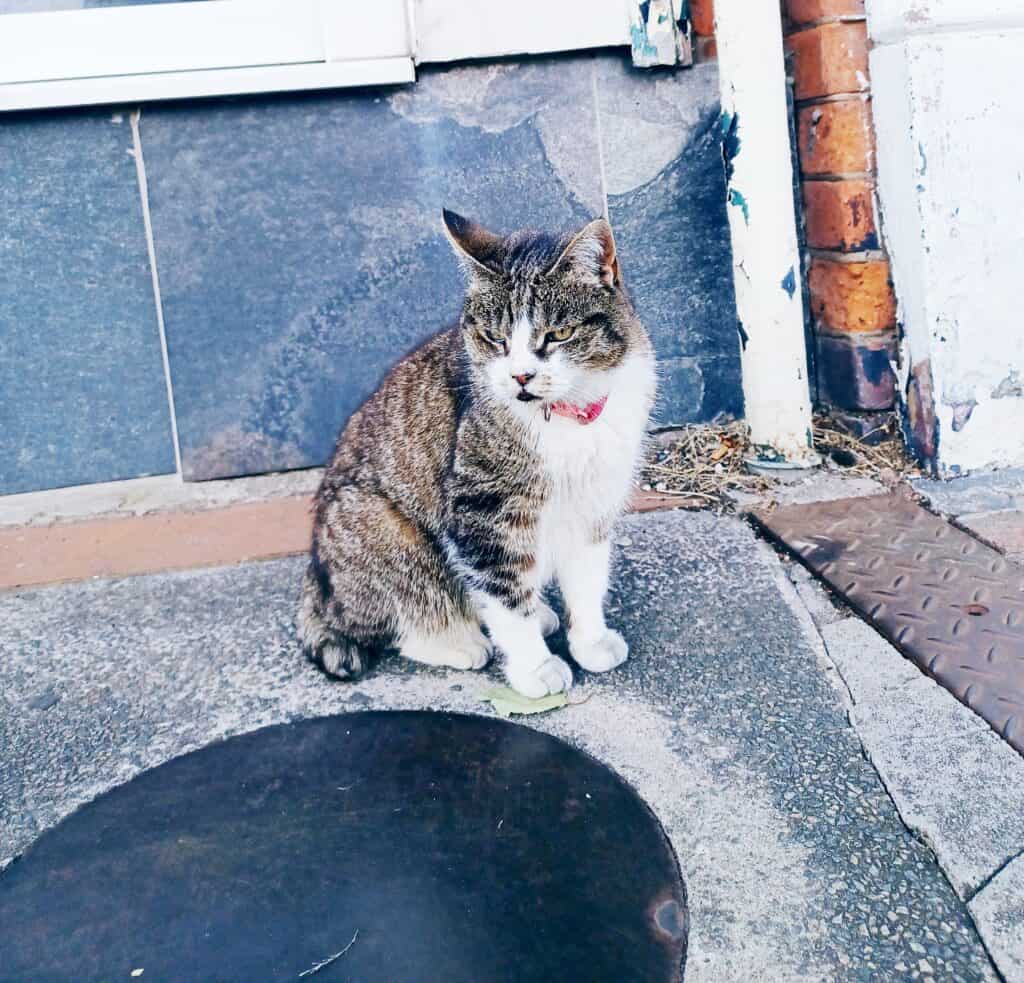 Holiday cats
First up I have this amazing cat that we met on holiday. We'd decided to go and get some fish and chips to eat on the seafront so found a little chippy. As we were getting out of the car, this cat came around the corner and just started walking towards us.
I was a little cautious at first as we had the little ones with us and sometimes they can be a bit too excited when they see a new cat and just sort of lurch for them.
Anyway I needn't have worried because this cat was the sweetest and friendliest little lady I'd met in a while. She took the time to greet everyone else coming in and out of the chippy while we were there too.
I actually think it was her job 😹
*This post contains affiliate links, which means that if you love the products I found as much as I do and go on to make a purchase, I may get a small percentage.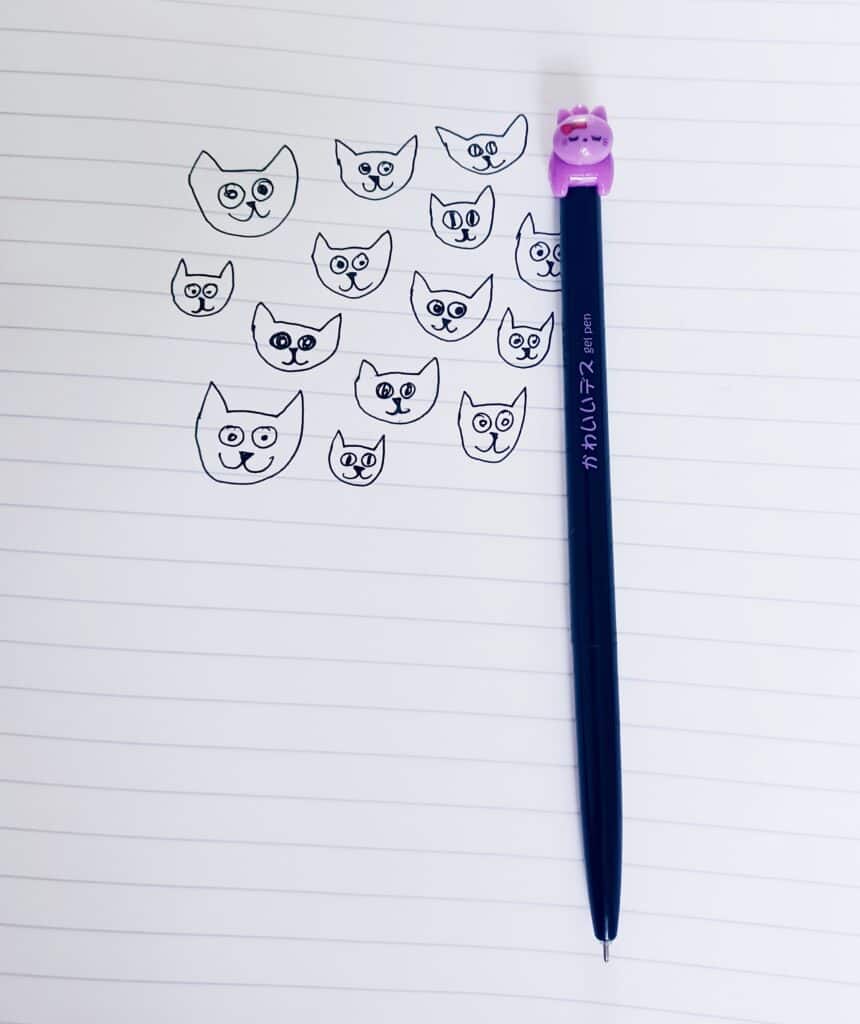 Pen cats
I'm really loving this pen that I was kindly gifted a while back by a lovely lady on Etsy. It's a gel pen and of course I've been drawing lots of cats with it. There's nothing cooler than a pen with a cat on it right? If you'd like one for yourself you can find it here.
I drew those cats while I was on hold on the phone, I love to see how many I can draw before they pick up sometimes. Do you do that too?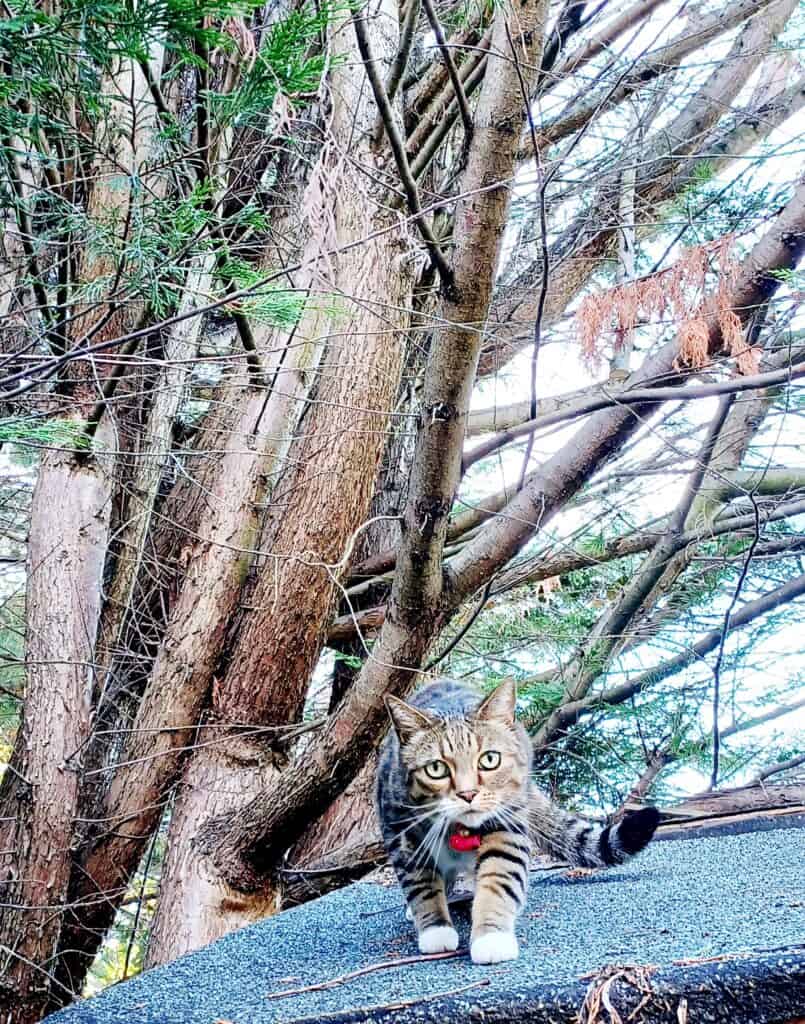 Neighbourhood cats
This little sweety pie is a new addition to our neighbourhood. I saw her for the first time recently and she was sat on my garden shed trying to get our garden squirrels to come down and play with her!
We have a few neighbourhood cats that grace our garden. There's Batman, Peach Fuzz and Dark Knight at the moment. Of course I don't know their real names so I've gone with a sort of say what you see approach when naming them.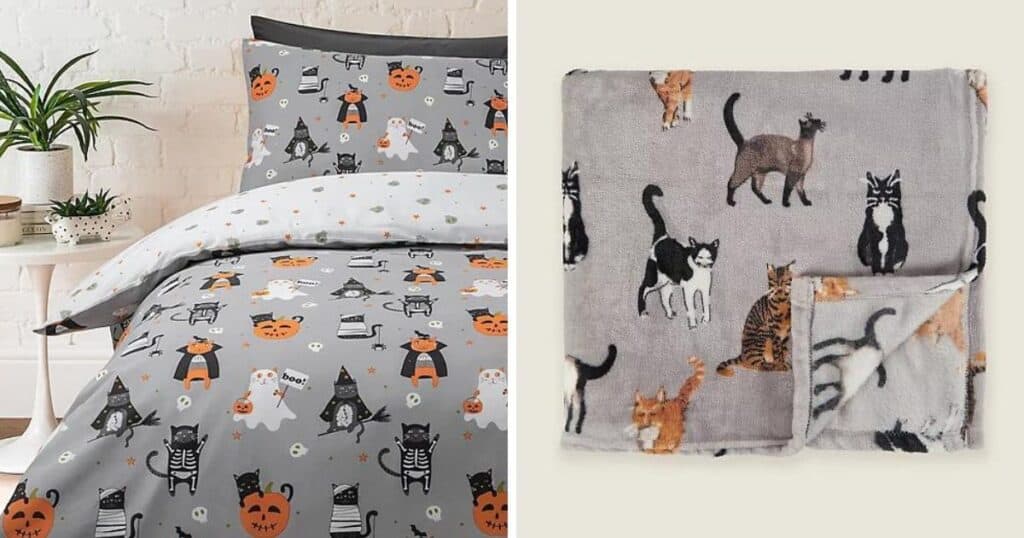 Halloween cats
This duvet cover I found in Asda is just absolutely amazing. For some reason my husband doesn't want me to get it but OMG how cute are those little Halloween cats?!
We have sooooo many of the Asda fleece throw blankets for the kids, but look at this cat one they've got now, I'm going to have to add it to my collection 😻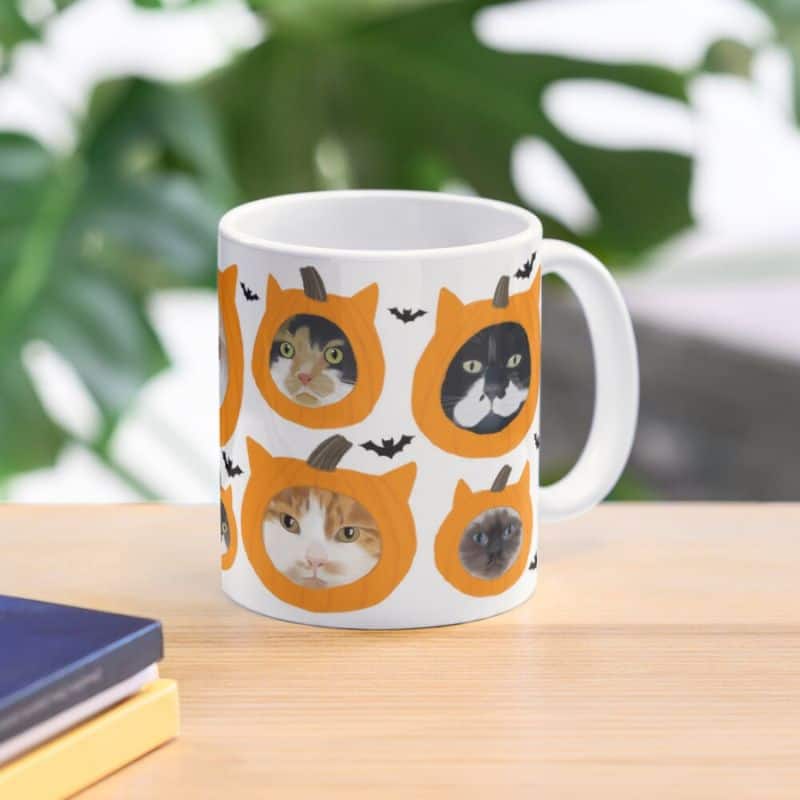 Pumpkin cats
Speaking of cats in Halloween costumes. I also made this cute Pumpkin head cats coffee mug recently, ready for the spooky season.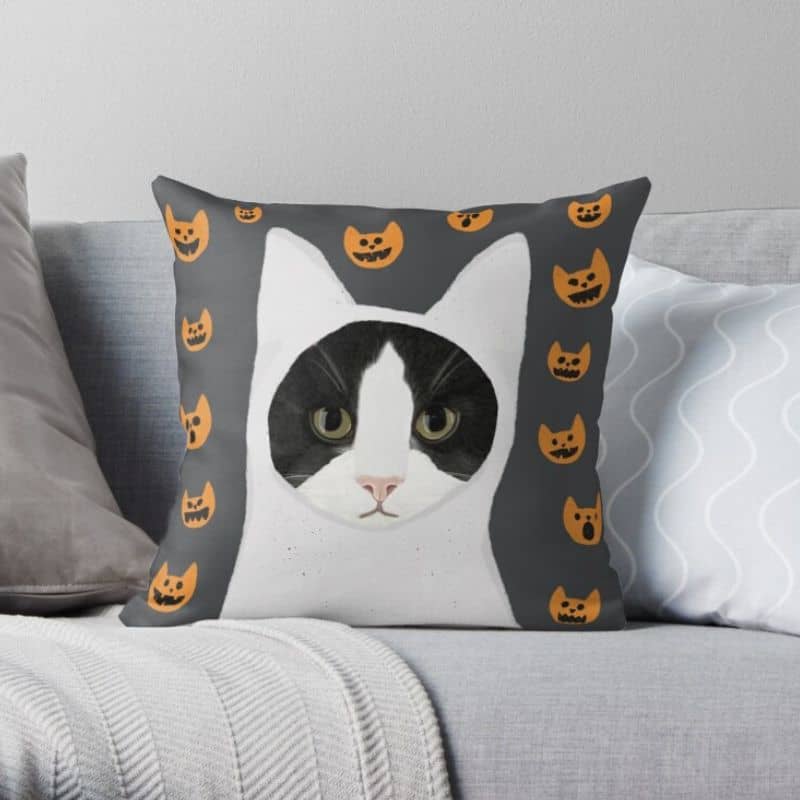 Ghost cats
And guess what, while I had my iPad out I also drew this sweet tuxedo cat all ready for Halloween in his ghost costume!
I've not really made any cat themed Halloween products before so I'm hoping these will go down well.
Enjoy
Want to see more Cats I'm loving?
Click below to see previous months' finds and makes.