Every once in a while we get to hear true heart-warming stories of community and pets living happily together. Too often these days, cats aren't treated with much respect and we often hear stories of horrific abuse cases.
So when I stumbled upon Molly the Tesco cat online it honestly made me get a case of the warm and fuzzies.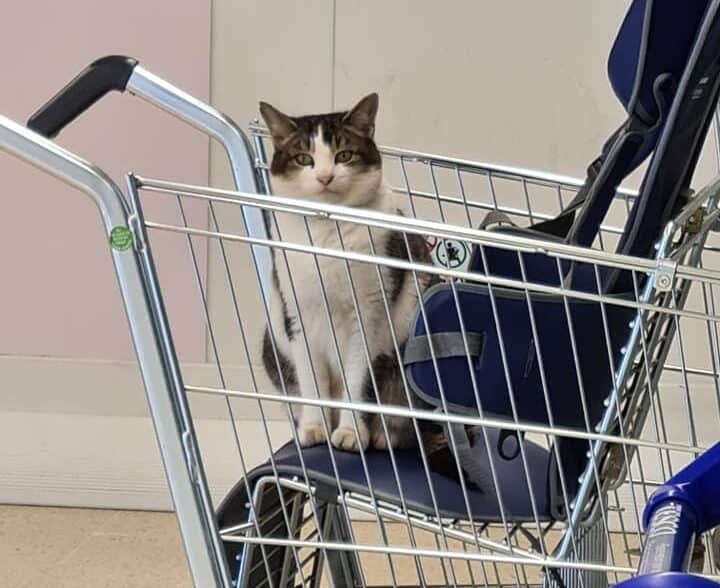 A life well spent
Sadly, Molly has now crossed over the rainbow bridge but she spent years of her life bringing smiles to thousands of people.
Her favourite place to hang out, when not being showered with love at home. Was funnily enough a Tesco branch in Yate, Bristol.
Hey, I'm snoozing here!
Over the years, Molly found her favourite spot to relax and snooze the day away, in between her other duties, of course. She loved the baby and child shopping trolleys and could often be spotted curled up all nice and cosy in one.
Let me take a selfie
Molly is a bit of a selfie magnet and who wouldn't want their picture taken with this sweet cat! I wonder how many people took a photo with her over the years, thousands I bet 😻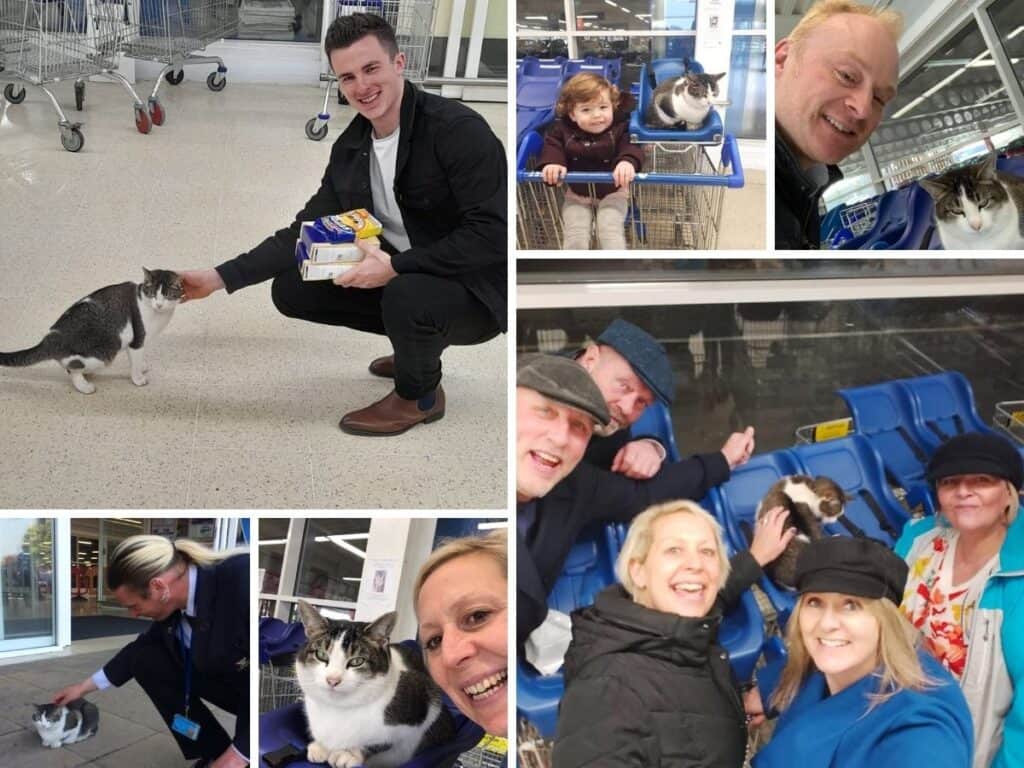 Throughout her time spent at Tesco, her owner had to put out pleas for passers by to stop feeding her. Many people assumed she was a stray and a few even took her to the vets.
Tesco staff loved Molly too
But Molly was also adopted by the Tesco staff themselves who would often inform people on just what Molly was doing there. They stopped people feeding her when they could and kept an eye on her whilst she was away from home.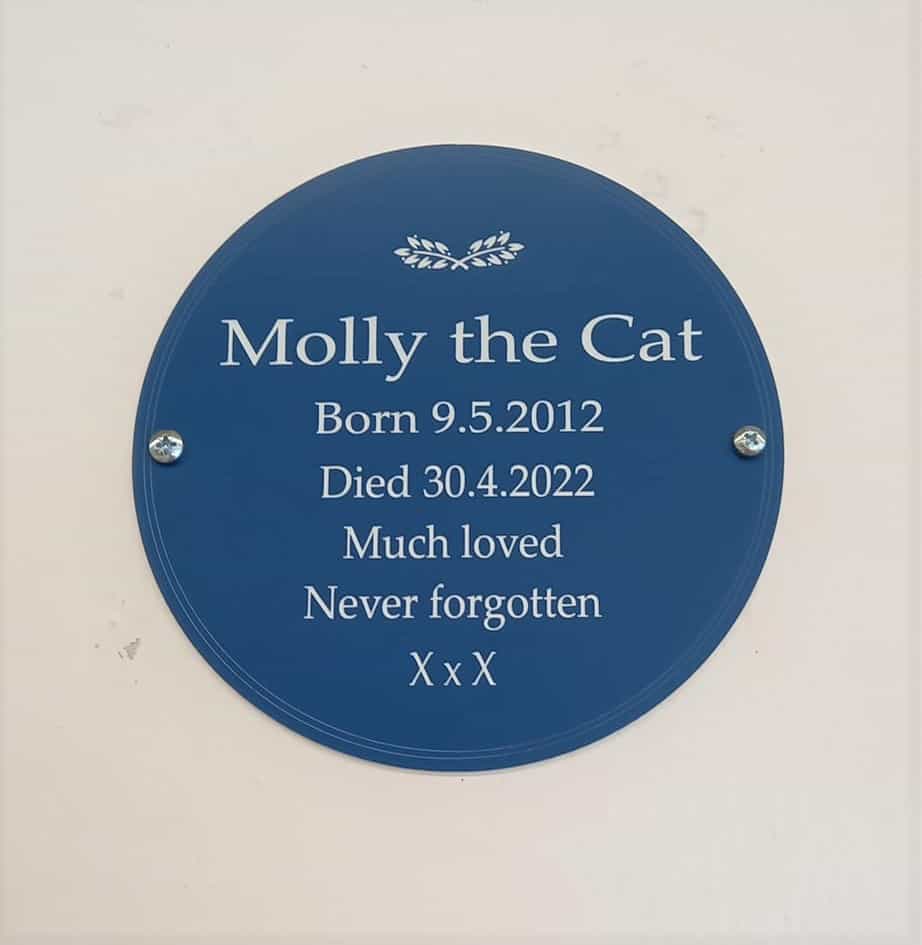 A fitting tribute to Molly
Since Molly passed away this year, her owner has been in talks with the Tesco branch and they both agreed that having a memorial for Molly would be a good idea.
This plaque is located next to the trolley area in which Molly would spend a lot of her time.
Also, the bench near the exit has been dedicated to her.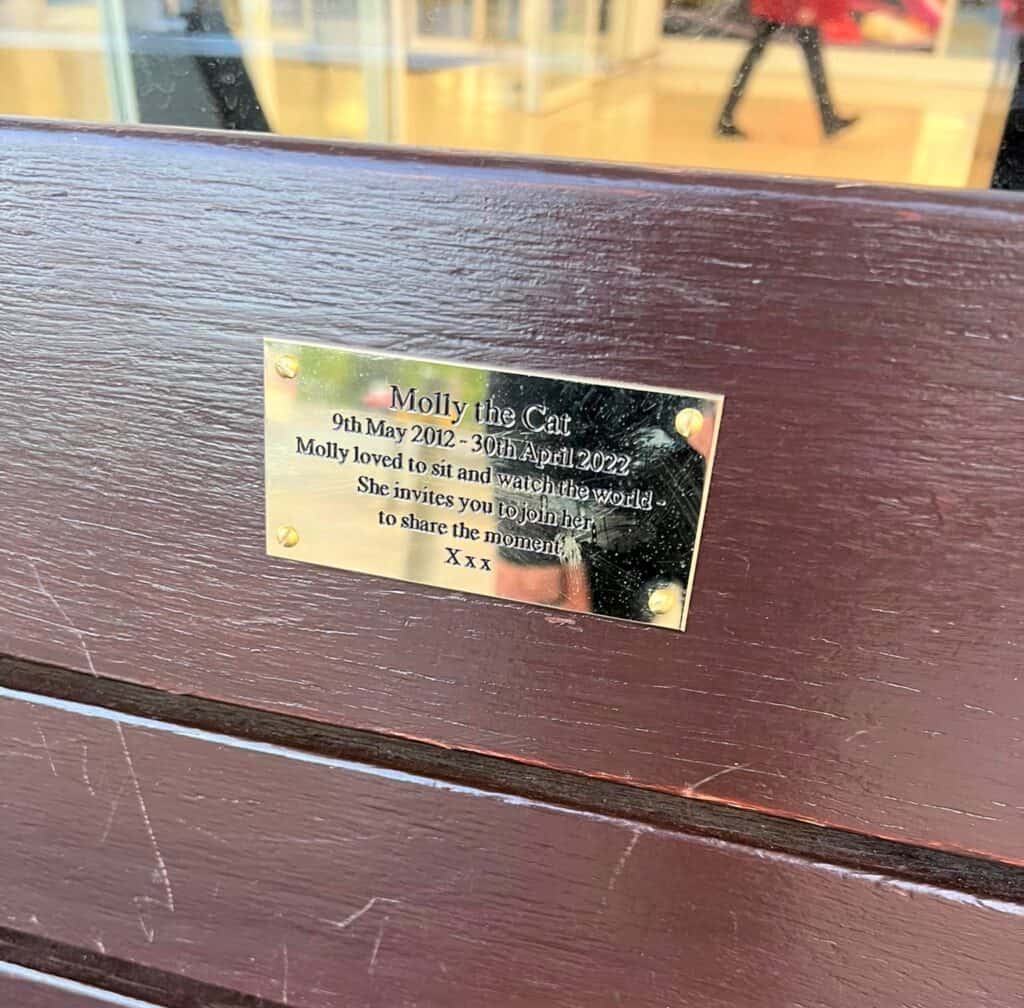 Such lovely words and a beautiful tribute to such a kind natured cat. Molly the Tesco cat was certainly a celebrity in her town.
We too have a celebrity cat that wanders around our main shopping street. It's funny to see the posts on our local lost and found pets page asking if anyone has lost their cat. In fact, she's just living her best life, as Molly did.
Do you have any celebrity cats in your hometown? Let us know.