Cats Protection Craft for cats
Recently I took part in the Cats Protection craft for cats event and I just wanted to share with you guys, a little bit about it.
Cats Protection is a UK charity. Formed in 1927, they have been helping our feline friends for close to 100 years! They have re-homed over two million cats during this time, amazing huh?! 😻
It's not just about rehoming though. Take a look here at the many ways cats (and their humans) benefit from the work of Cats Protection.
So what are Craft for cats events?
So I randomly stumbled upon a post on Facebook about 'Craft for cats' and obviously I just had to try my hand at it. You know me, I love cats and I love to make things so this was right up my street. Also, money is donated to help the cats when you purchase your craft pack, so it's a win win, right 😻
It's the perfect opportunity to learn a new skill and even meet some new cat-people friends!
Each kit has it's own day involving a live craft-along in the Facebook group so you can make your project along with thousands of others. Of course you don't have to wait until then, you can start as soon as you receive your box.
There are four Cats Protection craft for cats events over the next year, so why not take a look and get involved in the next one.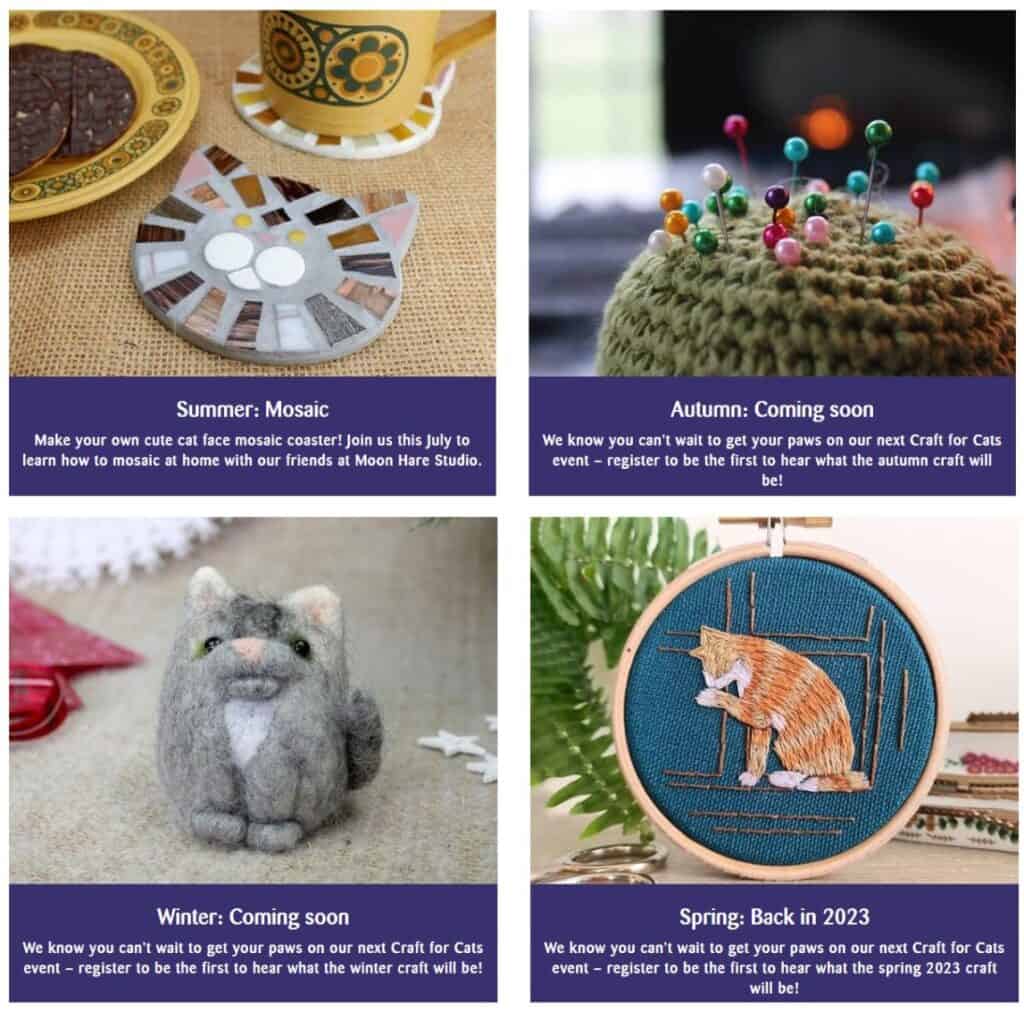 Each craft kit is put together by some very talented artists, the mosaic box is made by the amazingly cool Adela from Moon Hare Studio. Go and check out her work 😻
What's in the box?
I made the Summer craft which is a cat face mosaic coaster and everything you need is in the box, absolutely no messing around here as they've thought of everything* it's brilliant!
*Although you will need to add your own water 😹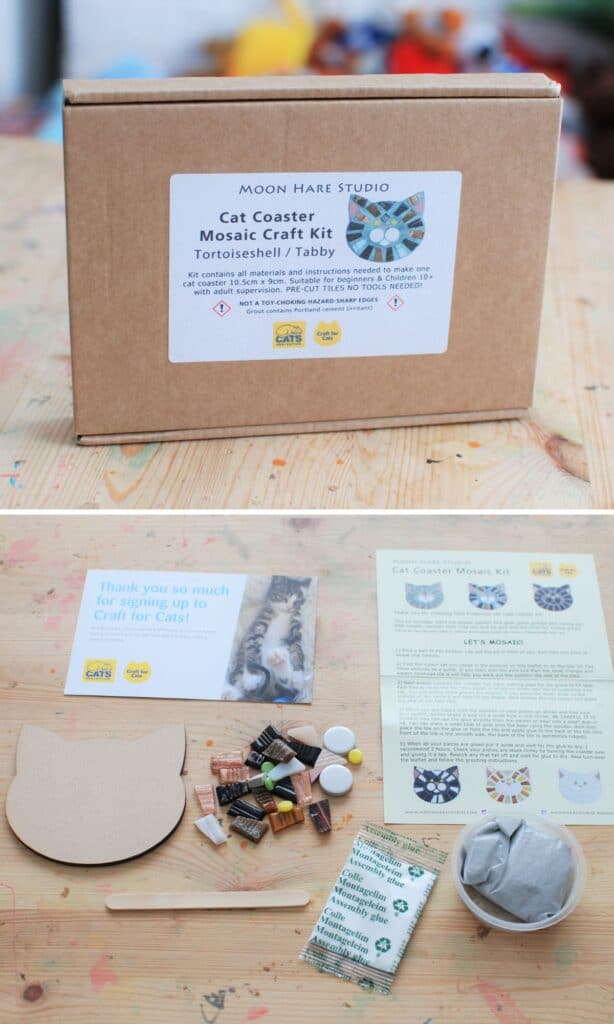 How to make a custom cat coaster
The instructional leaflet that came with my cat was really well written, easy to follow and each step was a lot simpler than I thought it was going to be.
It didn't take long to put together my cat's face. There's a template in the instructions but it's up to you where you place the colours. I did see a few people that had used nail varnish to change the colours slightly to look more like their cats. Thought that was a pretty inventive idea tbh.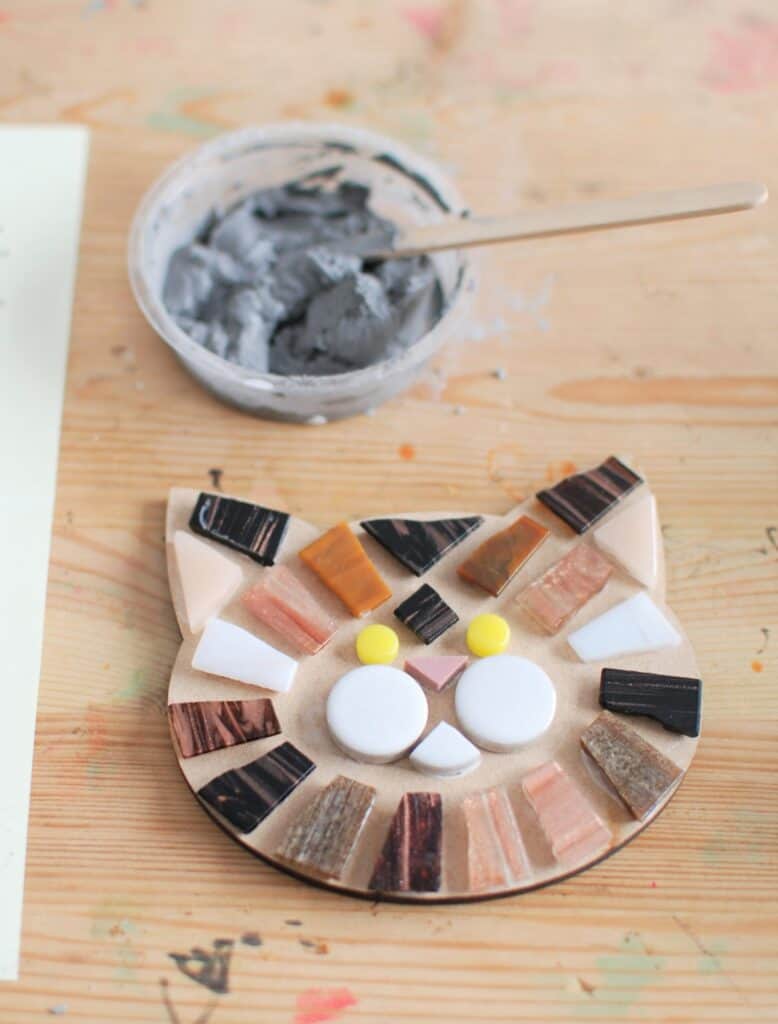 Let's craft for cats
It took a few hours to make, all in all (including drying time for the glue) and I'm really, really happy with it. I'm not sure I'm going to actually use it as a coaster though, this is the kind of thing that would look great on the wall or on display on a shelf.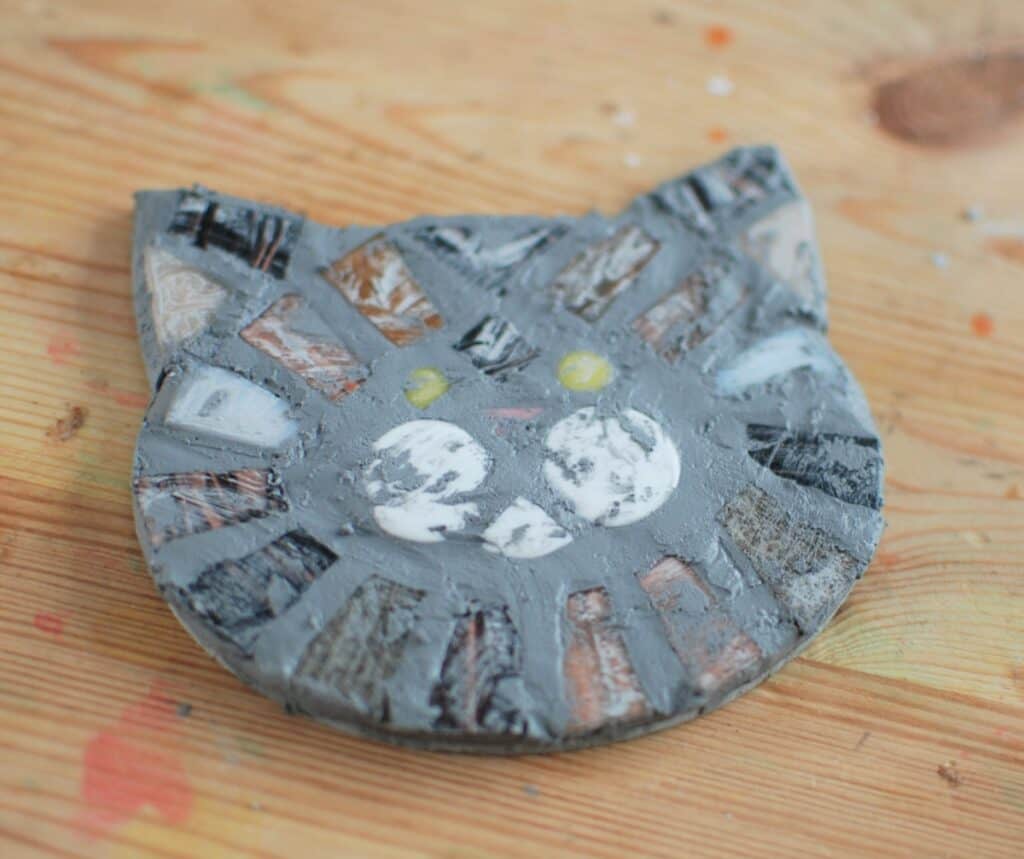 How to grout
I think I found the grouting part the hardest because it just looks a bloody mess 😹 If you look close enough you can see my fingerprints all over the finished coaster. But you know what, it all adds that personal touch right?
So yeah, I'm not the best person to ask about grouting! I think this may be the reason why my Dad insisted on tiling our bathroom himself.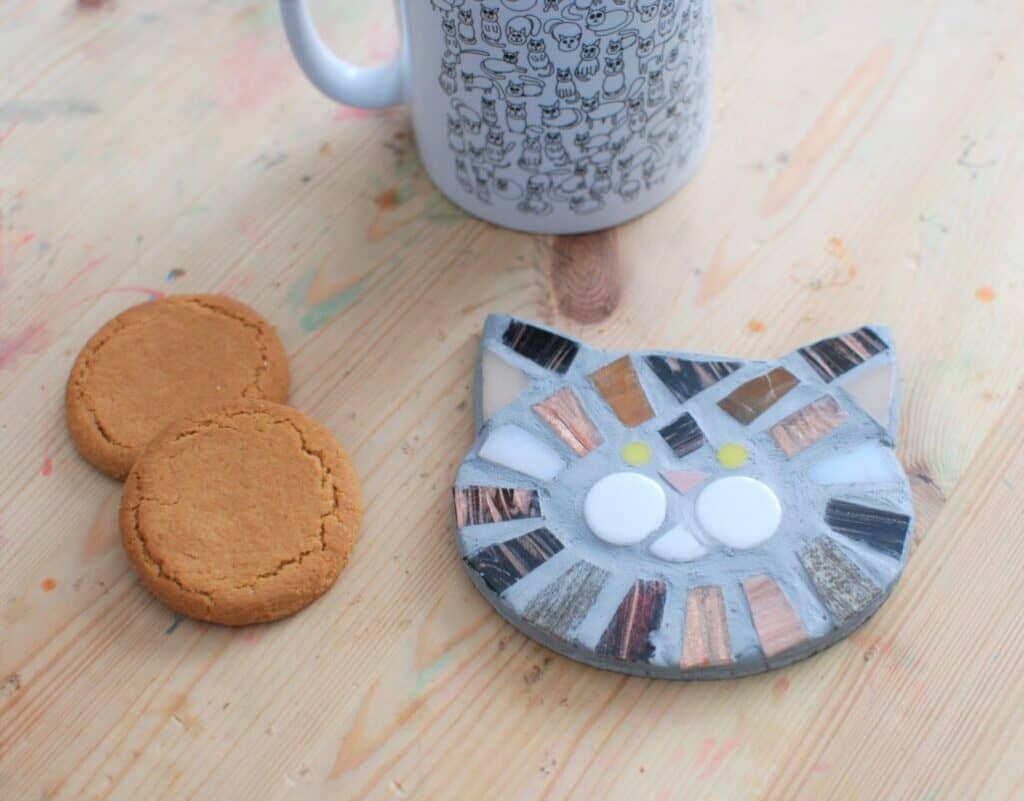 Meet the cats behind the coasters
When you purchase your box you get an invite to join the private Facebook group. This is where you will find thousands of like-minded crafty cat lovers. I asked in the group if I could share some of the creations and of course the cats and just look at all these beauties 😻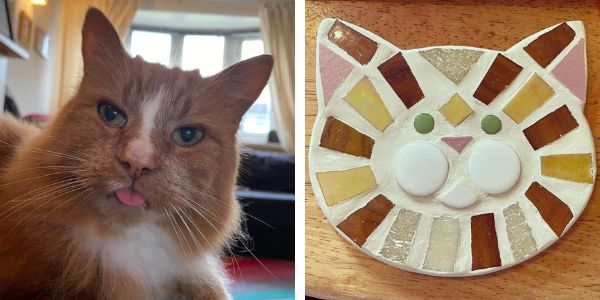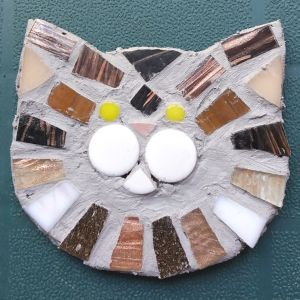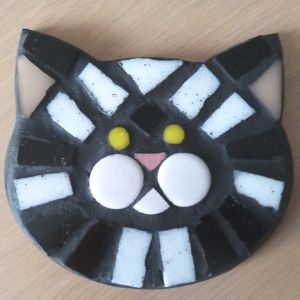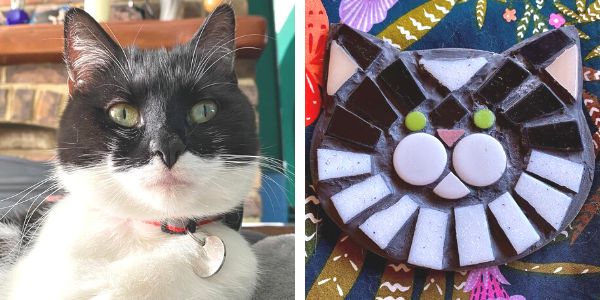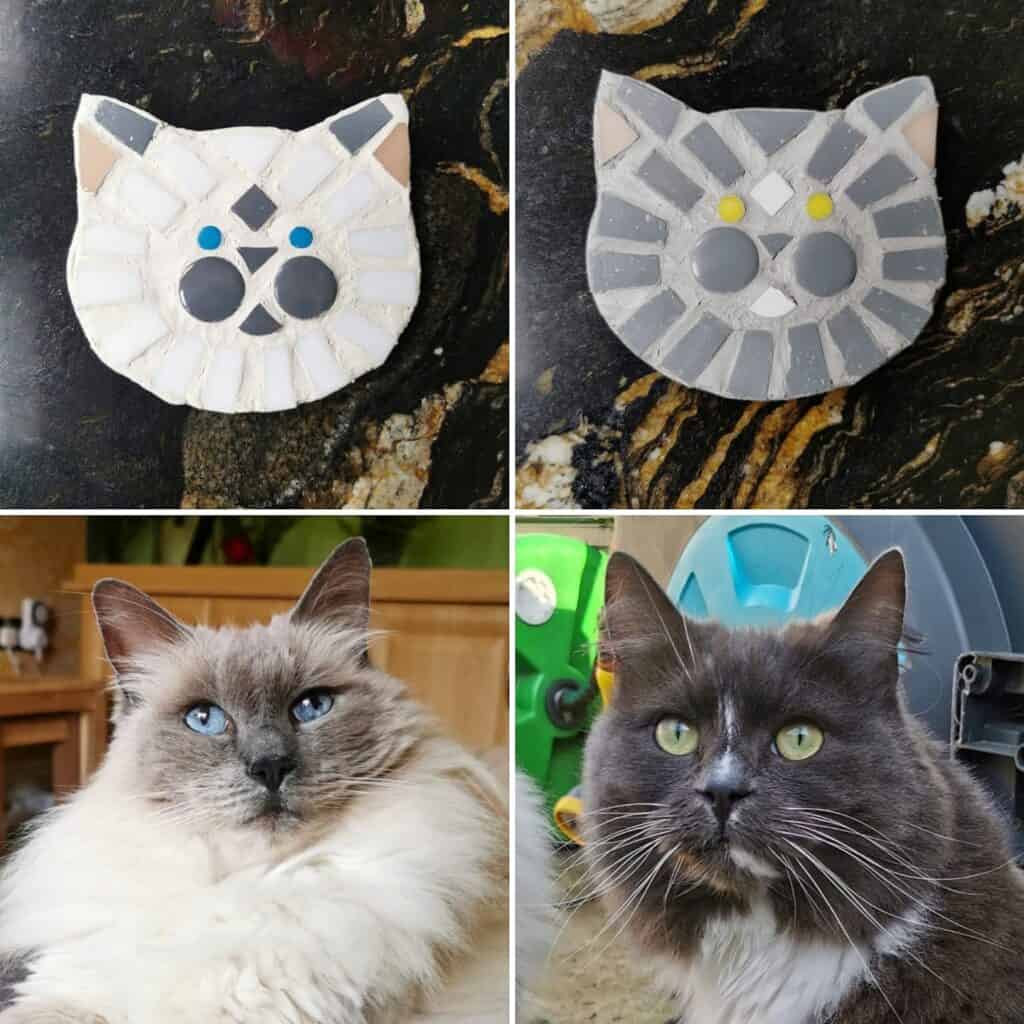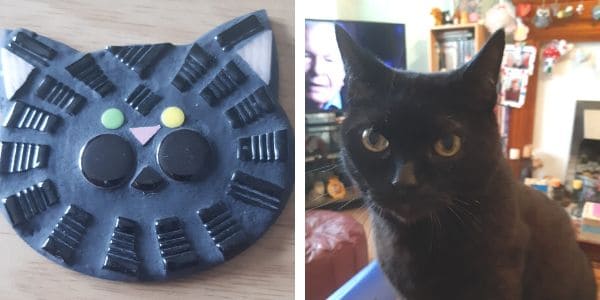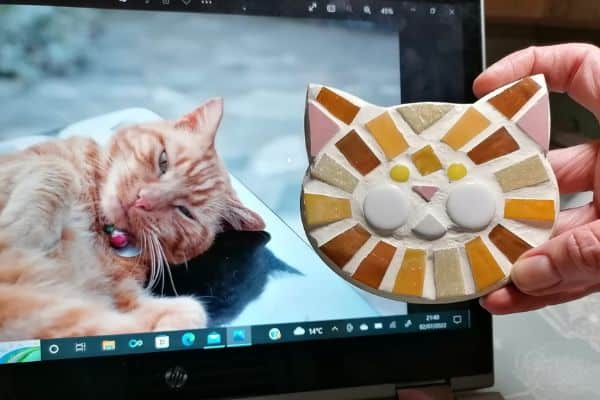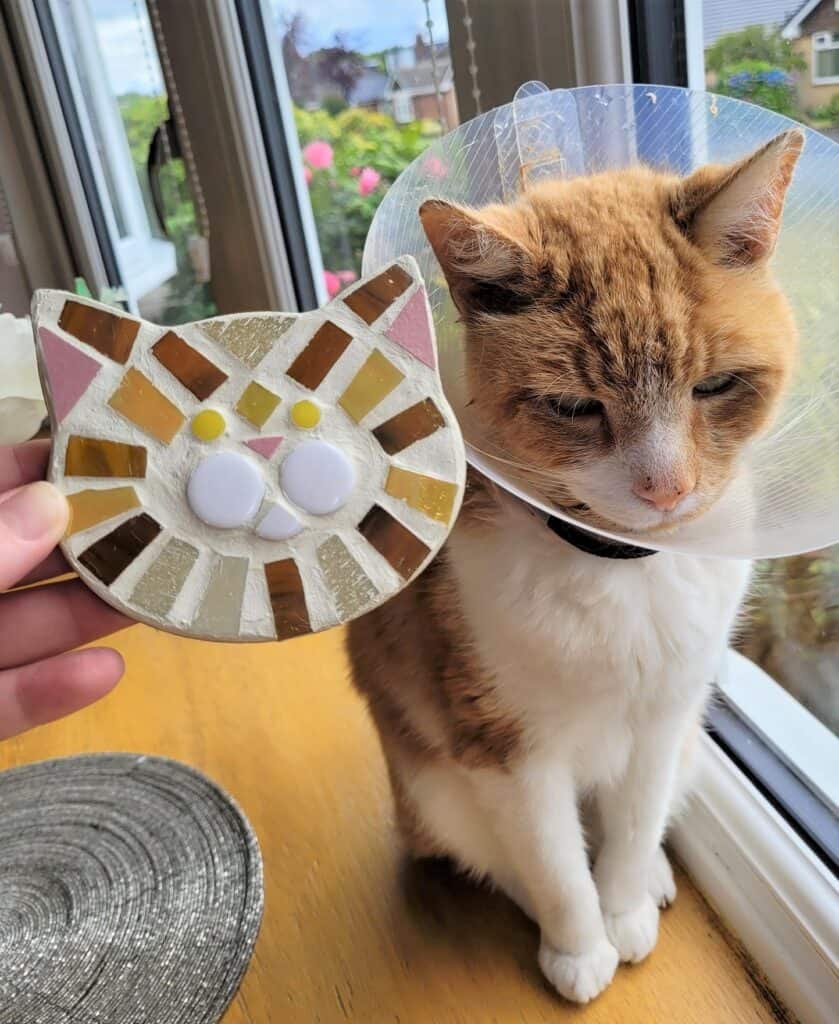 Aren't they cat-tastic! I'm really excited for the upcoming craft boxes and can't wait until they're released. In the meantime if you're looking for something else to keep you out of trouble then why not take a look at a few of our cat crafts too.
Other ways to help Cats Protection
There are plenty of other ways to get involved on their website too so please do take a look around.
Want some free cat printables?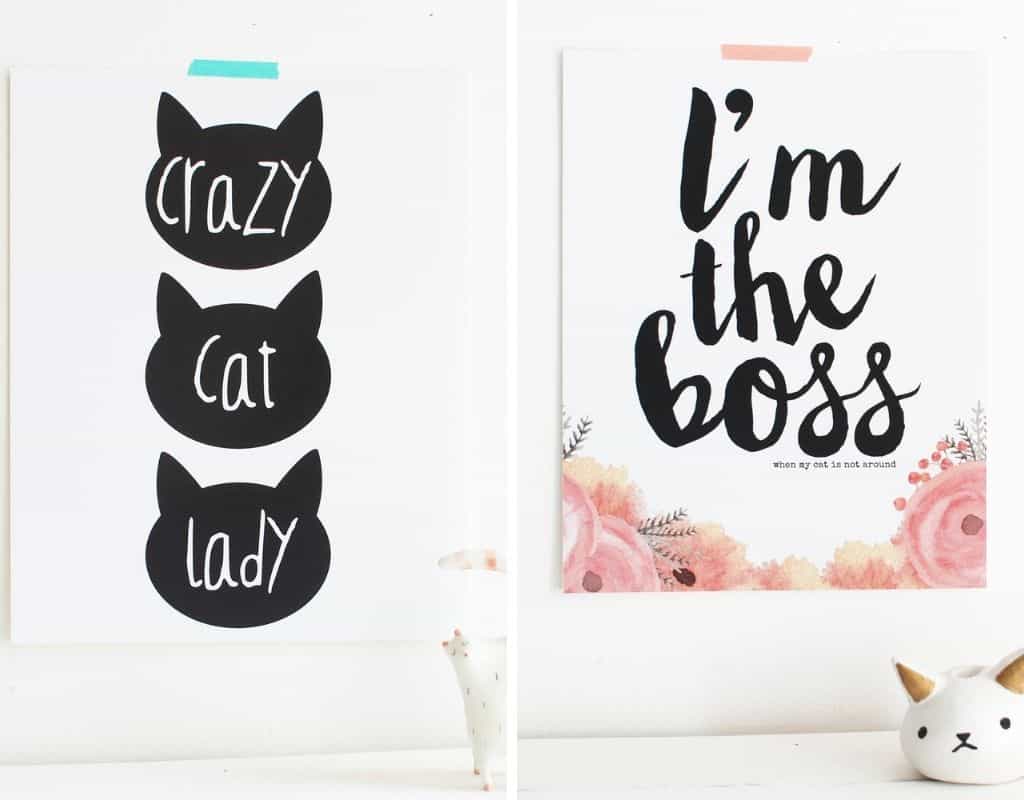 [arrow_forms id='356′]
Did you do this Cat Protection Craft for Cats project too? How did you get on?
Until next time X