Turn a t-shirt into wall art
How to turn your fave t-shirt into wall art
So I bought a t-shirt online last month and although it fits, it doesn't quite cover my mum gut. I didn't want to send it back as I REALLY love the design and sentiment.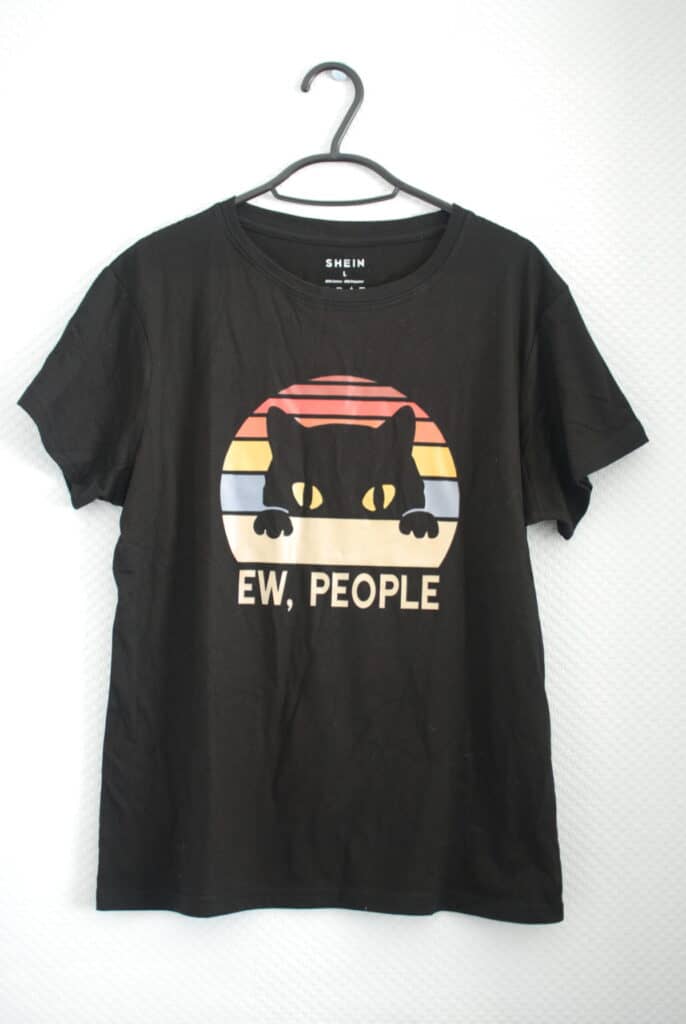 I had the idea to turn the t-shirt into some cool cat themed wall art and honestly I'm just made up with it.
How to make a t-shirt into wall art
Well, to turn your fave t-shirt into wall art you're going to need a few things.
Your garment (feel so fancy when I use that word)
A picture frame
Masking tape
Scissors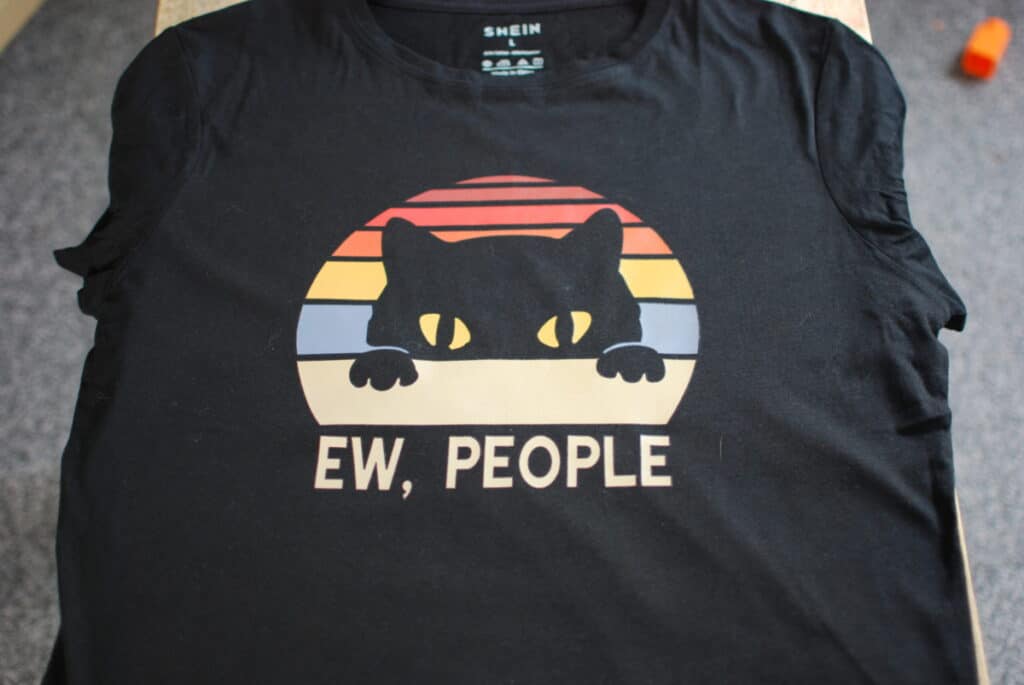 Chore time
First off, get your chosen design and give it a good iron. I'm not gonna tell you how to iron properly here because OMG, ask my husband….. I never usually do it. But what I do know is to turn it inside out and iron from the back just in case you burn the print. Cripes! Look at those cat hairs already 😹
I opened up my frame and took out the bumpf and the glass. I used the glass to measure roughly where to cut so it would fit.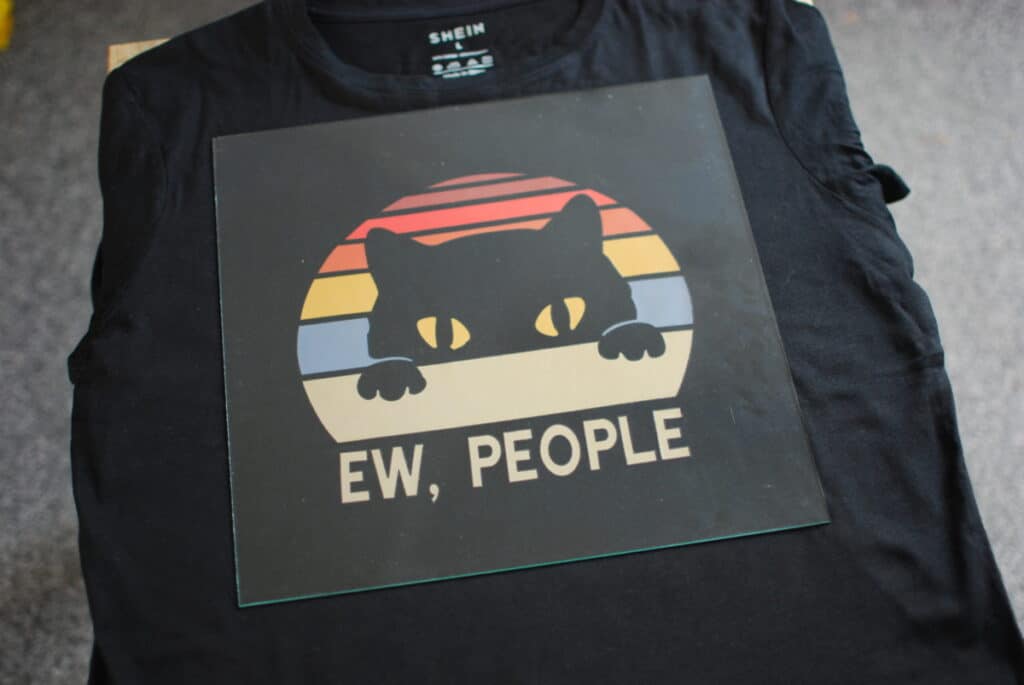 Keep the mount and backing that comes with the frame as these are going to be used as a base to wrap the t-shirt around. Simply tape it all together to form the backing.
Don't cut your fingers off!
If you can't get the glass out easily then don't dick around trying to force it as I'm not gonna be held responsible if you slice your fingers off. Some frames have them glued in but the brand I usually use doesn't so they just tip out. Just use the backing or mounts to measure instead.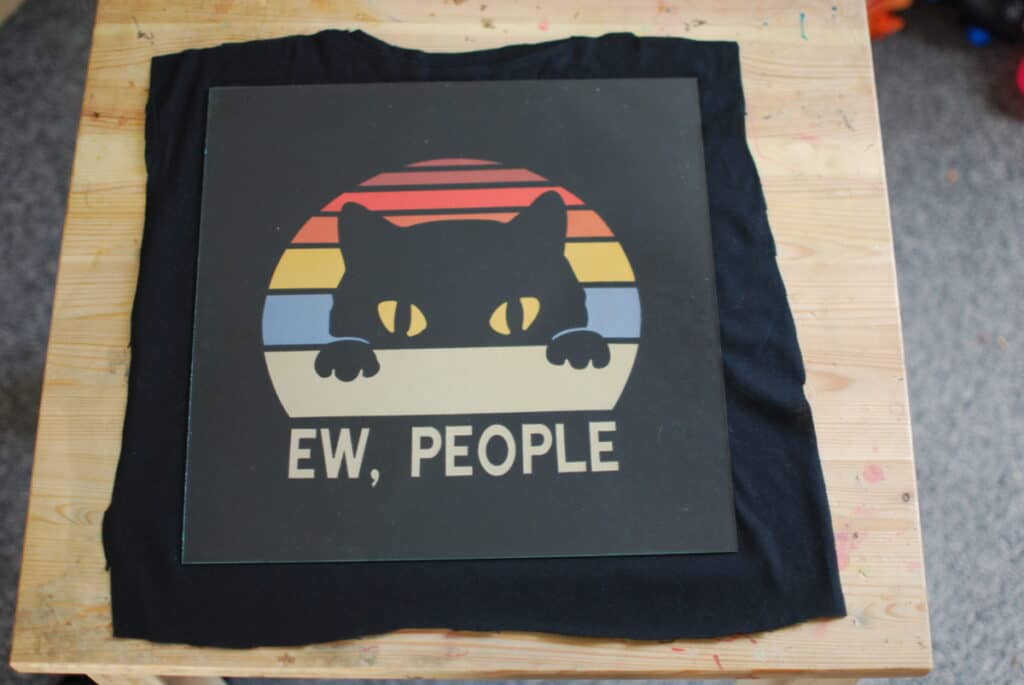 I cut around the edge leaving enough of the fabric to fold around the backing. Keep the rest of the t-shirt as next time you're feeling crafty you could try your hand at making my cat head bunting.
Slowly, slowly catchy monkey
Now, it took me a few goes to get the 'Ew, people' design central. This is why the masking tape comes in handy as I was able to take it off to move the t-shirt to get it in the correct position.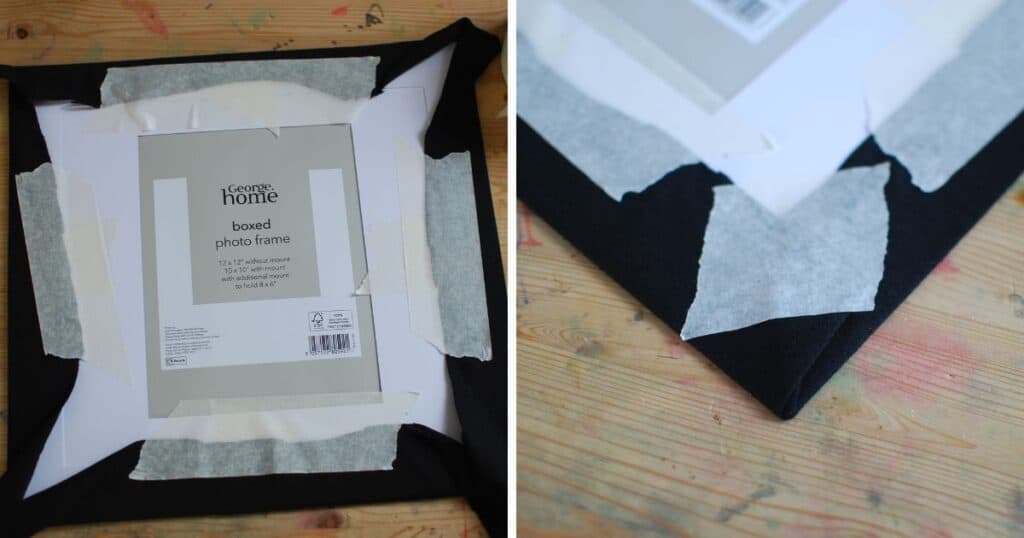 Once you're happy with the position just tape up the back, easiest way is just do it like you're wrapping a present. No-one's gonna see the back so it doesn't have to be perfect.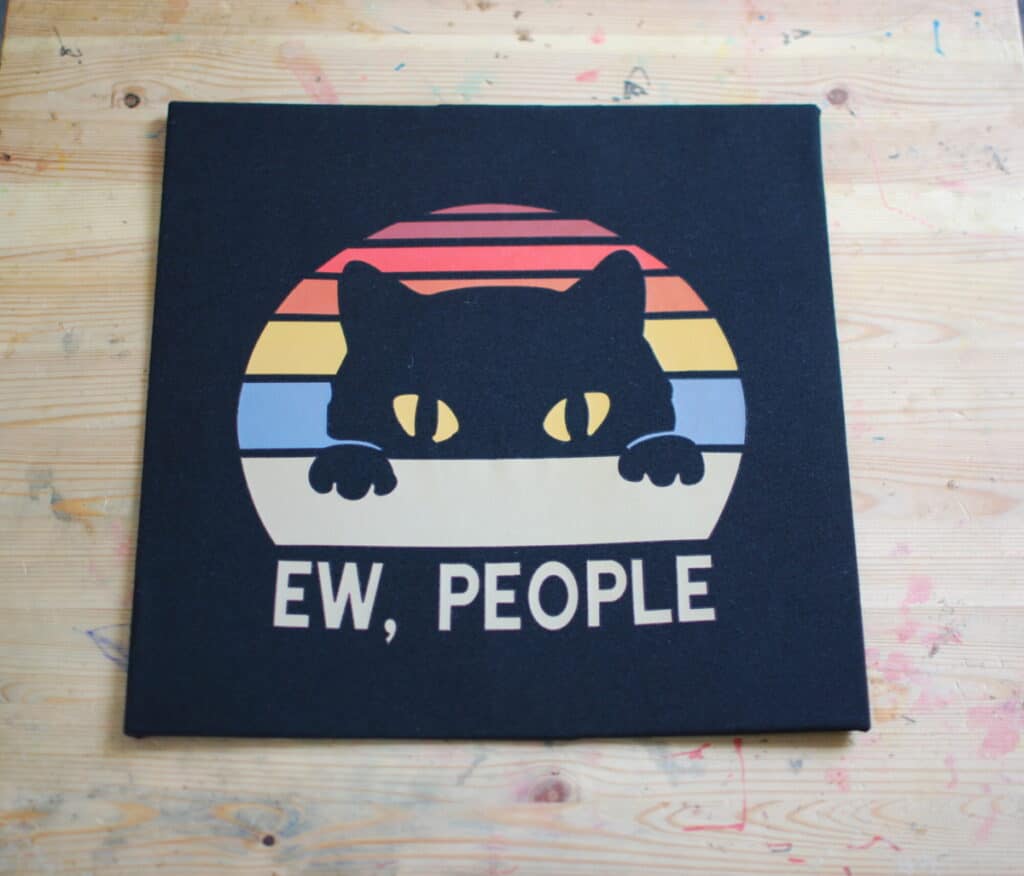 I noticed after I'd wrapped the t-shirt around the backing that there's actually a small printing alignment error on my design 😹 I'm not bothered though as it's still cool as fluff!
That's a wrap!
Once you're all wrapped up, it's just a matter of framing and choosing where you want to hang your lovely new wall art.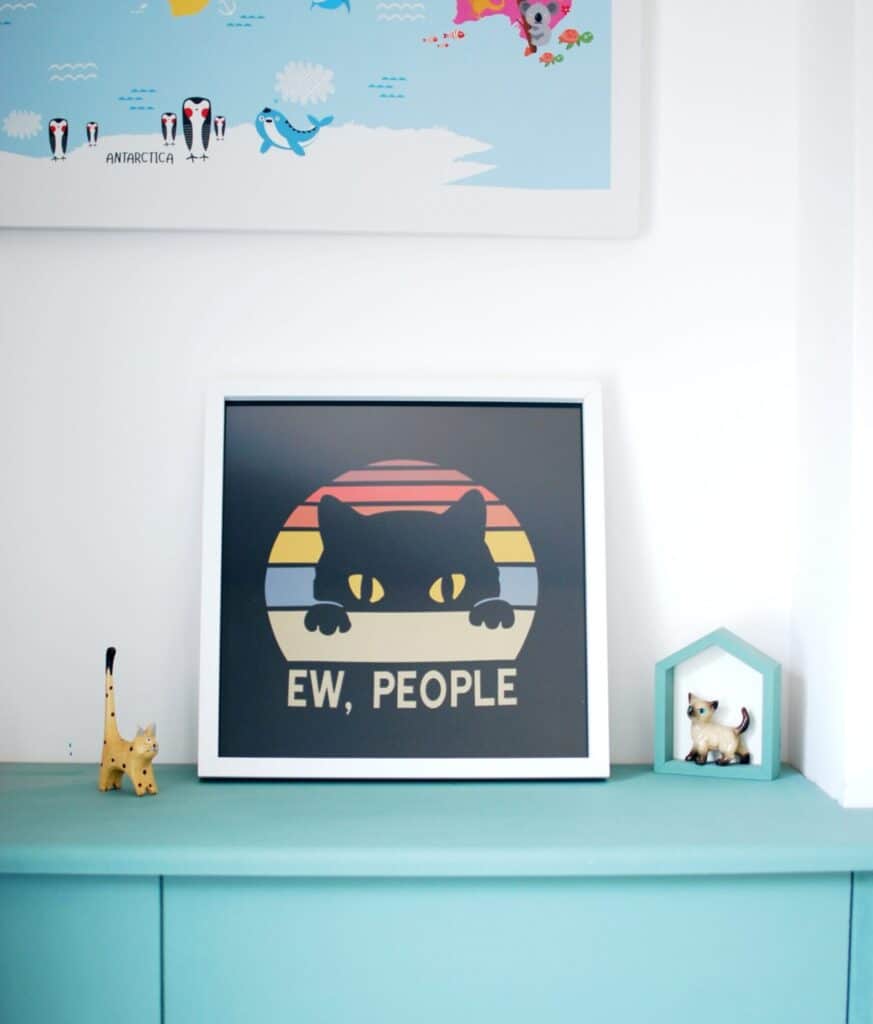 Here's where I found my t-shirt.
Enjoy and happy framing. And for flips sake don't hurt yourself 🤞