I've been a bit obsessed with cat themed Christmas decorations this year. I've even made a few myself so be sure to check them out and make some homemade cat baubles.
Whilst I was in my local supermarket last week I noticed they had a good selection of cat baubles this year so I've had a look online and guess what! There's SOOOO many cat themed Christmas decorations around at the moment.
So I've put a selection together for your purr-usal. Enjoy!
*This post contains affiliate links, which means that if you love the products I found as much as I do and go on to make a purchase, I may get a small percentage. 
Cat baubles for a cat themed Christmas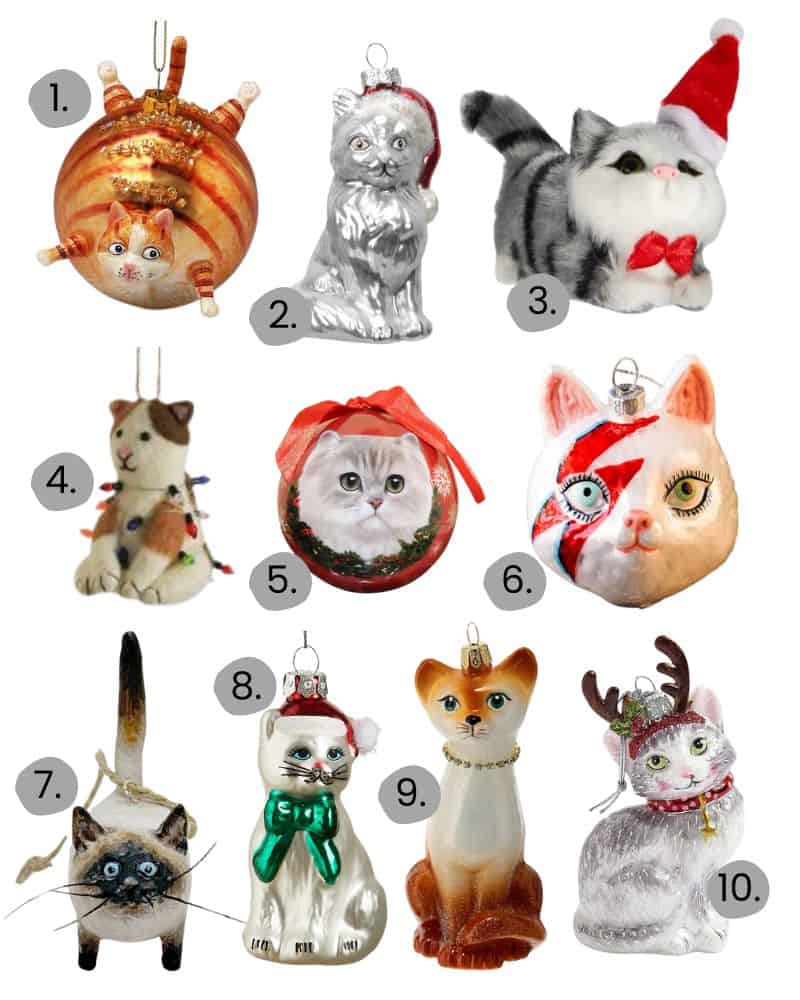 Want more cat themed Christmas goodies?
✔ Well, you can check out the Christmas section in the shop.
✔ Make some cat themed Christmas wrapping paper.
✔ Decorate your tree with some salt dough cat heads.