Making homemade cat toys is such a rewarding little project for both us and our cats! So if you're wondering how to make your little friend some handmade toys then let's get to it!
I'll show you step by step and as always, I like to keep it simple! I haven't worked out how to use my sewing machine yet so this is going to be a hand sewn project.
What you'll need to make a homemade cat toy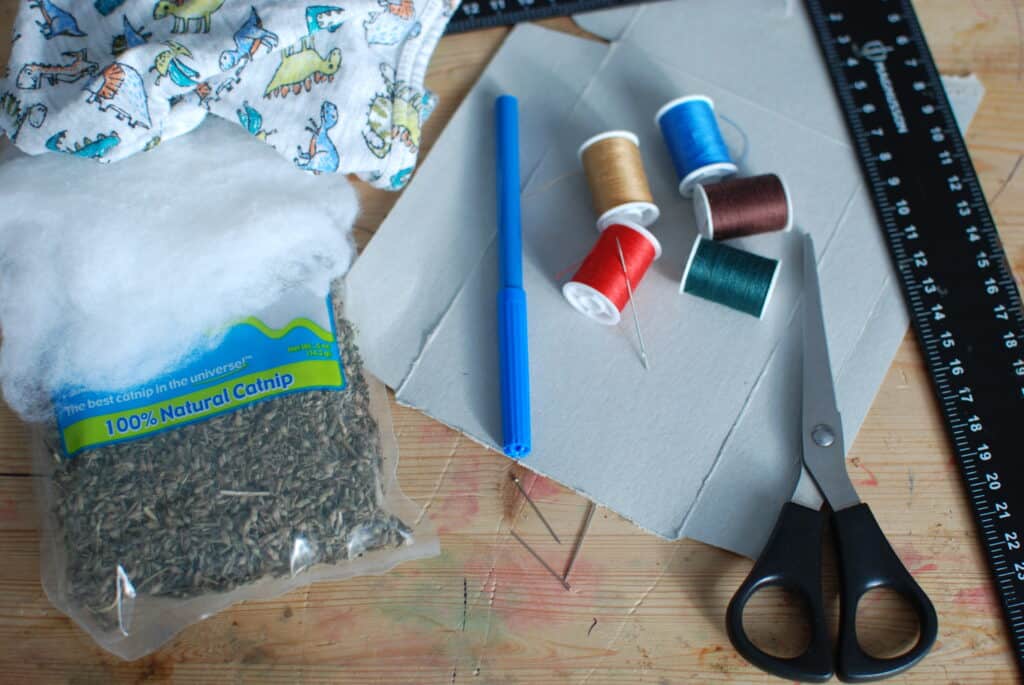 Scrap material
Stuffing (I used the inside of an old pillow, old fabric scraps are a great choice, too)
Catnip (optional)
Card/cardboard
Sewing kit
Scissors
Ruler
Pen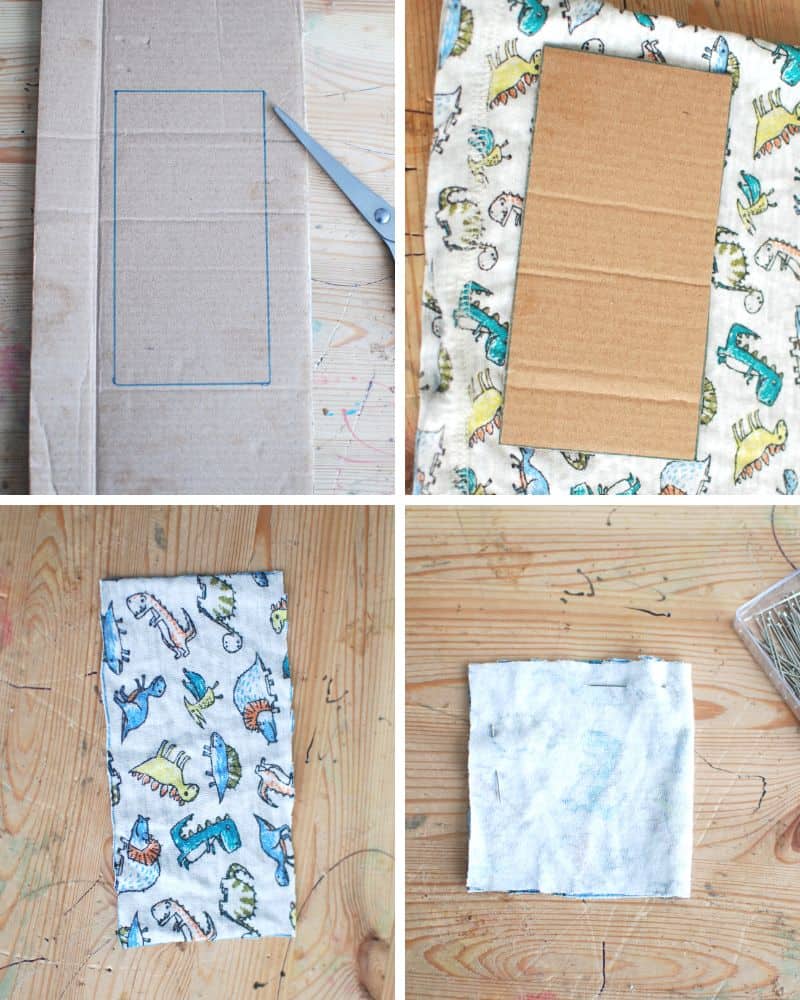 How to make a simple toy for your cat
First up we need to make a template. This is because after making one cat toy, I can pretty much guarantee you're going to want to make many more.
I used a template sized at 7x14cm. I found that this was the perfect size for my cat but if you're making your toy for a kitten then you may want to try smaller dimensions.
Whatever sizing you go for, you need to make it so that it can be folded in half to a square.
Draw and cut out your template
Draw around it onto your fabric
Cut out the fabric
Fold the rectangle into a square (face side in) and add pins around two edges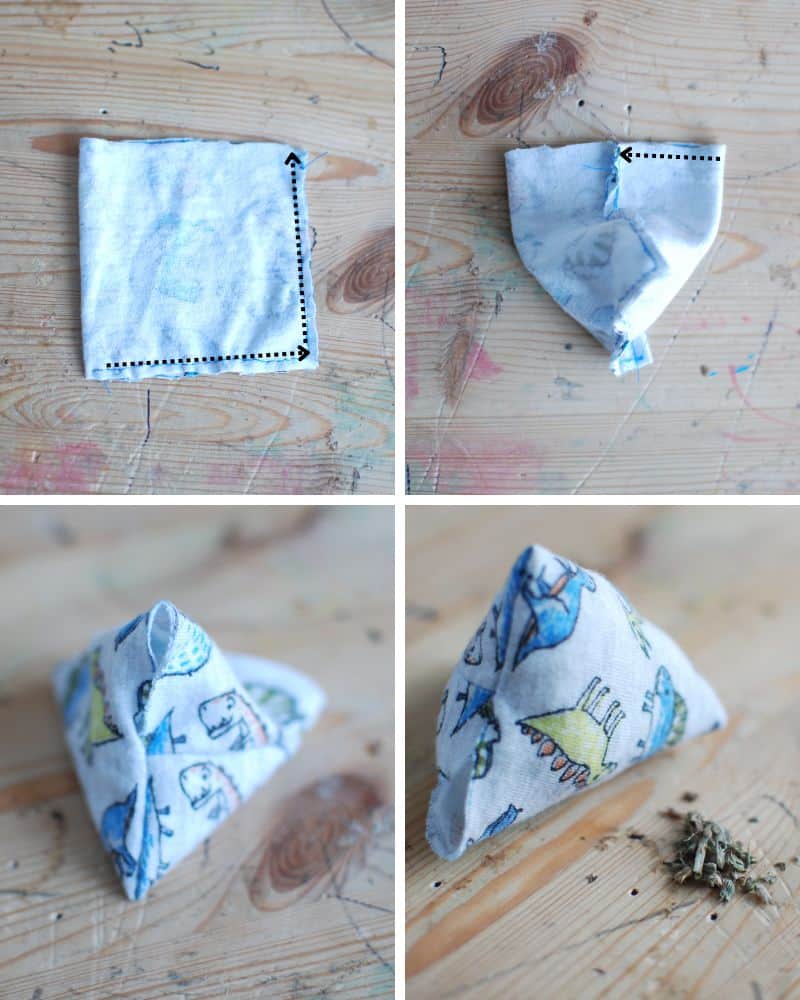 How to sew up the cat toy
Sew along two sides of your square leaving one side open
Pinch the each side of the open edge and pull apart gently so that one of the sewn edges is now in the middle, making a pyramid shape.
Sew half way across the open edge
Turn your cat toy inside out so it's now the right way
Add your chosen stuffing and catnip
It's not always necessary to use catnip when making toys for your cat. Una only has it once in a while as it just sends her off. She's an old lady now and her partying days are behind her 😹
I just added a little pinch for this toy project.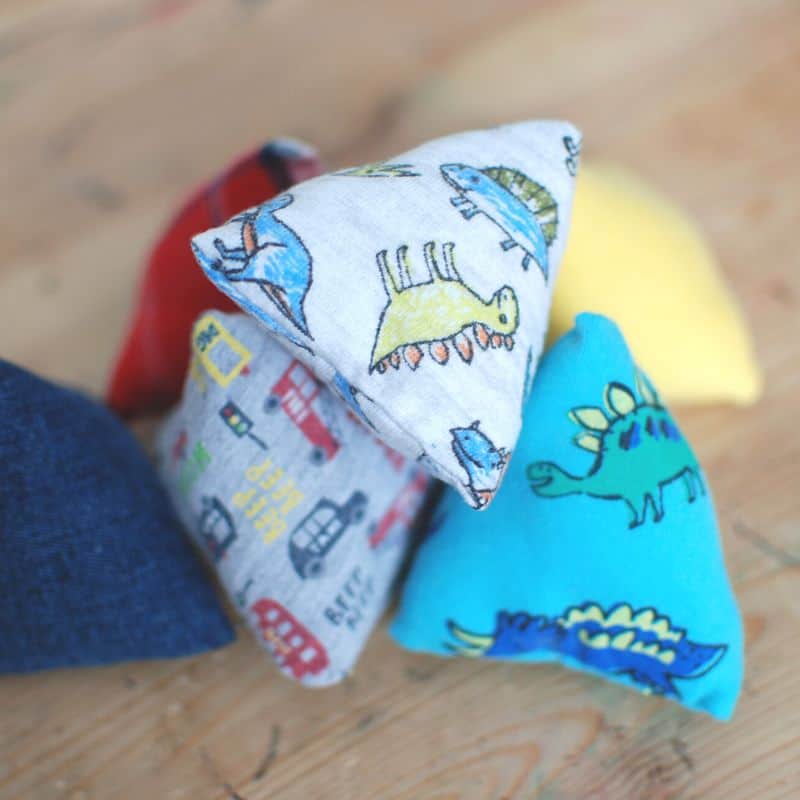 How to sew an invisible stitch
So lastly we need to close the toy and to do this we need an invisible stitch. Don't worry if you're not a dab hand with the old sewing needles! This stitch is relatively easy and hey, your cat will not be inspecting your work.
I found this great video by OnlineFabricStore so take a look and you'll master it in no time.
Want to see more cat sewing projects?
Here's a couple of other cat themed sewing projects if you've got the sewing bug now 😻
So there you go, I hope you enjoyed my homemade cat toys tutorial? I'd love to know how you get on so let us know in the comments or tag us on our Koro Cinco Cats Instagram page.
FYI, Una absolutely loved hers! Here she is having a bit of a zone out with them 😻😹